WASHINGTON — In the wake of a major decision to pull out of a global accord committed to fighting climate change, White House officials seemed to struggle to answer whether or not President Donald Trump believes in global warming.
Multiple senior administration officials have been unable to answer questions about Trump's position on the issue, some even suggesting it as irrelevant to the discussion about the Paris Accord. Thursday, minutes after the president announced his intention to pull the U.S. out of the agreement with nearly every country in the world, White House officials sent to brief the press on the details of the decision balked at questions about the president's point of view.
"Can we stay on topic please?" one official shot back at the press during the briefing, which was held on background.
Trump told conservative radio host Hugh Hewitt in 2015 "I'm not a believer in global warming. And I'm not a believer in man-made global warming," in addition to prior comments calling the phenomenon a "hoax."
Here's a roundup of what of Trump administration officials said.
Environmental Protection Agency Administrator Scott Pruitt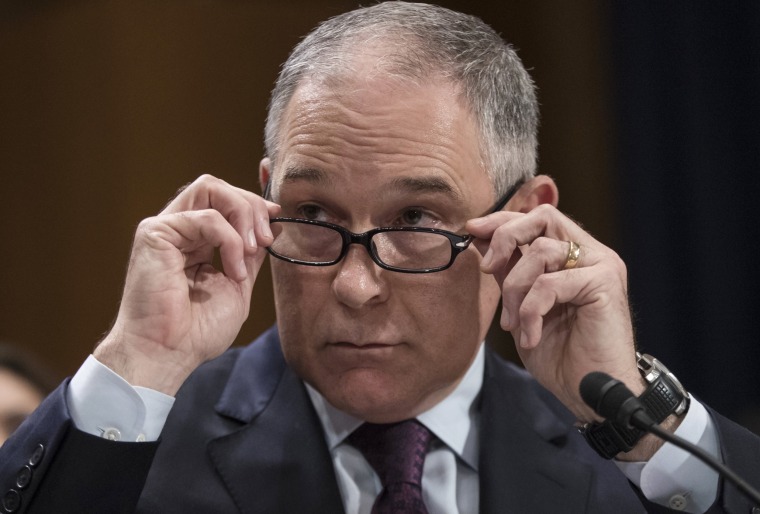 Pruitt was asked repeatedly about Trump's climate stance during an appearance at Friday's press briefing, dodging nearly half a dozen questions about Trump's climate stance, especially as it related to the decision-making process around Paris. As Pruitt tells it, the key point of discussion around Paris was "is Paris good or bad for this country? The president and I focused our attentions there."
Pruitt's own views on the topic Friday echoed his comments from his confirmation hearing earlier this year. "Global warming is occurring," he said. "Human activity contributes to it in some manner."
Precisely measuring that contribution, however, "is very challenging," Pruitt said. The EPA administrator previously bucked scientific data on the issue, telling CNBC in March he didn't think human activity was the primary contributor to global warming.
Kellyanne Conway, Counselor to the President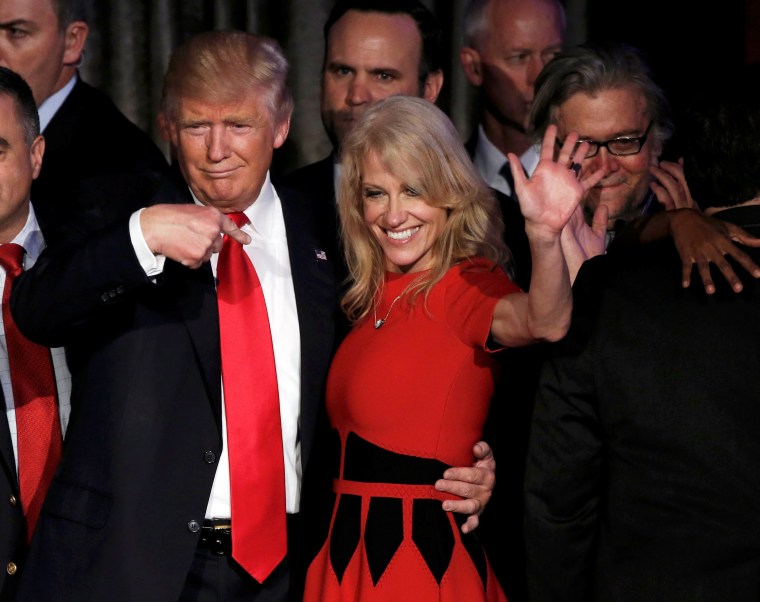 Conway, one of the president's best known on-camera defenders, didn't articulate his position on global warming Friday morning.
"The president believes in a clean environment, clean water, he's received awards as a businessman in that regard," she told ABC.
Pressed twice more on if the president still believes it's a hoax, Conway eventually said "You should ask him that."
Gary Cohn, National Economic Counsel Director
Cohn, who was among those pushing for Trump to stay in the global climate coalition, assumed a similar approach Thursday morning in an interview with CNN.
Related: California and Other States Step Into the Climate Policy Void
"You are going to have to ask him," he said after dodging on the question. "You are going to have to actually ask him."
White House Press Secretary Sean Spicer
Spicer said Friday he still didn't know where Trump stood on climate change, despite a promise earlier in the week to "get back to" reporters on the question.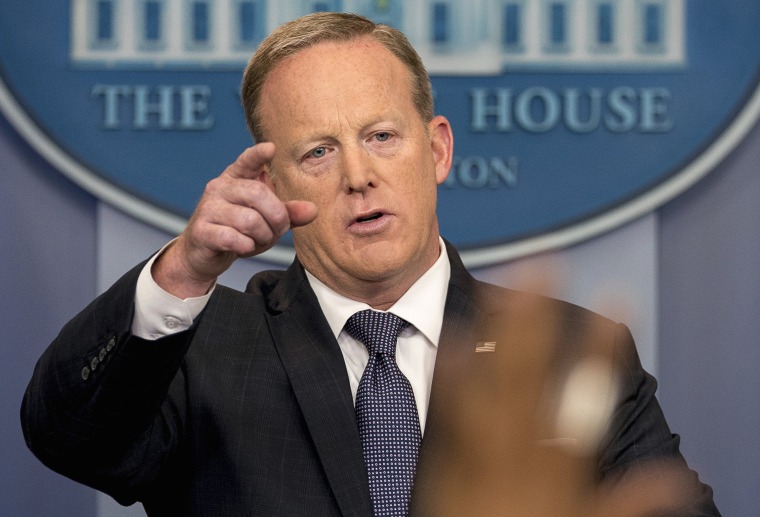 "I don't know, I haven't asked him," Spicer said Tuesday.Two days later, Spicer still hadn't asked the question, telling reporters he hasn't "had the opportunity to have that conversation." Instead, Spicer turned to Trump's stance on jobs and America First. "I think the president has made it clear since day one that his job is to protect the interests of this country and our citizens."