WASHINGTON — Still smarting from a failed health care vote last week, President Donald Trump is responding by lashing out with threats to make life harder for insurance companies, members of Congress and millions of Americans relying on Obamacare for coverage.
In a series of tweets, Trump has made reference to three actions he could take. One option is to cut off payments that insurers are owed for lowering deductibles under Obamacare. A second is to cut off financial assistance to members of Congress to purchase health insurance. A third is to shut down work on all other legislation until health care is resolved.
The idea is to pressure lawmakers into keeping up health care talks until they produce a bill. But there's a lot of uncertainty as to how Congress and insurers will respond and how much Trump, who has a history of issuing ultimatums and later dropping them, will follow through if they disregard his demands.
Threat #1: Cut Off Insurer Payments
This one has been floating around for awhile now. Under Obamacare, insurers are required to help low-income customers with their out-of-pocket costs. Thanks to this feature, individuals making under $24,000 face average deductibles of $800 or less instead of $3,600 without it, according to the Kaiser Family Foundation. The government, in turn, reimburses insurers for the difference.
But those payments, known as cost-sharing reduction, are the subject of a lawsuit by House Republicans, who argue that the Affordable Care Act was drafted in a way that didn't authorize the funding. Trump has so far made the payments while the case is making its way through the courts, but he's threatened for months to cut them off as a negotiating tactic. White House adviser Kellyanne Conway told Fox News the president could make a decision this week.
What happens if Trump follows through?
Despite Trump's "bailout" claim, these are payments for a service that insurers are legally required to provide. If Trump stops them, the insurance companies still have to offer lower deductibles, but they will have to make up the costs elsewhere.
That means higher premiums. In fact, some insurers have already submitted different rate increases for 2018 based on whether the cost-sharing reduction payments come through. In Iowa, for example, Medica announced its premiums would go up by as much as 20 percent on top of an already steep proposed increase if payments were cut off.
"No carrier is going to take a 10 to 20 percent hit on a low-profit margin product" without raising rates, Society of Actuaries fellow David Dillon said in an interview.
Here's where things get weird: It's possible the federal government would spend even more money by cutting off the cost-sharing payments. Obamacare's subsidies to buy insurance are based on a customer's income, meaning that if premiums go up, the subsidies go up as well.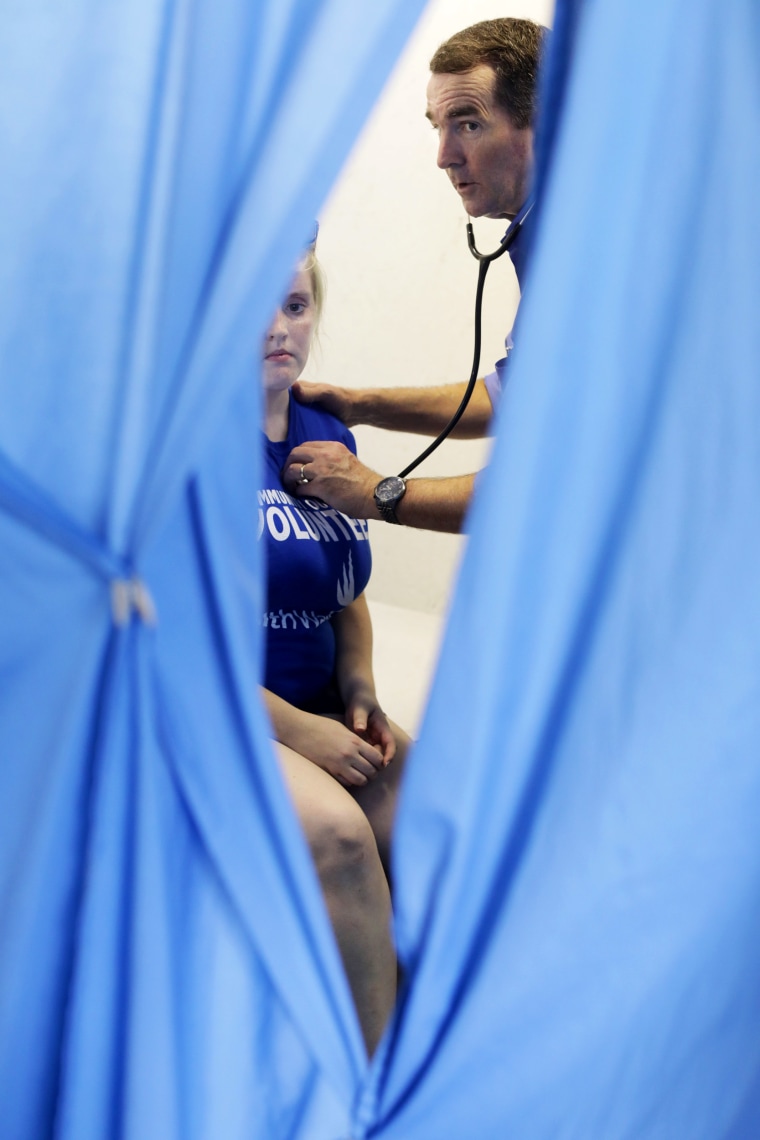 Depending on how state regulators respond, some customers might even see their effective premiums go down due to a quirk in the law. The government calculates how much money people receive to help buy their plan based on the cost of a "silver" plan in their area. But the cost-sharing reduction benefit only applies to silver plans, not the less generous bronze plans and more generous gold plans. That means if premiums spike for the affected silver plans, but not for the others, customers buying those other plans would receive more subsidies to do so.
Customers on silver plans who make too much to qualify for subsidies, though, would take the full hit of the premium increase. That could prompt them to switch their plan en masse, which could impact premiums elsewhere as well.
"There's no question it would be disruptive," Dillon said.
Threat #2: Cut off health care to Congress
If going after insurers doesn't get the job done, Trump can make things more personal by threatening members of Congress with higher premiums.
This is another case where the president's threat stems from a disputed Obamacare provision. When Congress passed Obamacare, it required every member and their staff to buy health care on the law's exchanges. Prior to that, they received a contribution through work to help but a plan in the broader Federal Employees Health Benefits program.
After the law passed, though, Congress realized there wasn't any explicit language that would allow them to use their old employee benefits to pay for the new insurance on the exchange.
The Office of Personnel Management issued a ruling in 2013 that the money they used to receive through the FEHB program could be used on the exchanges. But critics argue the legal reasoning was weak and that they should have to pay the full premium instead. Sen. Ron Johnson, R-Wisc., who is independently wealthy, participated in a call with conservative activists on Monday urging Trump to cut off the benefits.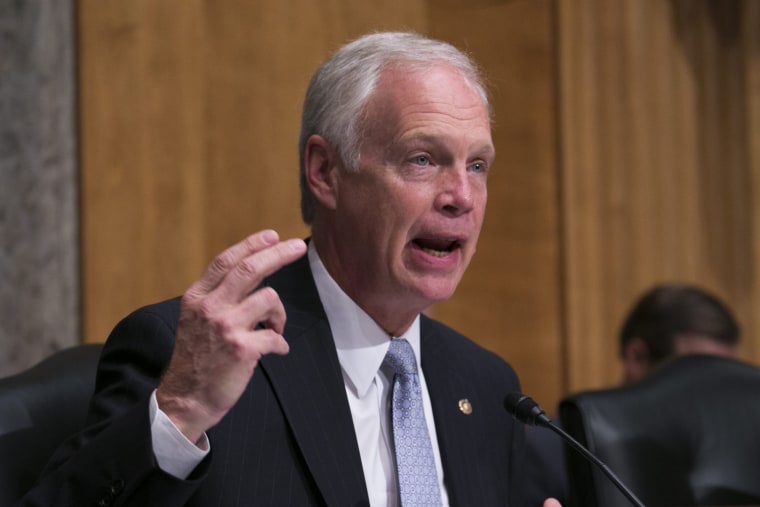 "It's something the president should do," Robert Moffit, a senior fellow at the Heritage Foundation who has tracked the issue, told NBC News. "Beyond the separation of powers question...they shouldn't be getting special advantages at the expense of the taxpayer."
What happens if Trump follows through?
Since members make too much money to qualify for Obamacare subsidies, they'd have to pay the full cost of the premiums, which would be a major increase.
Congress could pass legislation to grant themselves their current benefits, but they'd face taunts from Trump and other critics accusing them of voting to enrich themselves. There's a reason they haven't resolved the issue up to this point.
But it's possible the move could come off as unnecessarily cruel. After all, it wouldn't just be elected officials with six-figure incomes who would be affected.
"While people are maybe not sympathetic to members of Congress, more would be sympathetic to the staff — and it would be a far, far bigger deal for the staff," Len Nichols, Director of the Center for Health Policy Research and Ethics at George Mason University, told NBC news.
It could also backfire if Congressional Republicans resent the move and become less cooperative. Senators, in particular, have proven increasingly willing to buck the president and he can't afford to lose more support and follow through on his agenda.
Threat #3: Block All Legislation
Trump has said Congress should not vote on any other legislation until lawmakers pass health care.
This one is harder to pull off. The legislative branch sets its own rules, follows its own schedule, and its members can get prickly if they believe the executive branch is muscling in on its territory.
"He and his team have to understand that Congress is a co-equal branch of government," said Jim Manley, a former top aide to Senator Harry Reid. "They don't respond well to threats from any president of either party."
Trump couldn't stop Congress from voting on legislation. If he really wanted to, though, he could veto all bills until members caved.
What happens if Trump follows through?
He would be picking an especially dangerous time to issue a blanket veto threat. Over the next few weeks, Congress needs to pass legislation to fund the government or there will be a shutdown. It also needs to raise the debt limit or it risks setting off a financial crisis. Neither scenario would be a good look for the party with unified control of government.
Trump also can't keep up a blockade indefinitely without threatening the next item on his agenda: Taxes. The House and Senate are using this year's budget reconciliation process to try and pass health care. But the fiscal year ends September 30, and once Congress passes a new budget, the legislation will expire. The new reconciliation bill is supposed to be the vehicle for tax reform, which promises to be a difficult fight as well.
For their part, members of Congress don't sound too intimidated so far.