HYDERABAD, India — Ivanka Trump's solo outing to a business conference in India was met by a bit of a collective yawn on the streets of the technological hub city of Hyderabad.
The senior White House adviser on Tuesday headlined the Global Entrepreneurship Summit, which aims to support female entrepreneurs and promote global economic growth.
"I encourage everyone here to come together, learn from each other and find new ways to lift barriers in our society so that women are free to innovate, empowered to succeed and able to leave our children a brighter future," Trump told delegates in the event's opening speech Tuesday.
Outside, across the city of 7.75 million people, armies of workers had been tasked with sweeping the streets clear of trash and adorning tunnels, bridges and trees with festive lights and colorfully painted rainbows. Thousands of beggars and street sleepers have also been rounded up and cleared from the sidewalks.
Large billboards featuring Trump portraits and quotes went up, becoming a popular new backdrop for the selfie-taking masses.
Tuesday was also declared a public holiday by the local government.
Indian Prime Minister Narendra Modi joined Trump at the event's opening and will later host her for dinner at the luxurious Falaknuma Palace Hotel.
But many locals said they knew little about the president's daughter, who is also an entrepreneur in her own right.
Syed Ali, a 31-year-old driver born and raised in Hyderabad, had never heard of Ivanka Trump until a few weeks ago. He said he wouldn't necessarily recognize her unless he saw one of her billboards, but marveled at the city's transformation that's linked to her.
"I had never heard Ivanka's name but know of her father, President Trump," Ali told NBC News.
Damaynti Basu was also a bit stumped.
"Ivanka may not be a household name here in India but her visit would certainly promote the India-U.S.A. business relationship in the informal way," the teacher said. "This trip certainly helps her own promotion and also our city."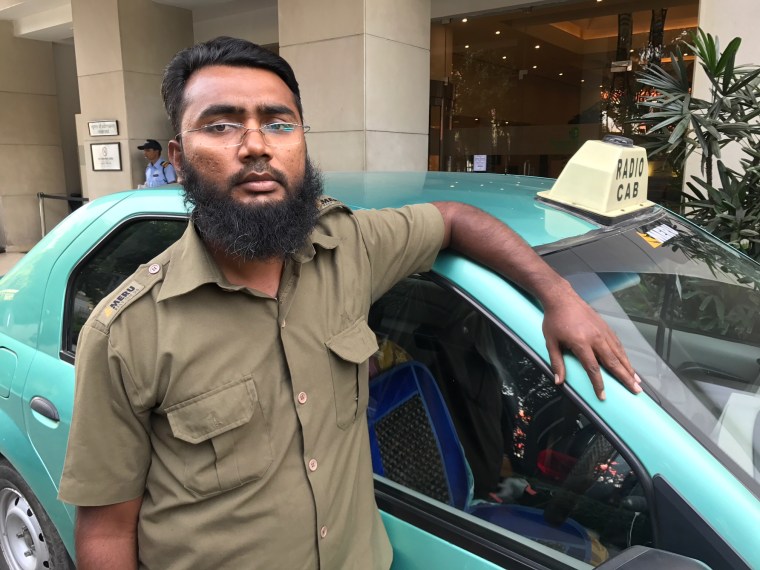 Tuesday afternoon's speech was one of the few things that Indians could count on Trump attending while visiting the world's most populous democracy.
In the last few days, local media reports have suggested Trump would meet numerous local and national officials, visiting any number of local bazaars and historical sites and even traveling to neighboring states and cities for unscheduled visits.
A State Department official in Hyderabad for the summit declined to comment on Trump's schedule in India, referring those questions to the White House, but noted that much of the news out there seemed to be speculation for promotional purposes.
Her visit does seem to be helping to rehabilitate the family brand, which has been damaged in India due to her father's positions on immigration and trade.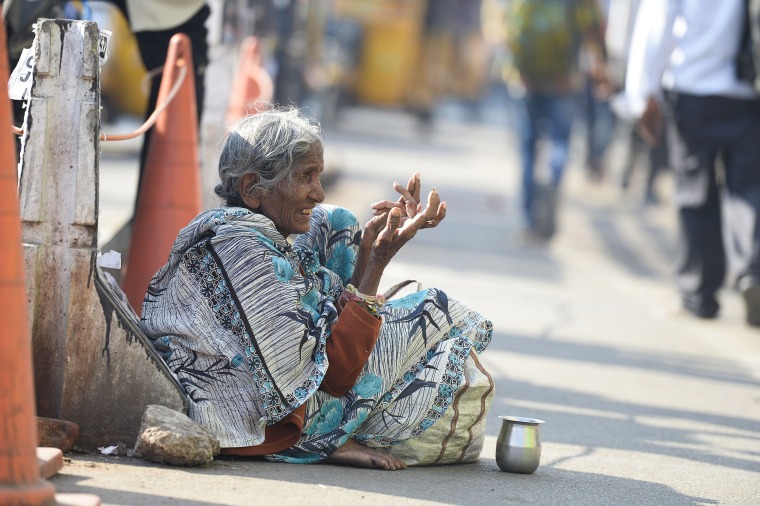 "She is the ideal person to make a visit like this as she has impacted lives of so many people and she is unlike her father who doesn't enjoy good reputation here," said Janakiram Mutyala, a 34-year-old office worker. "We are very happy that she has come to our city."
The annual entrepreneurship conference has a theme this year of "women first, prosperity for all," and involves networking, mentoring and workshops.
The conference's focus on female entrepreneurs raises questions about some of the commercial decisions made by Trump and her famous namesake brand.
Critics have excoriated her for failing to use her leadership role to call out labor and human rights abuses, particularly in China, where the bulk of her U.S. merchandise ships from. And they say she has failed to take a public stand on alleged abuses in her brand's own supply chain.
"She's glamorous, beautiful and powerful. It's like a combination of Hollywood and politics."
Trump stepped back from day-to-day management of her brand before taking on an official role as White House adviser, but still retains an ownership interest.
Abigail Klem, president of the Ivanka Trump brand, has called supply chain integrity "a top priority," but the brand has not joined the growing number of companies that publicly identify their manufacturers.
However, Trump's visit to promote female entrepreneurship and economic equality was one that resonated in a country where only 3 percent of enterprises are owned by women.
Sri Vidya, a 28-year-old office worker, saw Trump's visit as an important step in promoting more women-owned business in India.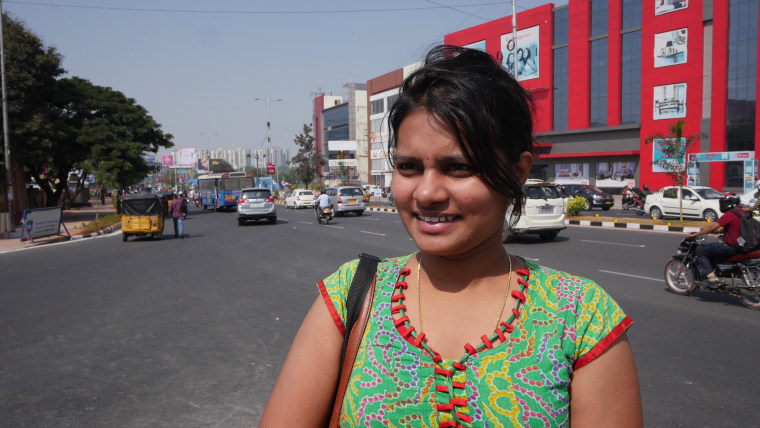 "Ivanka's visit to Hyderabad is a great opportunity for Indian female entrepreneurs as she is a successful business person and it will inspire more and more women," she said.
Speaking to the audience Tuesday, Trump said that she'd "seen firsthand that all too often women must do more than their male counterparts at work while also disproportionately caring for their families at home."
She added: "Only when women are empowered to thrive will our families, our economies, our societies reach their full potential."
More than 1,200 people are expected to attend the three-day summit.
"It's cool that she's coming," medical student Amani Bhugati told The Associated Press. "She's glamorous, beautiful and powerful. It's like a combination of Hollywood and politics."
The improvements made around the city were also welcome. "All new," said Gopal, a taxi driver who gave only his first name. But he also pointed to the potholes that remain on many smaller streets. "She's not coming here, so they didn't fix it," he said.