President Barack Obama on Wednesday said that the world is at war with those who have "perverted Islam," and stressed the importance of reaching out to young people most at risk of being recruited by radical groups.
"No religion is responsible for terrorism, people are responsible for violence and terrorism," Obama said during a summit on countering the spread of violent radicalism.
"We are not at war with Islam," Obama said. "We are at war with people who have perverted Islam."
Leaders from 60 different countries traveled to Washington for the summit, which focused on working with local communities to identify youth most at risk of falling prey to terrorist propaganda.
The president warned that terror groups are often effective in enticing poor or uneducated Muslims with a good salary and "twisted" interpretations of their religious beliefs.
The gathering comes shortly after terror attacks in Copenhagen and Paris and as ISIS expands its reach beyond the Middle East. Terror groups have rapidly improved their online and social media presence, and ISIS has successfully recruited American citizens.
"Terrorist groups like al Qaeda and [ISIS] deliberately target their propaganda in the hopes of reaching and brainwashing young Muslims, "Obama said. "Especially those who may be disillusioned or wrestling with their own identity."
Obama said that parents, teachers and faith leaders play a key role in preventing terrorist groups from penetrating into local communities. They are usually the first to notice signs that someone is beginning to adopt radical religious beliefs.
Part of Obama's plan also includes increasing law enforcement outreach to Muslim Americans.
"Engagement with communities can't be a cover for surveillance," Obama said.
Throughout his remarks, the president stressed that no one religion or set of beliefs is responsible for terrorism.
"They are not religious leaders, they are terrorists," Obama said of ISIS and al Qaeda.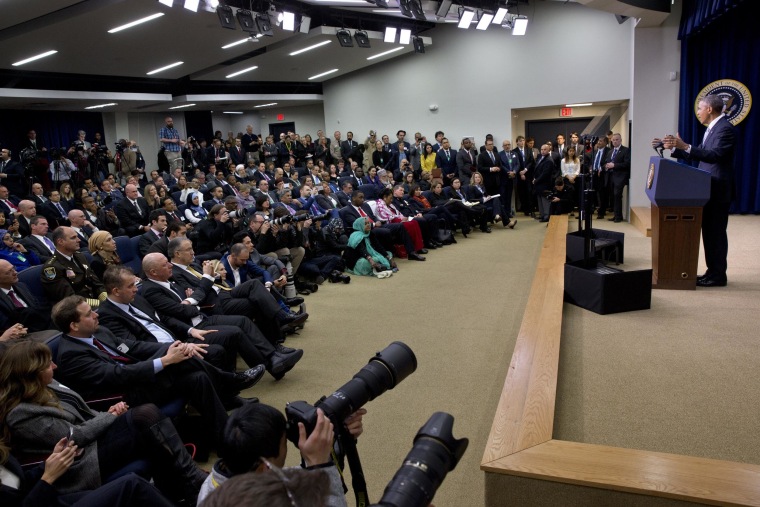 — Andrew Rafferty