The White House played host Wednesday to an all-senators briefing focused on the North Korea threat — a meeting which, though serious in tone, yielded few new specifics.
White House officials, including Secretary of State Rex Tillerson, Secretary of Defense James Mattis, Chairman of the Joint Chiefs General Joseph Dunford, and Director of National Intelligence Dan Coats, briefed the senators.
President Donald Trump also made a brief stop at the meeting, a White House official told NBC News, staying for "just a few minutes" at the top of the gathering.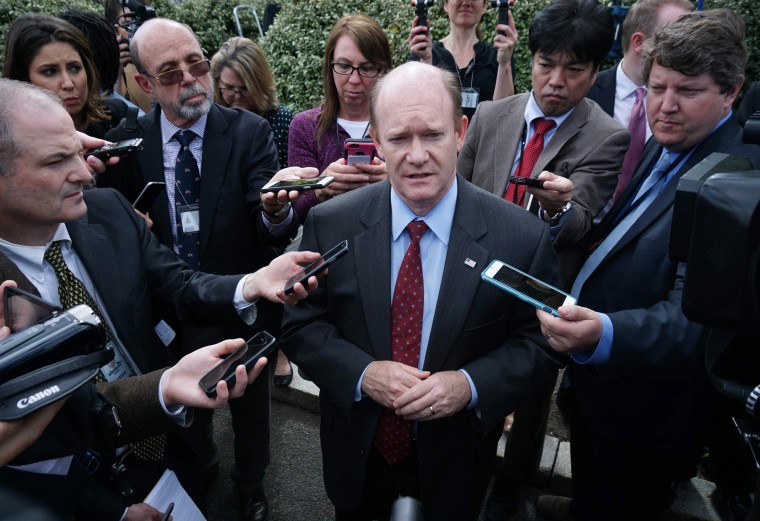 It was a session that Sen. Chris Coons, D-Delaware, called "sobering."
But while senators who spoke with NBC News stressed the seriousness of the threat an increasingly aggressive North Korea poses, few specifics of the administration's next steps were made publicly available after the meeting.
A joint readout from Tillerson, Mattis, and Coats described the president's future approach as aiming to "pressure North Korea into dismantling its nuclear, ballistic missile, and proliferation programs by tightening economic sanctions and pursuing diplomatic measures with our Allies and regional partners."
While the U.S. seeks "stability and the peaceful denuclearization of the Korean peninsula" the statement warns that "we remain prepared to defend ourselves and our Allies."
A main focal point of the White House strategy has been pressuring China to become more deeply involved.
A senior administration official said there have been "some early indications of China doing a better job" enforcing existing UN sanctions on North Korea, as well as acknowledging the threat North Korea poses to China's security, giving an impetus to "take this problem on in new ways."
Sen. Ted Cruz, R-Texas, told reporters after the briefing he was "cautiously optimistic" about early signs of Chinese cooperation.
"It appears that President Trump's discussions with President Xi at Mar-a-Lago had some beneficial impact. Time will tell."
Other senators separately echoed the sentiment.
White House Press Secretary Sean Spicer has previously spoken about "positive signs with respect to" China and the president's relationship with Chinese President Xi Jinping. That relationship, Spicer said Tuesday, "is definitely paying off dividends."
Asked about why senators converged at the White House for the briefing, Coons said the seriousness of the threat "requires us to act in a non-partisan way."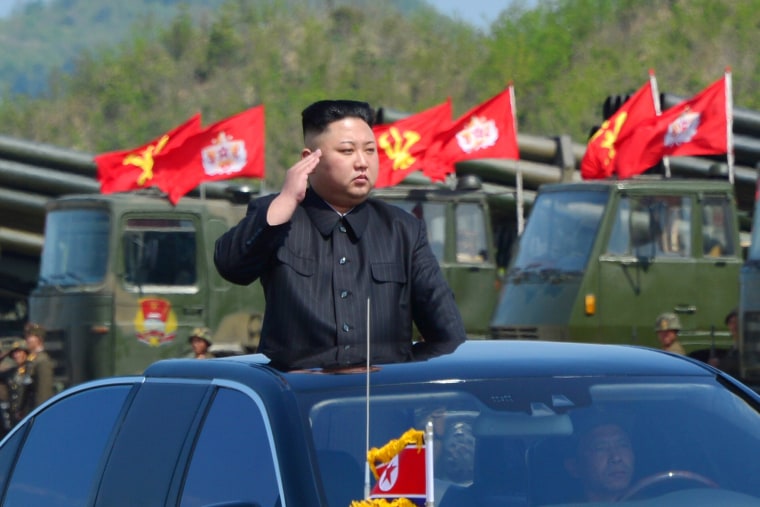 "I think it makes the American people safer if the world sees our government acting in a concerted, serious and thoughtful manner rather than taking partisan shots about did we meet in the Senate did we meet in the White House."
While Coons said he learned things he hadn't known before the briefing, other senators seemed to disagree.
Sen. Bob Corker, R-Tennessee, called it "an OK briefing," reiterating the sentiment when asked if that meant he didn't learn much. "It was OK."