Kyle Jean-Baptiste, who made history as the first black actor to play Jean Valjean in a Broadway production of "Les Misérables," died early Saturday after falling off of a fire escape. He was 21.
Jean-Baptiste fell from his mother's fourth-floor fire escape in Brooklyn at about 4 a.m. Saturday and died in the hospital, police told NBC New York. Police said he slipped and fell, and it appears to have been an accident. Jean-Baptiste was on the fire escape with a 23-year-old woman when he fell, police said.
This summer, the 21-year-old became the youngest and first black actor to play the role of Valjean in "Les Misérables." His understudy spot as Valjean ended on Thursday.
Jean-Baptiste called the opportunity his "dream role." The night he debuted as Valjean, he wrote on Twitter, "Guna remember this night." When he wasn't performing as Valjean, Jean-Baptiste was an ensemble member of the cast and often played Constable and Courfeyrac.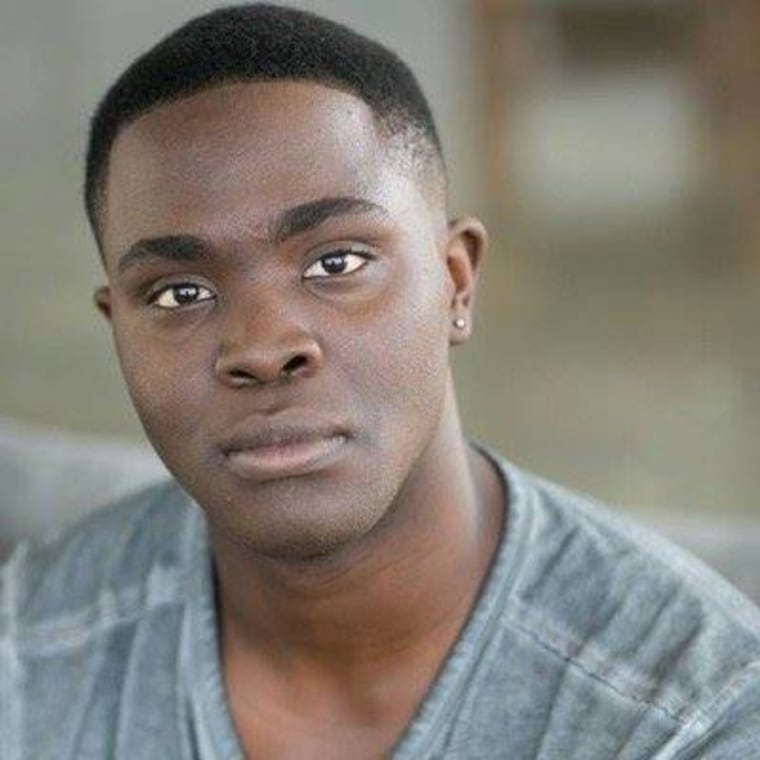 "The entire Les Misérables family is shocked and devastated by the sudden and tragic loss of Kyle, a remarkable young talent and tremendous person who made magic — and history — in his Broadway debut," the company said in a statement.
Stars expressed their grief over Jean-Baptiste's death on Saturday:
Jean-Baptist was born in New York and had recently graduated from Baldwin Wallace University in Ohio. "Les Misérables'' was his Broadway debut.