Former TV judge Joe Brown of the long-running "Judge Joe Brown" courtroom show was arrested and charged with five counts of contempt of court on Monday, according to court officials in Memphis, Tenn., who told the Associated Press that he had outbursts while representing a client in court.
Brown, 66, was sentenced to five days in jail, but was later released on his own recognizance.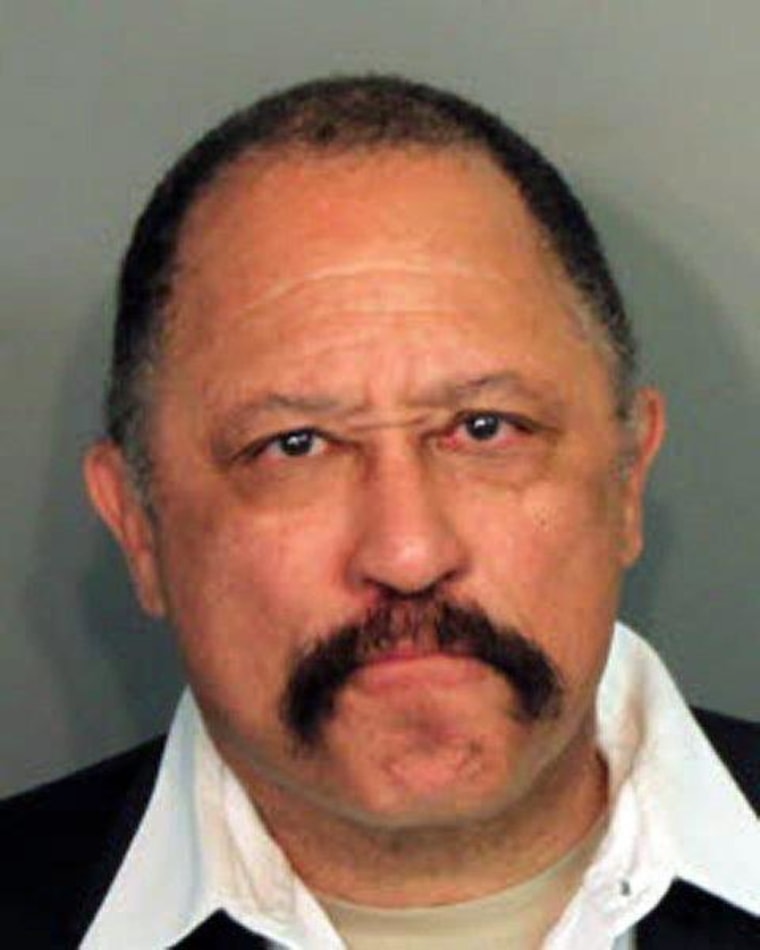 "He darn near caused a riot in the courtroom, he had people so inflamed," Dan Michael, the chief magistrate judge of Shelby County Juvenile Court, told the AP.
Brown was representing a woman in a child-support hearing. According to CNN, the woman was accused of being the mother of an unknown child by someone in Virginia who made claims against her.
"She's been going through this for eight years," Brown said during a press conference. "She doesn't know who the devil they're talking about."
Audio from the hearing reveals the former TV personality talking over Judge Harold Horne, who was presiding over the hearing.
"If it pleases the tribunal I will file a petition for habeas corpus and close this place down like I did before if you make us come back here one more time," Brown can be heard saying as the judge tried to schedule another hearing. Michael told CNN that Brown was upset because the case wasn't on the afternoon docket.
"This tribunal, on a general court's authority, is insufficient to establish you … therefore I challenge your authority to hear it!" Brown later declared during the hearing.
Brown has not yet commented on the incident.
The former TV judge is running to be Shelby County's next district attorney general. Prior to his television show, Brown was a criminal court judge in the county.
CBS canceled "Judge Joe Brown" after 15 years last year.
The Associated Press and CNN contributed to this report.