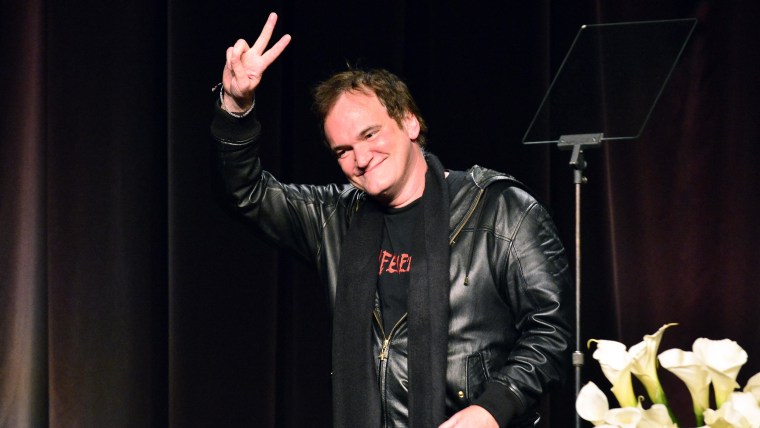 Quentin Tarantino's plans for making another Western have quickly gone south. After telling Jay Leno in November that the experience of making "Django Unchained" had inspired him to want to make another film in the genre, he's made an about face. Deadline reports that the director was so upset when the script for "The Hateful Eight" leaked, that he no longer wishes to make the movie right now. The script was given to a small pool of actors and he learned of the leak when his manager began receiving calls from agents wishing to pitch actors for the movie's roles.
See Peter Travers' Top 10 Movies of 2013
"I'm very, very depressed," Tarantino told Deadline. "I finished a script, a first draft, and I didn't mean to shoot it until next winter, a year from now. I gave it to six people, and apparently it's gotten out today."
Among the people Tarantino gave the script to were three actors: Michael Madsen, Bruce Dern and Tim Roth. Tarantino exonerated Roth, calling him "the one I know didn't do this." He said he had given the script to one of the producers of "Django Unchained," Reggie Hudlin, and he knew that Hudlin let an agent read it. "That's a betrayal, but not crippling because the agent didn't end up with the script," Tarantino said. Ultimately, the director believes one of the other actors let their agent read the script, and that person shared it with "everyone in Hollywood."
Check Out the 25 Greatest Soundtracks of All Time
Tarantino said he now plans to publish the script as a book and possibly revisit it as a film idea sometime in the next five years. He also said that he intends to write a major part for Dern in whatever film he decides to make next.
"I'm going to publish it, and that's it for now," he said. "I give it out to six people, and if I can't trust them to that degree, then I have no desire to make it. I'll publish it. I'm done."
—Rolling Stone