The Eagles have filed a lawsuit accusing the owners of a Mexican hotel of using the name "Hotel California," arguably the band's most famous song, without permission.
In a complaint filed late Monday, the Eagles said owners of the 11-room Todos Santos hotel in Baja California Sur "actively encourage" guests to believe the hotel is associated with the band, in order to sell t-shirts and other merchandise, and make guests feel welcome.
This allegedly included piping "Hotel California" and other Eagles songs through the hotel sound system, and selling t-shirts in that refer to the hotel as "legendary," resulting in apparent confusion among many guests who posted online reviews.
The Eagles also noted that the defendant Hotel California Baja LLC has applied with the U.S. Patent and Trademark Office to register the Hotel California name.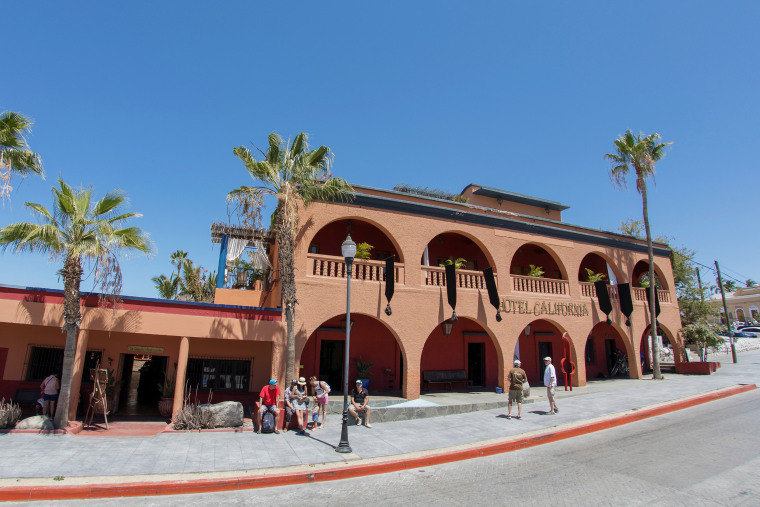 "Defendants lead U.S. consumers to believe that the Todos Santos Hotel is associated with the Eagles and, among other things, served as the inspiration for the lyrics in 'Hotel California,' which is false," the complaint said.
The lawsuit filed in Los Angeles federal court seeks a variety of damages and a halt to any infringement.
Neither the hotel nor the lawyer who filed its trademark application immediately responded on Tuesday to requests for comment.
The Todos Santos hotel was named Hotel California when it opened in 1950, but went through a series of name changes before a Canadian couple, John and Debbie Stewart, bought it in 2001, and according to the Eagles began using the original name in marketing. Its website is .
"Hotel California" is the title track from the 1976 Eagles album of the same name, and won the 1977 Grammy award for record of the year.
It is known for its long guitar outro featuring Don Felder and Joe Walsh, and complex lyrics sung by Don Henley.
In an interview with CBS News last year, Henley said the song is about "a journey from innocence to experience. It's not really about California; it's about America."
The case is Eagles Ltd v Hotel California Baja LLC et al, U.S. District Court, Central District of California, No. 17-03276.