LONDON — The BBC said Wednesday it will not be renewing the contract of "Top Gear" host Jeremy Clarkson following an altercation between the popular presenter and a producer.
Clarkson was suspended earlier this month after he was accused of punching producer Oisin Tymon — the latest in a long line of controversies involving the 54-year-old host.
The BBC said Wednesday it had decided not to renew Clarkson's contract after "very careful consideration of the facts."
"It is not a decision I have taken lightly," BBC director general Tony Hall said in a statement, adding that he "could not condone" what happened.
Hall said the "completely innocent" producer had sought medical treatment after "a physical altercation accompanied by sustained and prolonged verbal abuse of an extreme nature."
"For me a line has been crossed," he added.
The North Yorkshire Police said in a statement Wednesday that they've requested the BBC's report about the alleged altercation. "The information will be assessed appropriately and action will be taken by North Yorkshire Police where necessary," officials said.
Hall, meanwhile, said the BBC would attempt to renew "Top Gear" without Clarkson in 2016, but acknowledged it would be a "big challenge."
There was no immediate official comment from Clarkson, whose Twitter bio on Wednesday read: "I used to be a presenter on the BBC2 motoring show, Top Gear."
"Top Gear" has a global audience of 350 million, and a petition to save Clarkson's job had accumulated over 1 million signatures prior to the BBC's announcement.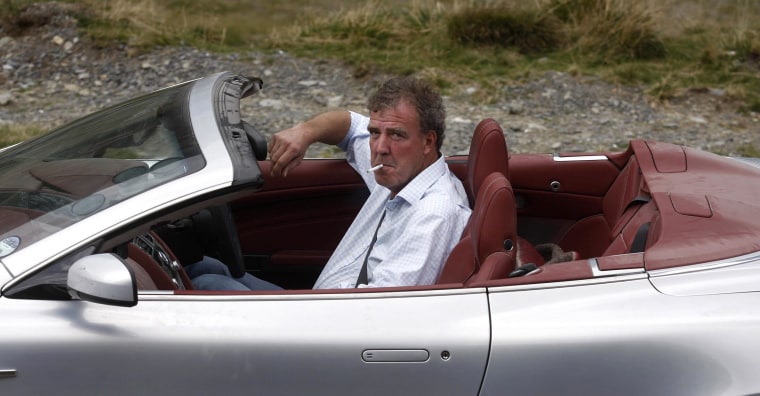 IN-DEPTH
SOCIAL
— Matthew Grimson