Want to host "The Tonight Show"? Take a number, and be prepared to wait in line 20 years.
If all goes according to plan, say comedy insiders, Jimmy Fallon will remain at the helm of the 49-year-old NBC institution for at least the next two decades. And Seth Meyers, who makes his "Late Night" debut Feb. 24, is another "Saturday Night Live" alum destined for a lengthy tenure in the after-midnight slot.
So now that Fallon and Meyers have ascended to the only available thrones and each received the blessing of Lorne Michaels, the powerful "SNL" creator — producer and, now, NBC's post-Leno kingmaker, who's on deck for the next changing of the guard?
Time to update that resume for late night's last foreseeable opening, funny people: It's widely predicted that CBS' David Letterman, the beloved crank and comic's comic, will retire in the coming years. As it happens, his contract expires in 2015, but his departure then isn't guaranteed. Regardless, there will eventually be an opening there, and some comedy experts think it's a perfect time to try a non-traditional successor.
"It would be nice if there was somebody who wasn't a white dude for a change," Adam Frucci, editor of the comedy site Splitsider told NBC News. Frucci endorses unexpected, alternative choices for future late-night hosts, such as Reggie Watts the mega-popular musician, improv comedian and co-host of the weekly IFC chat show "Comedy Bang! Bang!" and Maria Bamford, known for her dark, confessional stand-up, appearances on "Arrested Development" and the faux-advice web series "Ask My Mom."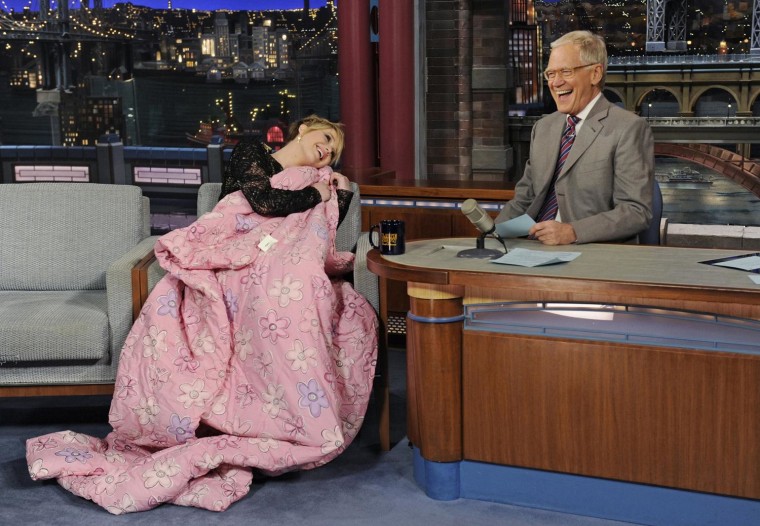 "You just have to find a really unique voice," Frucci added. Not a "bland standard-issue comedian that will just kind of carry the torch forward but somebody who will really just kind of blow it up, or put it back together."
As for Letterman's successor, Frucci points to "The Late Late Show" host Craig Ferguson as the logical not-so-alternative replacement — or possibly even Jon Stewart, should CBS attempt to poach "The Daily Show" icon from Comedy Central. "I don't see them taking anybody too outside the box for it," he predicted. (CC: Seth MacFarlane and Joel McHale, whose sarcastic sensibilities offer a counterbalance to Fallon's endearing yet not-as-edgy exuberance.)
Nate Dern, artistic director at the New York branch of Upright Citizens Brigade, said that if he were in charge of the universe he'd handpick Amy Poehler — who co-founded the improv venue in 1999 — to top-line a "Tonight"-style program.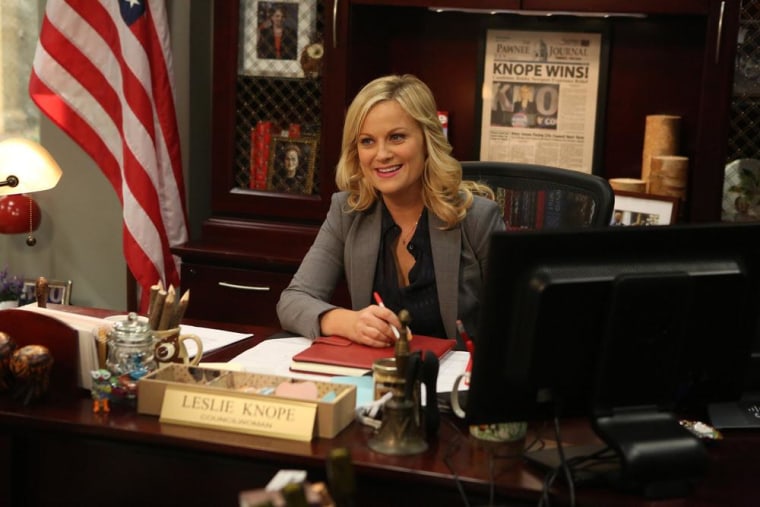 The "SNL" graduate and star of NBC's "Parks and Recreation," who recently hosted the Golden Globes for the second year in a row alongside Tina Fey, is "a really good example of someone who's both very kind and everyone really likes immediately." But at the same time, noted Dern, she's "irreverent and not afraid to be edgy and speak truth to power and get in your face about something that she feels is important."
Ellen DeGeneres is another brand-name possibility, according to Andrew Alexander, CEO and executive producer of The Second City. Ditto Sarah Silverman, a charismatic and no-holds-barred heir apparent to Joan Rivers, and Chelsea Handler, who suffers no fools (especially Kardashians) as headliner of E! Network's "Chelsea Lately."
And in the wild-card category, Hoda Kotb and Kathie Lee Gifford, who've transformed the fourth hour of TODAY into appointment viewing, thanks to natural chemistry and the audacity to consume wine on the air at 10 a.m.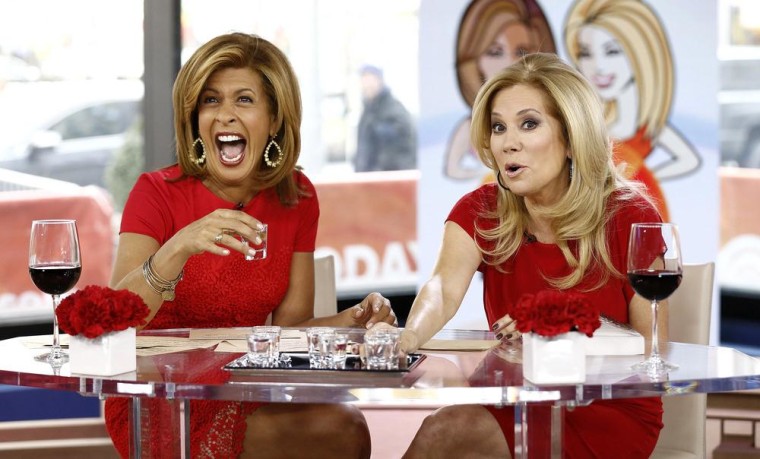 "They have absolutely no filter and that's in the morning," said comedian and "Vanity Fair" writer Michelle Collins. "So I feel like if you push them 13 hours ahead ... (it's) gonna get crazy. I feel like they're going to unravel in a really wonderful way."
Collins praised cable TV's willingness to give a chance to a wider variety of faces and personalities, thanks to lowered stakes and less pressure to attract a broad viewership. She also singles out the BBC for carving a spot for Graham Norton, the sharp-witted, openly gay emcee of a top-rated eponymous chat show in the U.K.
Stateside, Comedy Central's Keegan-Michael Key could make a successful transition from cable to a network, suggested Alexander.
He praised the biracial Second City alum — co-host of the acclaimed sketch series "Key & Peele," which rolls out season four later this year — as having loads of charisma plus two other host-worthy qualities: intellectual curiosity and genuine interest in other people. And he's got the endorsement of maybe the only person with more clout than Lorne Michaels: President Obama.