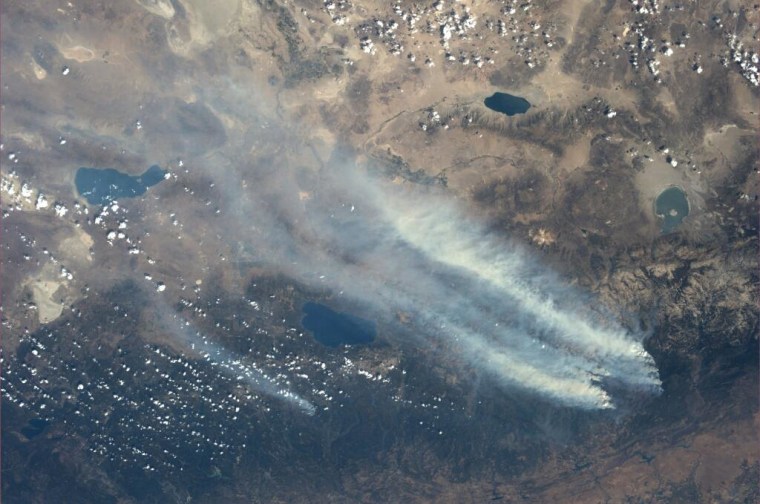 The 150,000-acre fire blazing in and around Yosemite National Park made a big impression on NASA astronaut Karen Nyberg, who was watching the smoke from the International Space Station on Monday.
"Our orbit took us directly over California's Rim Fire about an hour ago. Devastating," Nyberg wrote in a Twitter update.
Nyberg isn't the only one keeping track of the blaze from outer space: The MODIS imaging spectrometers that NASA has aboard its Aqua and Terra satellites are keeping watch on the Rim Fire as well as other wildfires across the West.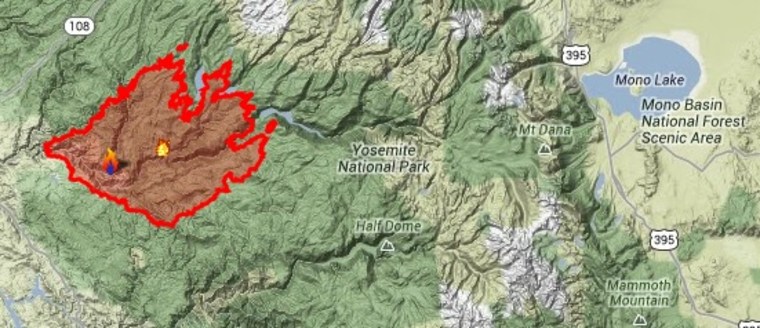 The spectrometers are sensitive enough to detect the warm surface temperatures associated with active fires. Those are indicated on the MODIS imagery by red outlines. 

What you see here is a view of the Rim Fire captured by Terra's MODIS instrument on Sunday. An earlier satellite image from Terra shows fires burning in California and Idaho. Meanwhile, Aqua's MODIS imager took in a view of at least 20 fires burning in Idaho, Montana and Wyoming, as seen from space on Aug. 20. 
NASA's "Fire and Smoke" Web page features still more wildfire pictures from around the world.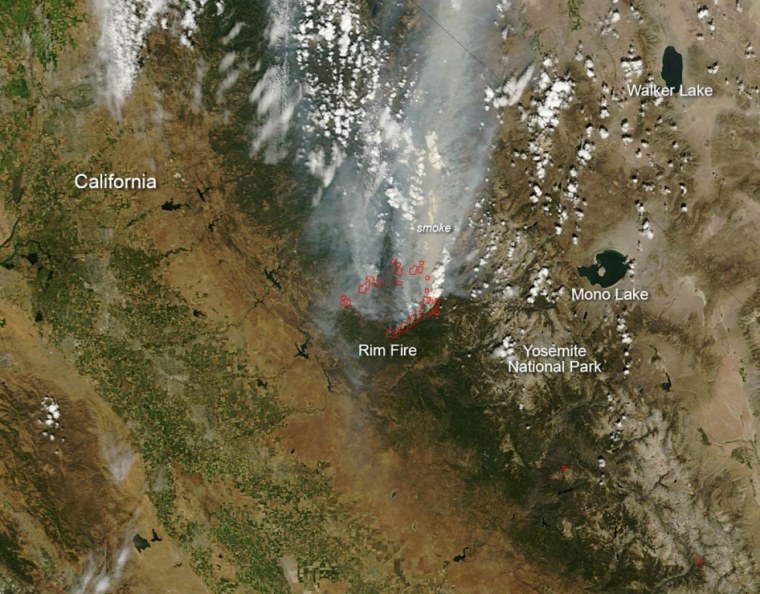 More about wildfires:

Alan Boyle is NBCNews.com's science editor. Connect with the Cosmic Log community by "liking" the NBC News Science Facebook page, following @b0yle on Twitter and adding the Cosmic Log page to your Google+ presence. To keep up with NBCNews.com's stories about science and space, sign up for the Tech & Science newsletter, delivered to your email in-box every weekday. You can also check out "The Case for Pluto," my book about the controversial dwarf planet and the search for new worlds.