The world's honeybee population is faced with threats both natural and man-made, leading to a catastrophic collapse in population. In order to understand problem better, researchers are equipping bees with tiny location-tracking backpacks, allowing individual insects and, by extension, the populations of various hives to be recorded and studied.
Related: Plan Bee: Feds Unveil Strategy to Reverse Honeybee, Butterfly Decline
Each tag, less than a tenth of an inch square, is unique and communicates with radio base stations when the bee carrying it passes nearby. Over time, these readings provide a picture of the insects' movements.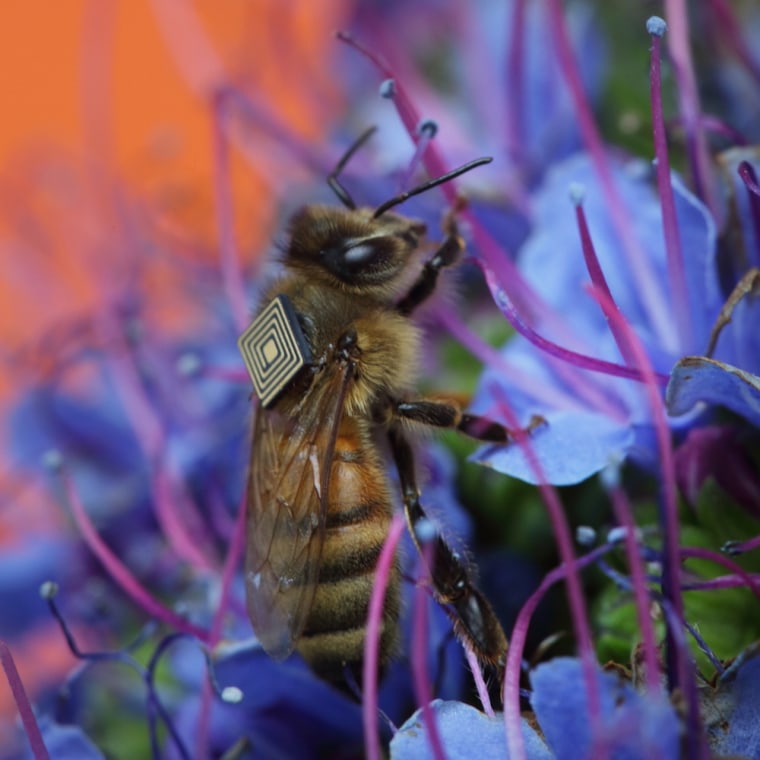 "The tiny technology allows researchers to analyze the effects of stress factors including disease, pesticides, air pollution, water contamination, diet and extreme weather on the movements of bees and their ability to pollinate," explained Paulo de Souza of Australia's Commonwealth Scientific and Industrial Research Organization, in a news release. CSIRO is leading the research effort.
Related: Bad Buzz: Studies Say Neonic Pesticides Hurt Wild Bees
Australia is one of the few places on Earth where the bees are not afflicted with devastating varroa mite infestations, among other things, and where bees can serve as a pristine "control group" to be compared with other, more at-risk bee populations.
By standardizing the methods and technology used to track bees, the CSIRO researchers hope to unite scientists and beekeepers worldwide in facing this problem.