Geoscientists have solved a decade-long mystery by explaining how some of the large lakes that sit atop the Greenland ice sheet can drain billions of gallons of water in a matter of hours.
In 2006, Greenland's North Lake, a 2.2 square-mile (5.6-square-kilometer) supraglacial meltwater lake, drained almost 12 billion gallons of water in less than two hours.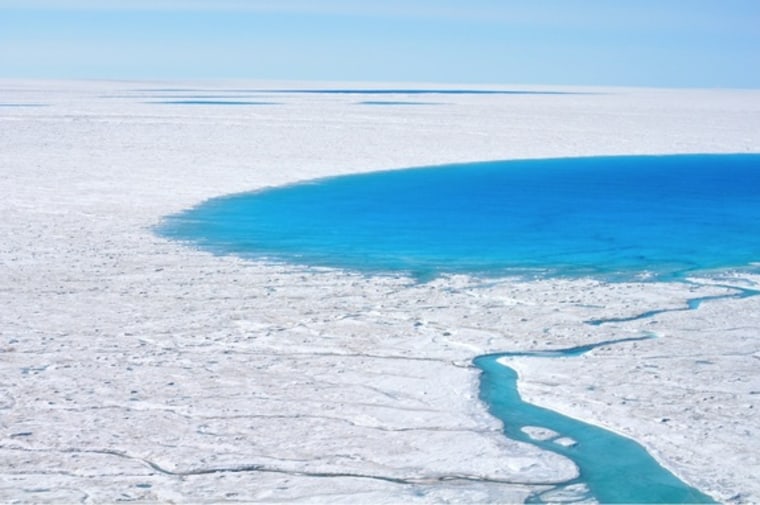 Related: Greenland's Ice Is Key to Sea Level Rise
In a study published two years later, researchers determined that this was possible because giant hydro-fractures (water-driven cracks) can form directly beneath the lake basin and stretch down to the bed of the ice sheet, emptying the lake of water. But just how these fractures developed has been unknown — until now.
In a study published this week in the journal Nature, scientists using GPS technology discovered that the hydro-fractures form from tension-related stress caused by movements of the ice sheet. These movements are, in turn, triggered by the trickling meltwater. [See Gorgeous Images of Greenland's Supraglacial Lakes]
The findings may help scientists better understand how much the ice sheet is contributing to sea level rise, researchers say.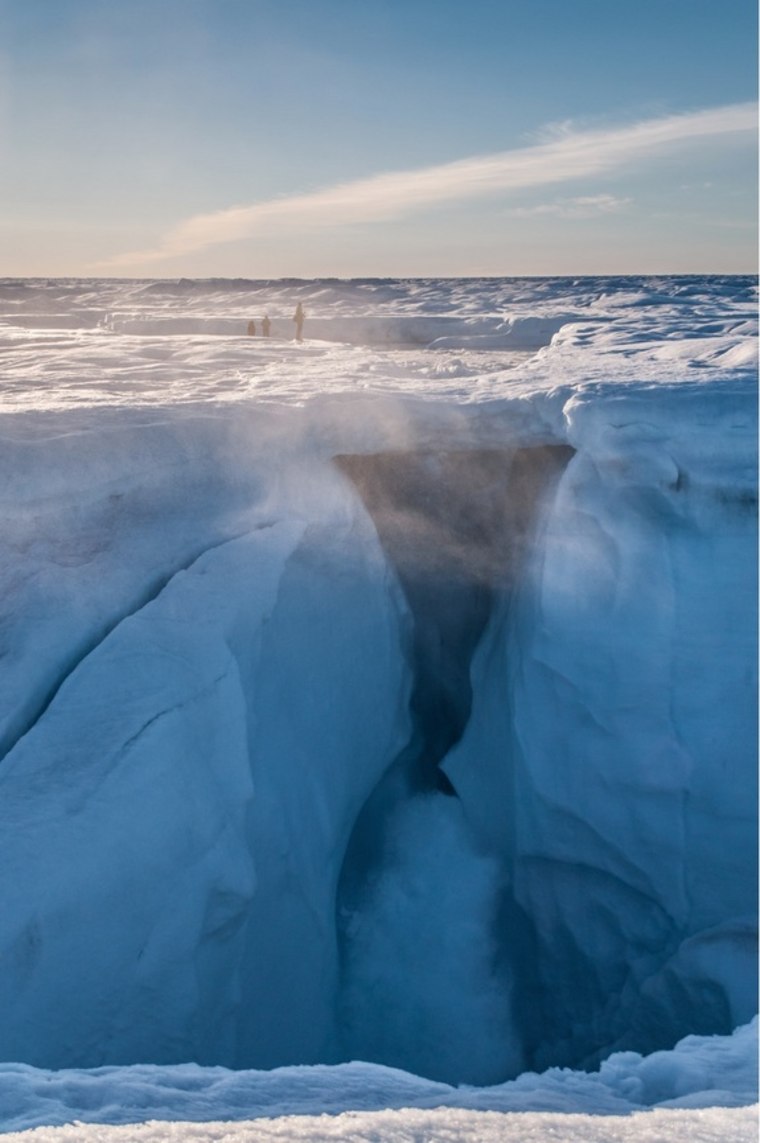 Related: Ice Sheet's Soft Bed May Accelerate Melt
Most of Greenland's supraglacial lakes drain slowly when superficial streams route water into nearby, permanent crevasses or moulins (vertical conduits or shafts in a glacier). But recent satellite imagery shows that about 13 percent of the lakes drain quickly, emptying completely within 24 hours.
"The images would show the lake there one day, and gone the next day," said study lead author Laura Stevens, a glaciology doctoral candidate with the Massachusetts Institute of Technology/Woods Hole Oceanographic Institution Joint Program.
The 2008 research, led by Stevens' co-author Sarah Das, a WHOI geological scientist, showed that temporary hydro-fractures could cause rapid lake drainage on an unprecedented scale. But neither that research nor similar studies could determine what triggered the cracks.
"The coverage of GPS stations was not dense enough," Stevens told LiveScience. "This study goes beyond previous studies on the lakes, because we have 16 GPS stations, as opposed to one or four."
This is a condensed version of a report from LiveScience. Read the full report. Follow Joseph Castro on Twitter. Follow LiveScience on Twitter, Facebook andGoogle+.