For a few precious moments, the fate of one seal hung in the balance ... as the seal itself balanced on the tip of a great white shark's nose. 
This time around, the seal snatched life from the jaws of death and escaped — just barely — and one lucky lensman was around to capture the scene. 
Wildlife photographer David Jenkins documented the seal's escape while he was on a shark cruise off the coast of Cape Town, South Africa in July. The seal was returning to Seal Island — yes, seriously — when the great white suddenly appeared and went for the creature, Jenkins told Caters News Agency.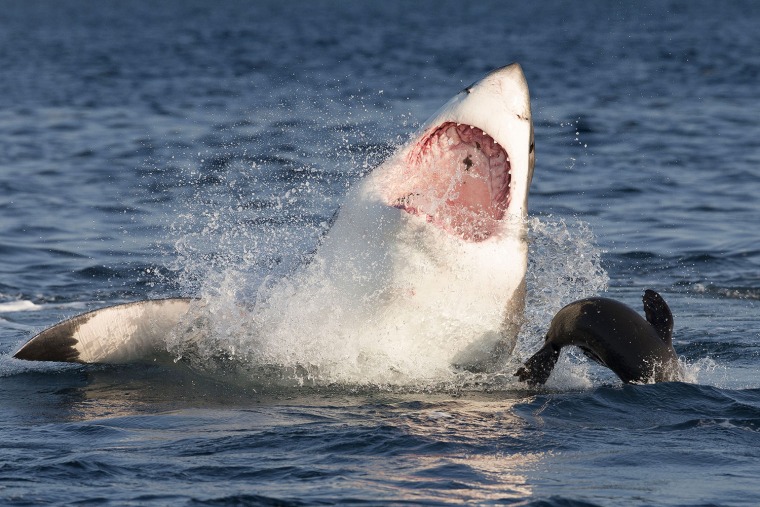 Seal Island is popular with seals and sharks alike. The sharks in the area are known to target pups traveling alone. One study counted 2,088 great white attacks on seals near Seal Island between 1997 and 2003.
Though great whites have earned some notoriety for attacking seals, they aren't the sharks' sole dietary staple. Great whites eat fish when they're young, and some will stay pescetarian well into adulthood. 
Jenkins has photographed sharks going after seals, and sometimes decoys, before. Several of his past photos feature great whites biting into fleeing seals mid-lunge. 
For more stunning images of great white sharks getting their dinners, visit Jenkins' website. 
Nidhi Subbaraman writes about science and technology. Follow her on Facebook, Twitter and Google+.