Whether November 8 sees victory within the Republican party or the Democratic Party, America's true winner might just be the pizza party.
On Tuesday and likely through the wee hours of Wednesday, newsrooms around the country will be all-hands-on-deck, which means late nights not just for reporters and camera operators, but for everyone from printing press operators to pizzeria cooks.
"It is certainly an all-hands night in the newsroom," Washington Post spokeswoman Kristine Coratti Kelly told NBC News. "We are planning to do a much larger run of papers on Wednesday and have plans to run additional if needed," she said. The Post is printing a special election edition Thursday, as well.
While the New York Times said it would be "well-staffed to cover the run-up, election and aftermath," according to spokesman Jordan Cohen, it also has plans to handle a surge in demand.
"In 2008, The New York Times vastly underestimated the demand for its print paper as a keepsake to mark the historic election of the nation's first black president," Cohen said. The result was an additional print run of 225,000 extra papers that were distributed the following day.
"If this election results in the first female president, The Times will be prepared to meet the demand by printing the same number of extra print copies, if not more, on November 9," Cohen said.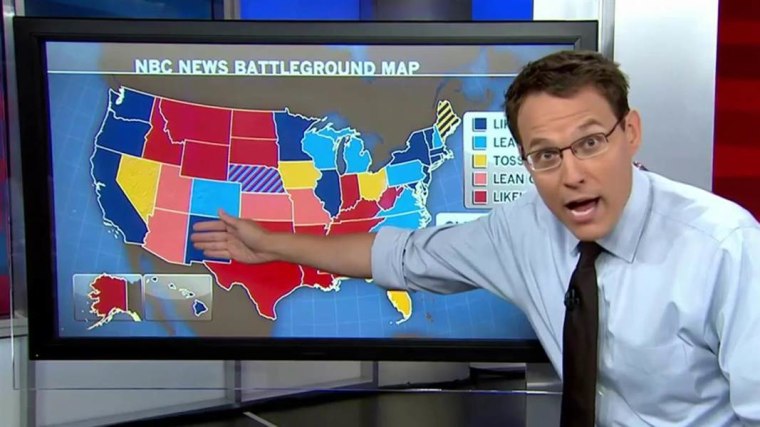 As for what will fuel all that late-night reporting, the answer seems to be clear: pizza.
"We anticipate it to be the busiest Tuesday we've had in quite a long time and one of our busiest days of the year," Pizza Hut spokesman Doug Terfehr told NBC News.
"We know that it's not just busy newsrooms ordering pizza on election night, though they do submit some pretty impressive orders," said Domino's chief marketing officer Joe Jordan said in a release. The company said presidential election nights generally see a double digit spike in orders.
Food delivery service GrubHub said that orders for cheese pizza rose by nearly 60 percent during the presidential debates, and ordering patterns indicate that the campaign already has some people burning the midnight oil. The night of the second presidential debate, for instance, orders for meat, egg and cheese sandwiches shot up 183 percent higher than orders on an ordinary Sunday, and orders for ham and cheese omelets soared by 151 percent. Also unusually popular on all three debate nights: grits, eggs and corned beef hash.
Finally, a good night's sleep
When they do eventually depart their newsrooms (and, presumably, empty stacks of pizza boxes), all of those weary reporters will need someplace to stay, and media outlets have been locking down blocks of rooms for their staffers.
"Our hotel will be at full occupancy," said Simon Antoine, general manager of the InterContinental New York Times Square. "We saw a strong influx of media requests specifically related to the international market, as many TV networks were looking for a home base to do live reporting from."
The St. Regis New York and W hotels in New York City and Washington, D.C. all expect sellouts Tuesday night, according to parent company Starwood Hotels & Resorts.
Kimpton Hotels & Restaurants, which has 10 hotels in Washington, D.C., expects overall occupancy of 75 to 80 percent, but rooms close to the action are in high demand. The company said the Kimpton George Hotel, which is two blocks from the Capitol Building, is expected to sell out completely, thanks to group bookings by media outlets.
What's next?
But once the polling station lights are turned off and the TV anchors have made their way home, what are the key players in the political news cycle most looking forward to?
"Sleeping for an uninterrupted 16 hours straight," said NBC's Hallie Jackson, who's been following the Republican campaign since the primaries. "Cooking a meal in my own kitchen; taking my puppy on long, leisurely hikes; and a lazy Saturday or two bingeing on all the TV I've missed out on."
Steve Kornacki, best known for his electoral finger-mapping of the United States on NBC's TODAY show, had a more specific goal: "Retirement," he joked.