Wall Street braced for impact Wednesday morning after chaotic overnight trading in response to Donald Trump's shock victory in the race for the White House.
"I think money is going to be scared," Stephen Weiss, chief investment officer at Short Hills Capital Partners told CNBC early Wednesday before U.S. markets opened. "I don't think anybody's got a real plan."
After a night that left pulses racing, Dow Jones futures plummeted by over 800 points and the S&P spiraled so low that it hit the 5 percent cutoff point where limited trading is enforced.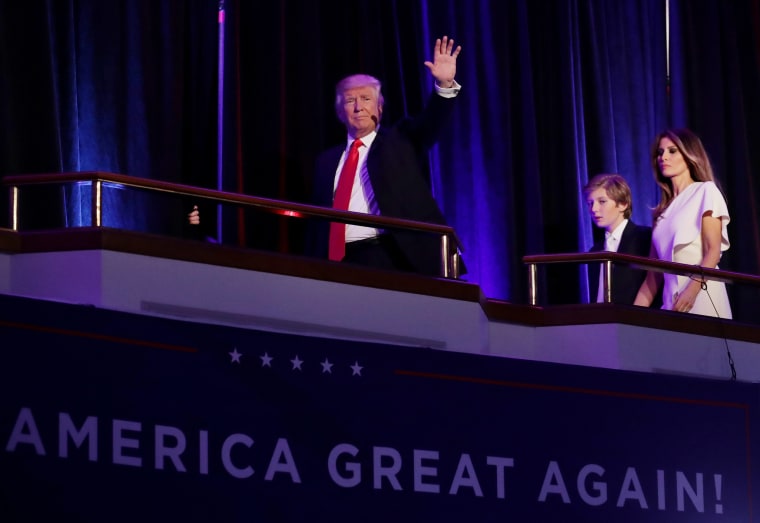 Dow futures settled at around 300 points lower early Wednesday once a contested election was off the cards and markets began to digest the stunning upset.
Oil prices also took a tumble overnight, with West Texas Intermediate crude falling to $43.07 a barrel, its lowest since September, but leveled out at around $45 by early Wednesday.
Unsurprisingly, the Mexican peso hit a record low on fears that Trump would impose protectionist policies that damaged free trade between the two nations. The Canadian dollar also slumped to an eight-month low of $1.3525.
"No one in the market expected the results that we're seeing so far," Kaneo Ogino, director at foreign exchange research firm Global-info Co in Tokyo, told Reuters.
The pendulum swings across the markets were even more pronounced Tuesday night, given that Wall Street had already comfortably priced in a Clinton victory, leaving stocks and currencies with even farther to fall.
The market mayhem could even put the brakes on the Fed's widely anticipated December rate hike. Despite the strengthening economy, Trump has openly criticized Fed chair Janet Yellen, claiming she is imposing a soft money approach as a ploy to prop up the Obama administration.
The morning's winner was undoubtedly gold, the standard bearer for safe investment and the usual port in a storm for market volatility. Some analysts said they expected it to rise to $1400 an ounce.
"Everything from the last two days would get undone," Jack Ablin, CIO at BMO Private Bank, told CNBC. "Emerging markets will just get annihilated. Oil gets hammered, and we'll see... It's still early."