Bill Cosby's sexual assault trial will begin in early June with an anonymous, sequestered jury — and the judge estimates testimony will last two weeks.
The TV star was in court Monday as prosecutors and defense lawyers attempted to iron out last-minute details, including whether the jury will hear the comedian's 25-year-old comments about the aphrodisiac known as "Spanish fly."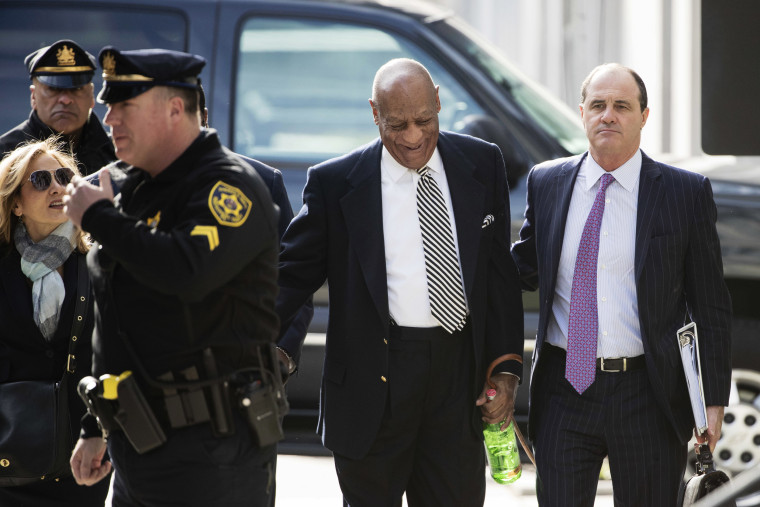 Pennsylvania prosecutors contend that an anecdote in Cosby's memoir about trying to slip the substance to girls as a youth shows that he is open to drugging women for sex. Defense lawyers say the Spanish fly story was clearly a joke.
The judge hasn't ruled on whether the material, along with Cosby's comments in a deposition about giving women Quaaludes in the 1970s, can be admitted at the trial, which starts June 5 unless jury selection goes longer than expected.
The 79-year-old comedian is charged with drugging and molesting Andrea Constand at his Pennsylvania home in 2004. It's the only criminal charge stemming from dozens of allegations of misconduct spanning decades — all of which Cosby has vigorously denied.
The jury will be selected in the Pittsburgh area after the defense argued that pre-trial publicity made it impossible for Cosby to get a fair trial in the Philadelphia suburbs of Montgomery County, about 300 miles away.
The defense wanted to add questions about media coverage to the written questionnaire that potential jurors will fill out at home, but the judge denied the request and said the attorneys can ask those questions when the jury pool comes to the courthouse.