MARGATE, England — At a traditional tea dance on England's southeast coast, couples glide gracefully across the dance floor seemingly untroubled by the looming Brexit storm.
For many in Margate, a once-prosperous seaside town that is part of a district where 64 percent of voters backed leaving the European Union, Britain cannot go soon enough.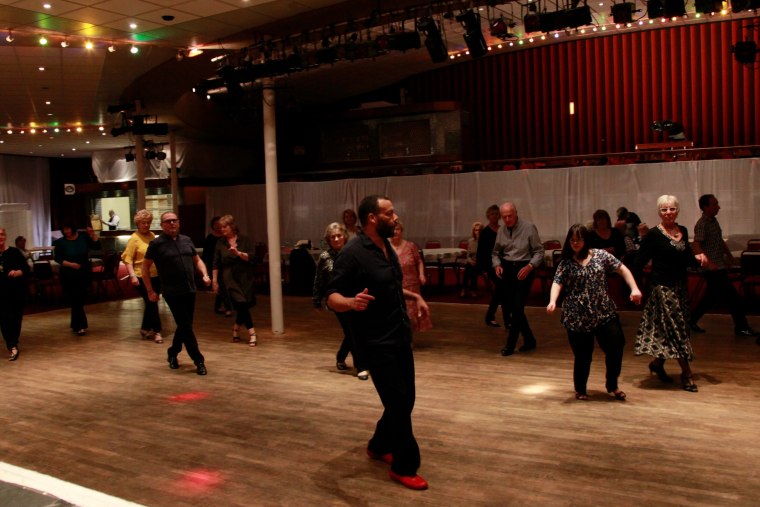 "I'm pleased to be out of the EU. But it seems to be taking an awful long time," Gwen Reeves told NBC News after the dance.
"I'm not racist but I do think the level of immigration is far too high," the 66-year-old added, raising a touchstone issue in the Brexit debate — the number of foreigners being allowed to live and work in the U.K. "We have so many people that are unskilled coming in, needing resources — they need to address it somehow."
Prime Minister Theresa May on Wednesday formally triggered a two-year process that will take Britain out of the 28-member bloc. The move could radically redraw the country's political and economic landscape and exacerbate deep divisions among the electorate.
Last summer, 52 percent of U.K. voters supported leaving the EU in a bitterly contested referendum that often pitted family members and friends against each other — as well as the political classes.
Only 80 miles from London, Margate and many other British coastal towns suffered following the advent of cheap air travel in the 1970s. They are now in some ways similar to the U.S. rust-belt towns that embraced President Donald Trump.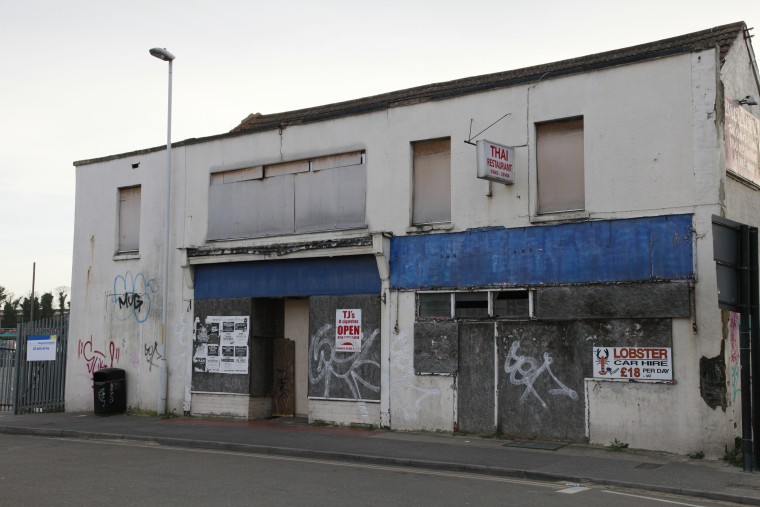 Many in Margate favor Brexit, alleging the EU is responsible for a slew of social and economic problems plaguing the area. But others at Tuesday's dance were downbeat about the impending move.
"I'm really disappointed — very upset," said Sally Vaughan, 69. "I don't think people realize how much the EU has invested in this country."
Janet Mitchell, 66, who attended the event with her husband Andy, added: "We were better off in the EU. I agree there were lots of things that needed negotiating but we are better off in it. The trouble is I think the country voted with their hearts rather than their heads without any real information. That's why you've got this problem of not knowing where to turn."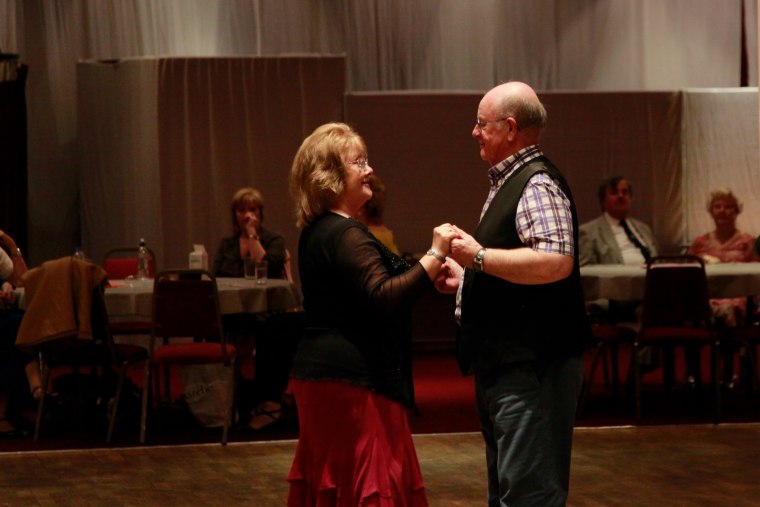 Immigration and regulation
Margate has been at the forefront of the EU debate for some time, with President Donald Trump's "Mr Brexit" Nigel Farage narrowly missing out winning a local seat in the U.K. Parliament in 2015. It was his seventh failed attempt to be elected. However, the region's government is ruled by Farage's UK Independence Party.
A key driver for many who voted to leave was immigration. Under EU rules the citizens of other member states have the right to live and work anywhere in the bloc.
This arrangement has been a boon for U.K. businesses seeking highly skilled workers or cheaper labor. But it has also led to complaints from many Britons about competition for jobs, housing, doctor appointments and school places.
In towns such as Margate, with relatively high poverty and unemployment rates, the resentment is especially acute.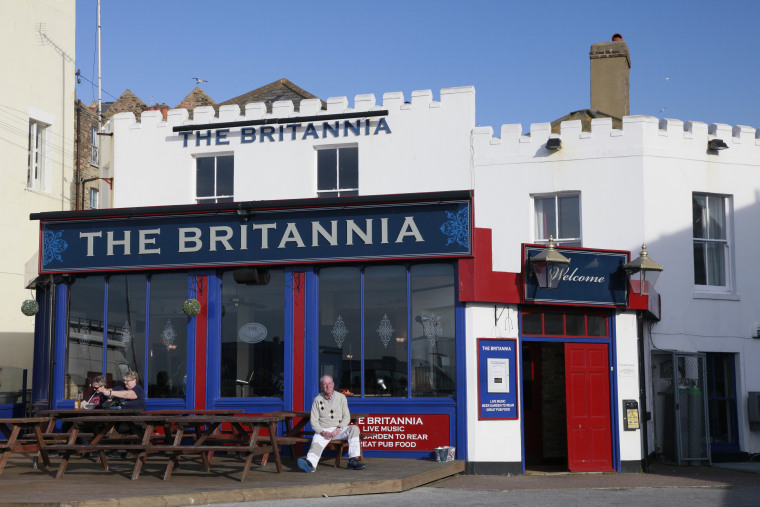 "It's making it harder for English people to get jobs. They come here and they get money left, right and center," said Chris Boxall, 35, who is waiting to be accommodated in public housing some two months after leaving prison.
Boxall was sitting with friends drinking before noon in a shopping district in the town center, where many shops are boarded up and a high proportion of the remaining businesses are charity shops and pound stores — the equivalent of dollar stores.
"You've got homeless English people, and they help the foreigners, but not the English. We need to look after our own country," Boxall said.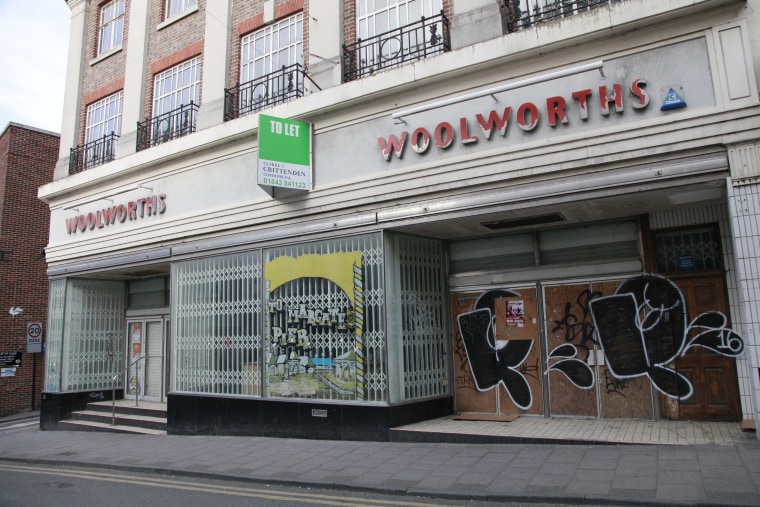 Kierra Watkins, a 25-year-old tattoo apprentice, told NBC News that she had "no feelings" about the triggering of Article 50, adding that Britons ultimately now had to "deal with it."
"I think people voted 'out' because of foreigners," she said. "I've got lots of foreign friends, but the ones that don't want to learn English hang around in groups and the older generation sees that as a gang ... The elderly are scared. Some are just racist."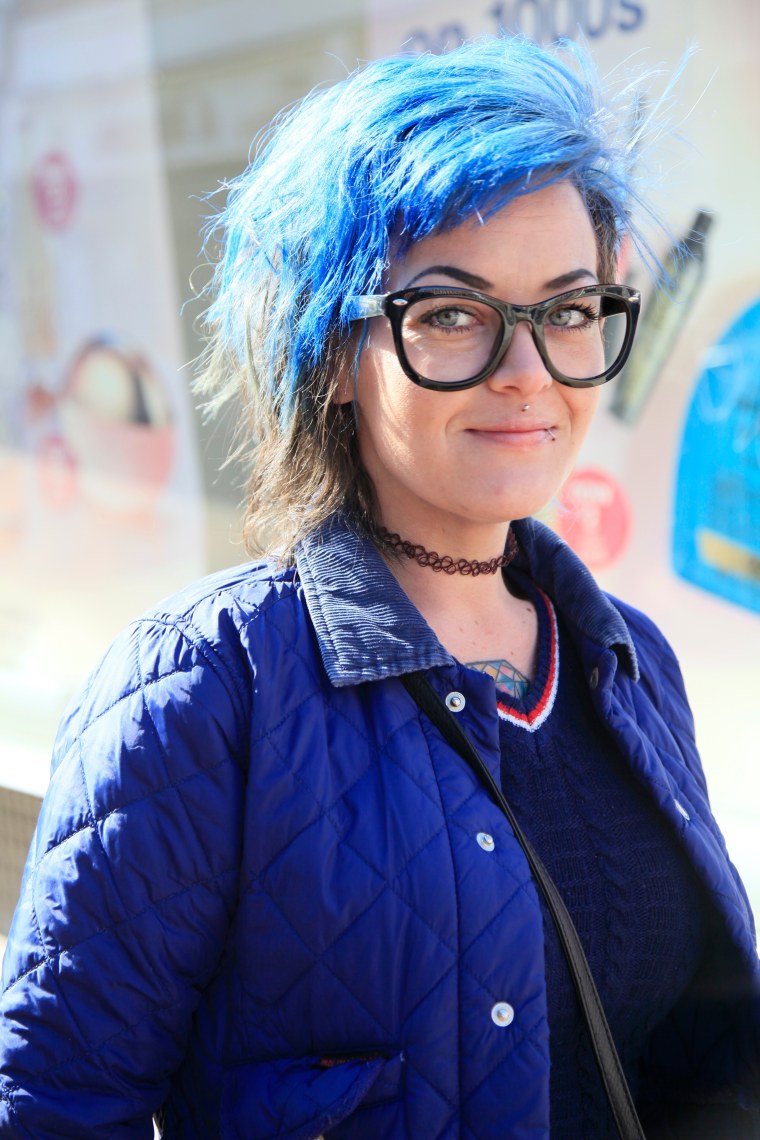 Others object to the European Union's rules and regulations.
"The EU has so many different ideas about what we should and shouldn't do. It's not even our own country anymore," said Lynn Palmer, 65, who was out shopping on Tuesday.
Uncertainty over Britain's future relationship with the EU has sent the pound tumbling around 20 percent since the referendum in June, pushing up prices for goods ranging from groceries to gadgets.
Palmer said some elderly people might have to choose between buying food and paying for heating should prices continue to rise, but she still had "no regrets."
European regeneration
Margate was once a premier British holiday destination. Beginning in the 18th century, Britons would flock to its sandy beaches for the health benefits of swimming in the sea and fresh air.
Now many of its handsome Georgian townhouses are crumbling or have been subdivided into cheap boarding houses for unemployed or low-skilled workers.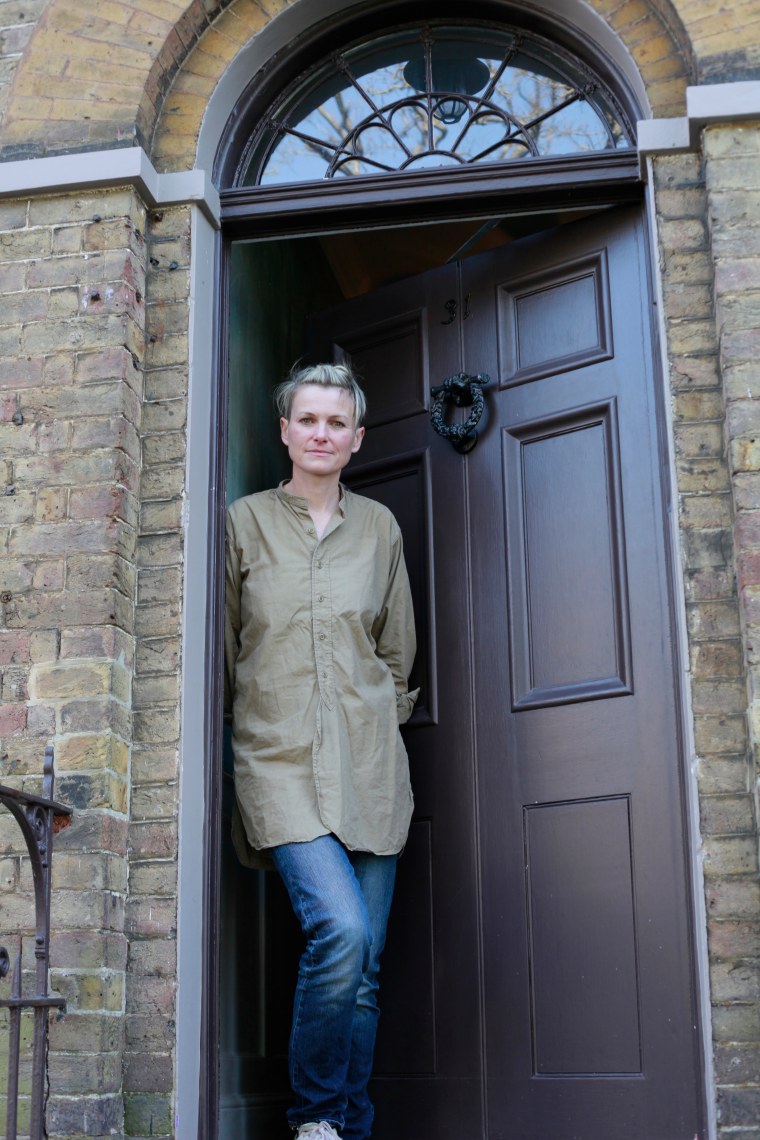 But the EU has come to the rescue, pumping millions of pounds into revitalizing different parts of the county of Kent, including Margate.
"The whole of the Old Town was more or less lots of derelict buildings and the whole thing was done up through EU funding," said Louise Oldfield, a community activist who also runs a bed-and-breakfast in a carefully restored 18th-century townhouse.
"We have a net benefit in the regions from EU funding," she said.
The U.K. government in London "didn't care," the 46-year-old added. "But because of the deprivation levels, the EU was the one that cared and local people and local communities were able to apply for funds."
The EU has contributed to several projects in and around Margate, including the Turner Contemporary art gallery, which opened in 2011 and has become a major tourist draw.
A crop of quaint cafes and hip shops have since sprung up in the Old Town district, contrasting with the decaying atmosphere of the modern Main Street only a short walk away.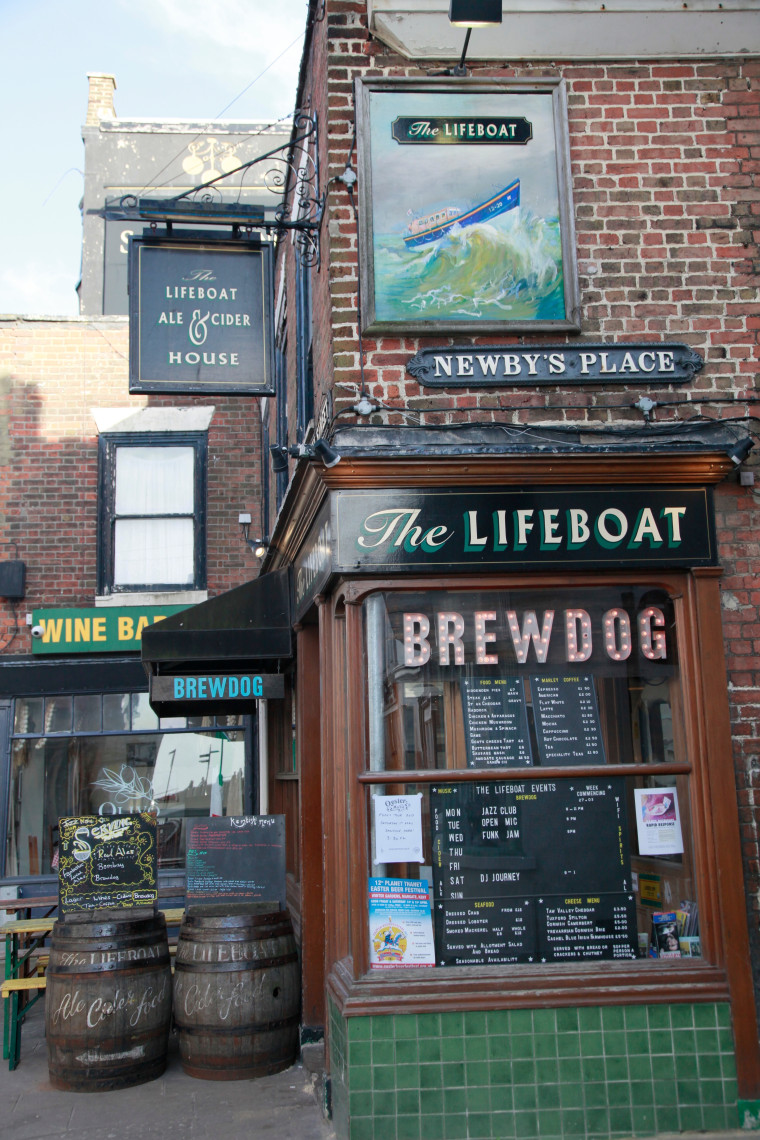 At a nearby bank, Greek priest Vissarion Kokliotis, 44, embodies Margate's opposing views on Brexit.
"I don't believe in the EU. You cannot take 28 different carpets, stitch them together and make a nice carpet," he said, as he helped newly arrived compatriots to open a bank account.
They had come to work in Britain to escape Greece's debt crisis by taking advantage of the EU's free movement of labor, but were now worried Brexit would force them to return home.
Kokliotis said he was confident there would be no major changes in post-Brexit Britain.
"I will be praying for the future of this country," he said.