The body of the pastor and state senator slain in the Charleston church massacre last week was carried by horse-drawn caisson Wednesday into the South Carolina State House, past a Confederate battle flag that flies outside.
In the second-floor lobby of the Capitol, where the body of the Rev. Clementa Pinckney lay in honor, a black drape was placed over a window, blocking view of the rebel flag. Mourners filed past an open casket, state troopers standing at attention at either side.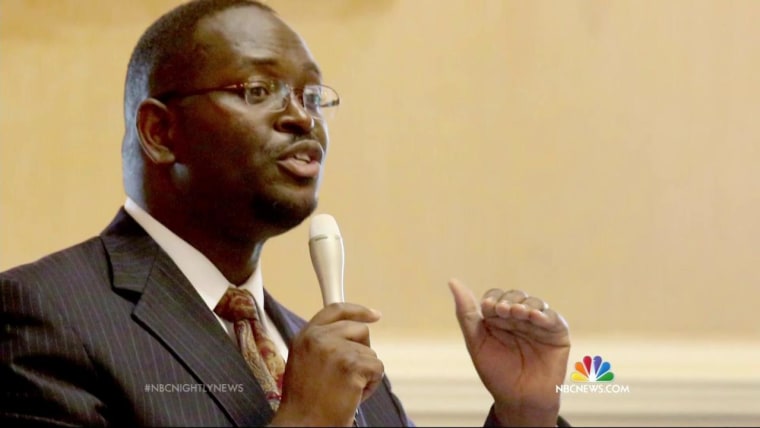 Pinckney was one of nine black people shot to death at Emanuel African Methodist Episcopal Church in Charleston by Dylann Roof, a white man. President Barack Obama will give Pinckney's eulogy on Friday.
Gov. Nikki Haley has said she wants the battle flag taken down, but that requires an act of the Legislature, which could take weeks. A state lawmaker on Wednesday proposed a way to get the flag down in time for Pinckney's viewing, but the governor's office said she did not have the authority to do it.