The police officer injured when a gunman went on a shooting rampage at two military centers in Chattanooga, Tennessee, is "in good spirits," his family said Friday.
Chattanooga police Sgt. Dennis Pedigo was shot in the ankle during the shooting spree Thursday, in which four Marines were killed and a Navy officer was seriously wounded.
The 17-year-veteran of the department underwent surgery but "is doing well, he is in good spirits," his family said in a statement Friday night.
"He and the family would like to thank the community for their thoughts and prayers," the statement said. "Our family's thoughts and prayers are with the families of the Marines that lost their lives yesterday."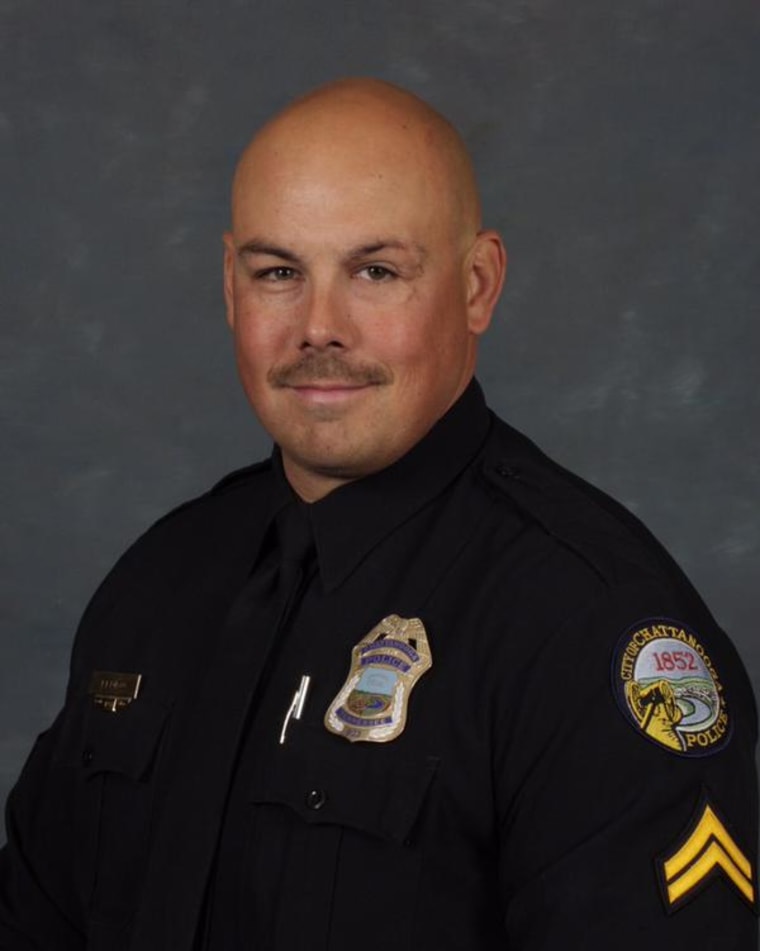 Chattanooga Police Chief Fred Fletcher on Friday commended the officers who responded to the rampage allegedly carried out by Mohammad Youssuf Abdulazeez,24, who was killed after a shootout with police.
"Chattanooga police officers stood ready to place themselves between harm and the community," Fletcher said Friday. "There is absolutely no doubt in my mind that Chattanooga police officers prevented loss of life yesterday," he said.
Investigators are trying to determine a motive in the shooting.
Authorities have not uncovered evidence that the shootings were inspired or directed by ISIS or any other terror group. "He doesn't seem to have left much of a social media footprint," one official said.