The National Park Service pledged Thursday to remove Confederate flag merchandise from its bookstores and gift shops.
It became the latest retailer to stop selling items with the rebel emblem after the massacre of nine black people by a white gunman at a church in Charleston, South Carolina.
Confederate flags depicted in books, DVDs and other educational items will remain as long as the image cannot be physically detached, the park service said.
"We strive to tell the complete story of America," Director Jonathan Jarvis said. "All sales items in parks are evaluated based on educational value and their connection to the park. Any standalone depictions of Confederate flags have no place in park stores."
Jarvis said that the killings at Emanuel AME Church, which he noted is near Fort Sunter National Monument, had galvanized a national discussion.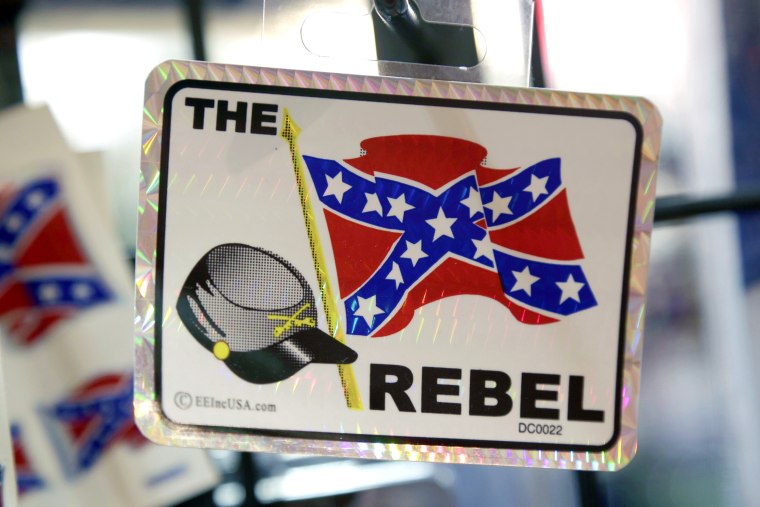 He said it would be up to park superintendents and store managers to decide what fits the description of having educational value.