/ Source: Associated Press
As the search continues for survivors of a deadly mudslide in Washington state, the first steps in helping those affected have already begun.
Gov. Jay Inslee has declared a state of emergency that could bring in long-term federal money beyond the assistance President Barack Obama ordered to supplement local rescue efforts. Inslee said that aid will include incident support and management teams and program specialists.
Here's where aid efforts stand:
FEDERAL AID: The Federal Highway Administration will also provide $1 million to cover some of the costs associated with clearing a local highway the mudslide blocked.
Before additional federal money can be released to the state or affected homeowners, Washington's Emergency Management Division must work with the communities and the Federal Emergency Management Agency to do a preliminary damage assessment. The outcome of that assessment will determine whether Inslee will make a formal request for federal aid. But because of the danger that remains in the slide area, it may be a few days before that assessment can begin, officials said.
RED CROSS: American Red Cross workers have been providing food and shelter to residents, families looking for loved ones and first responders affected by the slide.
The Red Cross is also taking donations. People can call 800-733-2767 to donate or text "RedCross" to 90999 and $10 will be charged to their phone bill.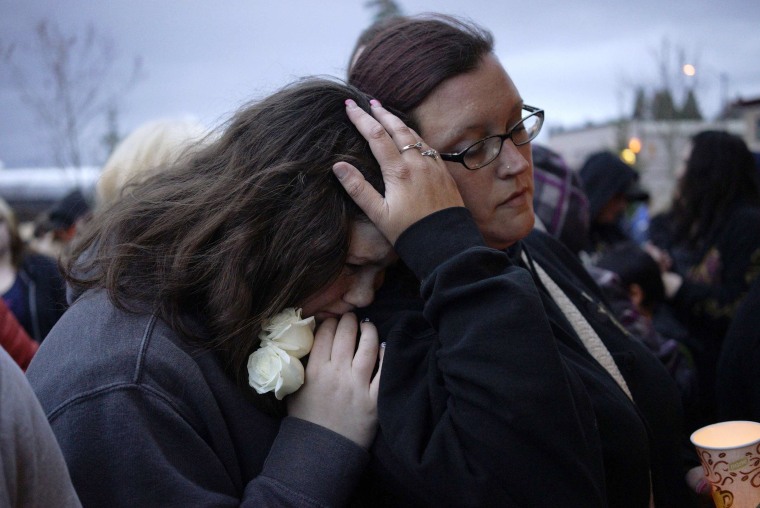 ADDITIONAL ASSISTANCE: The city of Arlington posted on its website that a disaster relief account for slide victims has been set up at the downtown Union Bank through Cascade Valley Hospital Health Foundation. Donations to that account can also be made online. Also, the Washington state Combined Fund Drive has launched a special campaign to help victims.
-- The Associated Press