Linda McPherson was a librarian for 30 years, filling her family's home outside Oso, Wash., with the books she loved.
Growing up, daughter Kate McPherson remembers her mother sitting by her side with the pages open as she read aloud.
"I had learning disabilities as a kid," Kate McPherson, 38, told NBC News. "Reading was very difficult, and she did a lot of work with me. She firmly believed in the importance of an education."
A few years ago, after hearing that former President George W. Bush and aide Karl Rove held a friendly wager to see who could read more books each year, Linda McPherson challenged her family to beat Bush's record of nearly 100.
"I'm over that 100!" Linda McPherson told her daughter last year.
McPherson, 69, died in Saturday morning's landslide in the Stillaguamish Valley as the home she shared with her 81-year-old husband, Gary "Mac" McPherson, slipped some 150 yards amid the torrent of mud and trees.
The couple had been reading the newspaper together as part of their regular weekend routine when the sludge rushed inside. Everything was lost. The books. The furniture the couple had built together. The home where Kate McPherson and her brother, Eric, grew up was wiped away.
Gary McPherson had one arm free, and was able to dig a hole so that rescue workers could find him. His wife of 46 years laid at his side. He later told his family that he called out her name, but she didn't respond.
Kate McPherson was choked with emotion as she remembered her mother's love for literature — and of life.
"She's an amazing person," she said Wednesday, "and she didn't deserve to go."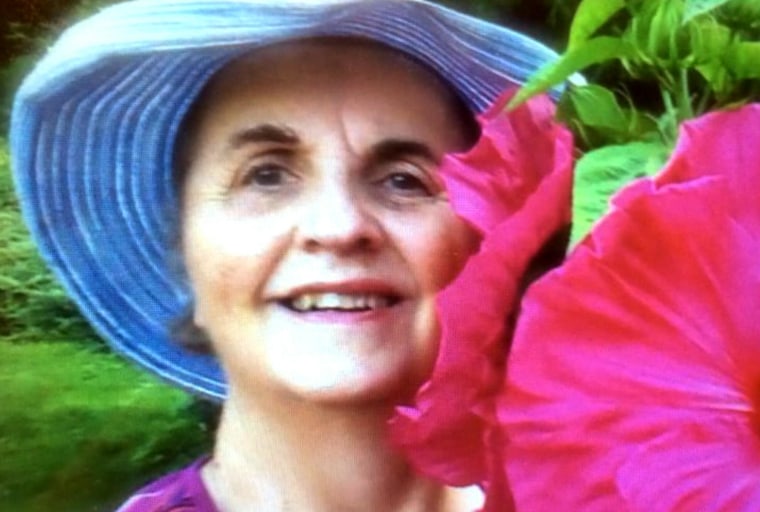 Linda McPherson retired about three years ago as a librarian in the nearby town of Darrington, and had served about 17 years on the Darrington School Board, including as president.
Kate McPherson, an elementary school special-education teacher, said her mom liked to drop off snacks to her students and even built a bookcase for the classroom.
"She's a very giving person," Kate McPherson said. "She hated to see people who had a need, and she always wanted to help them."
Her mom grew up in the Stillaguamish Valley, just "across the field" from where she would eventually build a small home with her husband and kids. On most days, Linda McPherson tended to her garden.
She was looking forward to a trip to Norway with an old friend, but her heart belonged to this rural community.
"She never wanted to leave," her daughter said.
— Erik Ortiz