The two American Ebola patients, medical missionaries Nancy Writebol and Dr. Kent Brantly, have walked out of Emory University Hospital in Atlanta infection-free.
They were the first human beings to receive an experimental drug called ZMapp. But they are not the first people to have recovered from Ebola, and good hospital care is likely more responsible for their recovery than any mysterious "serum," as the charities they work for termed it.
"They are the very first individuals to have ever receive this agent," Dr. Bruce Ribner, director of Emory's Infectious Disease Unit, told a news conference. "There is no prior experience with it, and frankly, we do not know whether it helped them, whether it made no difference, or even, theoretically, if it delayed their recovery."
Ebola has infected 2,500 people in West Africa and killed 1,350 of them. That's roughly a 50 percent fatality rate, but experts agree the true number of cases and deaths is not yet known because of the poor healthcare systems in the three affected countries and because many people hide when they get sick.
There's no specific cure for Ebola, but doctors with experience treating it say they have found that if people get early supportive care, including saline solution and fever reducers, they are far more likely to recover.
Ribner says three weeks of treating Writebol and Brantly have shown them something else: Just like with cholera, patients have severe diarrhea and they lose important chemicals called electrolytes. Replacing these minerals — notably potassium, magnesium and sodium — helps patients recover better, he said.
"The key to resolving Ebola virus infection was aggressive supportive care," he said. This level of care just isn't available in most parts of Liberia, Sierra Leone and Guinea, where clinics struggle to even provide clean water and beds for patients.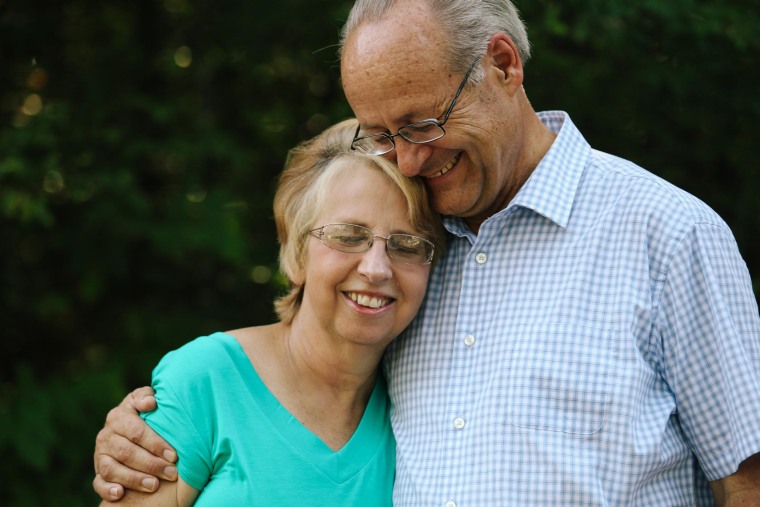 "We knew certainly we could do that at a better level than the facility that they were in in Liberia," Ribner added. The equivalent, he said, would be if "we took all of our patients in the intensive care unit here and sent them home and see how well they survived."
The World Health Organization, the relief group Doctors Without Borders and other experts in Africa have all called on rich nations to help poorer countries, especially those hit by Ebola in Africa, to develop their health systems so they can provide better care to patients.
Brantly, who walked out of an ambulance into Emory three weeks ago and Writebol, who remains weak, according to her husband David, both started out in better physical condition than the patients they were working to help.
"And clearly for any acutely ill patient, nutritional status is extremely important," Ribner said. "If you have somebody who's well-nourished and somebody who is poorly nourished and they suffer the same illness, infectious or otherwise, the person with better nutrition has better survival outlook."
So did the ZMapp do nothing to help? Liberian health officials say three doctors there who received the treatment were also showing "remarkable" signs of improvement.
The drug is a combination of three engineered immune system compounds called monoclonal antibodies. Antibodies recognize and neutralize invaders like viruses. "Monoclonal" antibodies are designed to recognize one specific invader — in this case, Ebola.
It's among several treatments being developed. Just this week, researchers announced promising results with a drug that stops the virus from replicating itself and spreading inside the body.
But even as they celebrated their success, developers noted that most drugs against viruses should work better if they are given quickly. Brantly and Writebol were treated days into their infections.
It takes viruses a few days to really replicate and spread, damaging cells and organs in the process, and once this damage goes too far, it can be impossible to reverse.
"You just reach a critical point where no drug on the planet is going to protect you because the virus has already done so much damage," says Dr. Thomas Geisbert of the University of Texas Medical Branch, who tests some of the drugs.
"You just reach a critical point where no drug on the planet is going to protect you because the virus has already done so much damage."
While still in Liberia, Brantly also received an infusion of blood from a patient of his who had recovered from infection. It's a treatment that should work in theory, providing another patient's antibodies that have been "educated" to find and fight Ebola, but Geisbert says there's not enough research to show whether it might actually help.
And, of course, many people spontaneously recover from infections. The immune system does often win on its own. That's why it takes a clinical trial to tell whether a drug is truly helping people to recover.
Dr. Jesse Goodman, a former top Food and Drug Administration official who is now at Georgetown University, notes that most drugs fail during experimental trials. "Furthermore, using unproven therapies during emergencies, without adequately evaluating their effectiveness, may result in misleading, even harmful conclusions," he writes in this week's issue of the New England Journal of Medicine.
And of you don't even know the true fatality rate in an outbreak, how can you know if a drug is helping patients survive? Even drugs that look very successful in animals often fail to help people.
"Less than 10 percent of candidate drugs make it from pre-clinical selection to commercial launch," says Dr. Annette Rid, of King's College London, who wrote a commentary in the medical journal the Lancet Thursday.
"Although promising in non-human primates, there is no reason to believe that the experimental Ebola interventions will be more successful. In other words, it is more likely than not that the interventions will not improve symptoms for patients, and might even weaken them as they battle a life-threatening disease. Experimental Ebola treatments or vaccines should only be deployed in clinical trials, and if trials are done, they must meet ethical principles for research."
Dr. Ezekiel Emanuel, a bioethicist at the University of Pennsylvania, says even though WHO supports the use of experimental drugs and vaccines to fight Ebola outbreaks, other medical support is far more important.
"Now that the global response to the Ebola outbreak is picking up, the international community needs more focus on strengthening of health systems and infrastructure and less on experimental treatments," said Emanuel, who co-wrote the commentary with Rid.