A search vessel has found wreckage from EgyptAir Flight MS804 — with only days to go before signal transmitters were expected to expire — the Egyptian committee investigating the crash said Wednesday.
Flight MS804, an Airbus A320, crashed into the Mediterranean Sea on May 19 with 66 people aboard.
A multinational team has been racing to find its remains before the batteries in location equipment run out of power, which authorities have said would happen sometime next week.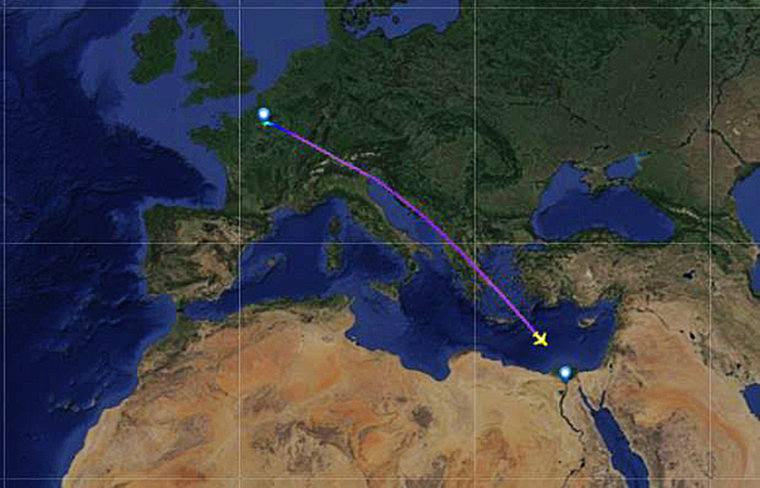 The John Lethbridge, a French research vessel equipped with an underwater robot, identified several locations of wreckage and has provided the Egyptian investigative committee with initial images, the Egyptian Aircraft Accident Investigation Committee said.
Investigators aboard the vessel will provide maps of the areas the wreckage is likely to be spread over, it said.
No other information was expected to be provided before Thursday, officials told NBC News.
Egyptian officials have said the plane disappeared off radar at a cruising altitude of about 37,000 feet while en route from Paris to Cairo. They said this week that they had received Egyptian military radar images confirming that it deviated from its planned course and turned a full circle before disappearing.