MAINZ, Germany — An eight-months pregnant woman and 16 children were among dozens of migrants freed from the back of a locked, windowless truck on a highway in Austria, police said.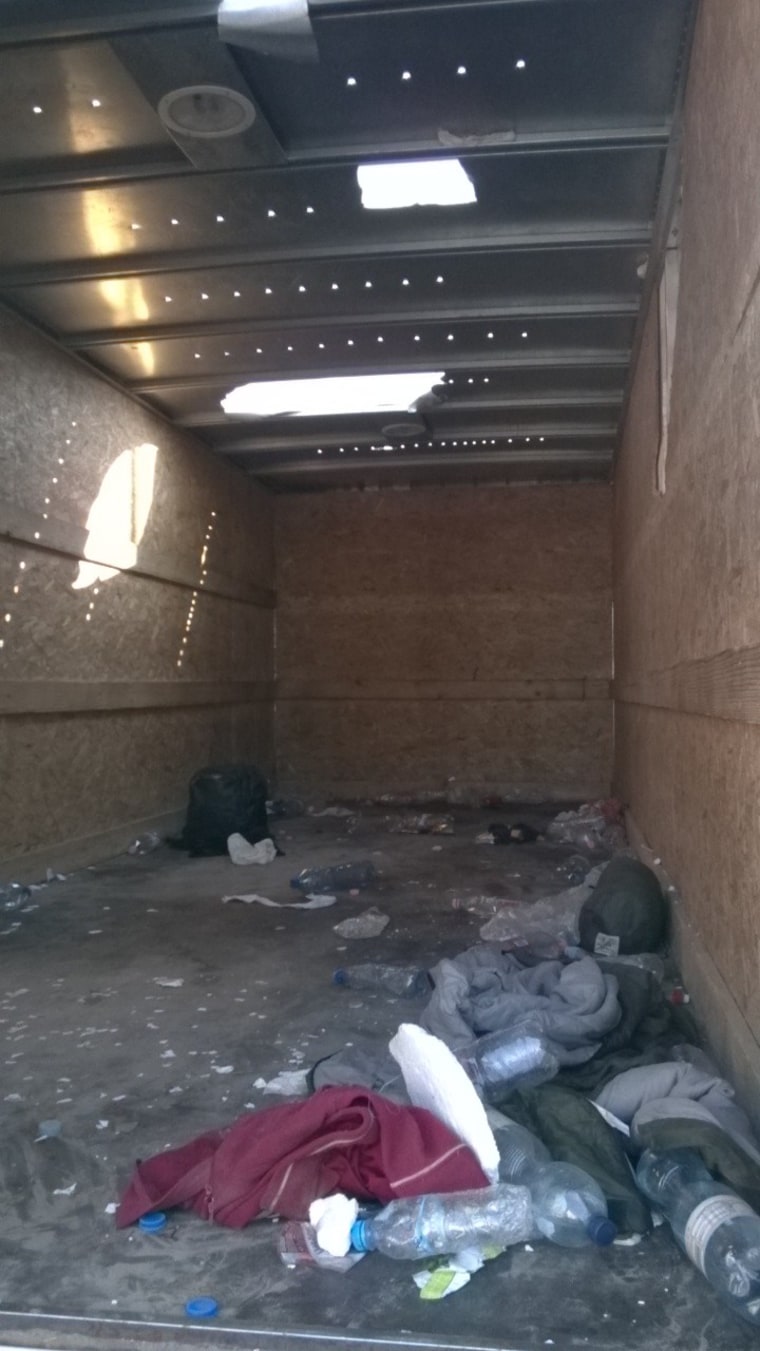 Officials said some of the 86 passengers had ripped holes in the stifling vehicle's roof with their bare hands to allow air and light into the cramped compartment.
They had been inside the Hungary-registered vehicle for more than 12 hours without a break while exterior temperatures reached 95 degrees.
The migrants were from Afghanistan, Iraq and Pakistan. The children were aged between 5 months and 16 years.
"The pregnant woman had already fainted and several men collapsed shortly after they were released from the truck," police spokesman Johann Baumschlager told NBC News.
It is the latest example of migrants risking their lives to enter Europe from central Asia and Africa. Record numbers have crossed land and sea borders already this year, leading to hundreds of deaths, according to rights groups.
Police stopped the vehicle on the A1 highway near St. Poelten on Saturday after they saw that it was overloaded. The driver fled the scene before officers could reach the truck and "remains on the run," police said.
A few hours later, officers stopped another vehicle packed with 38 migrants on the A4 highway. "Nearly every day, we stop these trafficking transports," Baumschlager said. "It is a miracle that no one has died yet."
Officials said most of the refugees hoped to travel to Germany or to Scandinavia, many of them aiming to meet relatives.
Two men from the first truck immediately requested asylum, six children — traveling on their own — were taken to care centers, while the others "were allowed to continue their journey," Baumschlager said.