A toddler whose body was photographed after washing up on a beach in Turkey was "a message from God to wake up the world" to the plight of Syrian refugees, his aunt said Monday.
Aylan Kurdi, 2, drowned when a boat carrying his family and other migrants capsized in rough seas while traveling from Turkey and Greece earlier this month. An image of Kurdi's body face down in the sand in the Turkish resort of Bodrum beach was met with shock around the world.
More than 3,000 people have died while crossing the Mediterranean Sea this year in search of a better lives in the West — including many fleeing the war in Syria.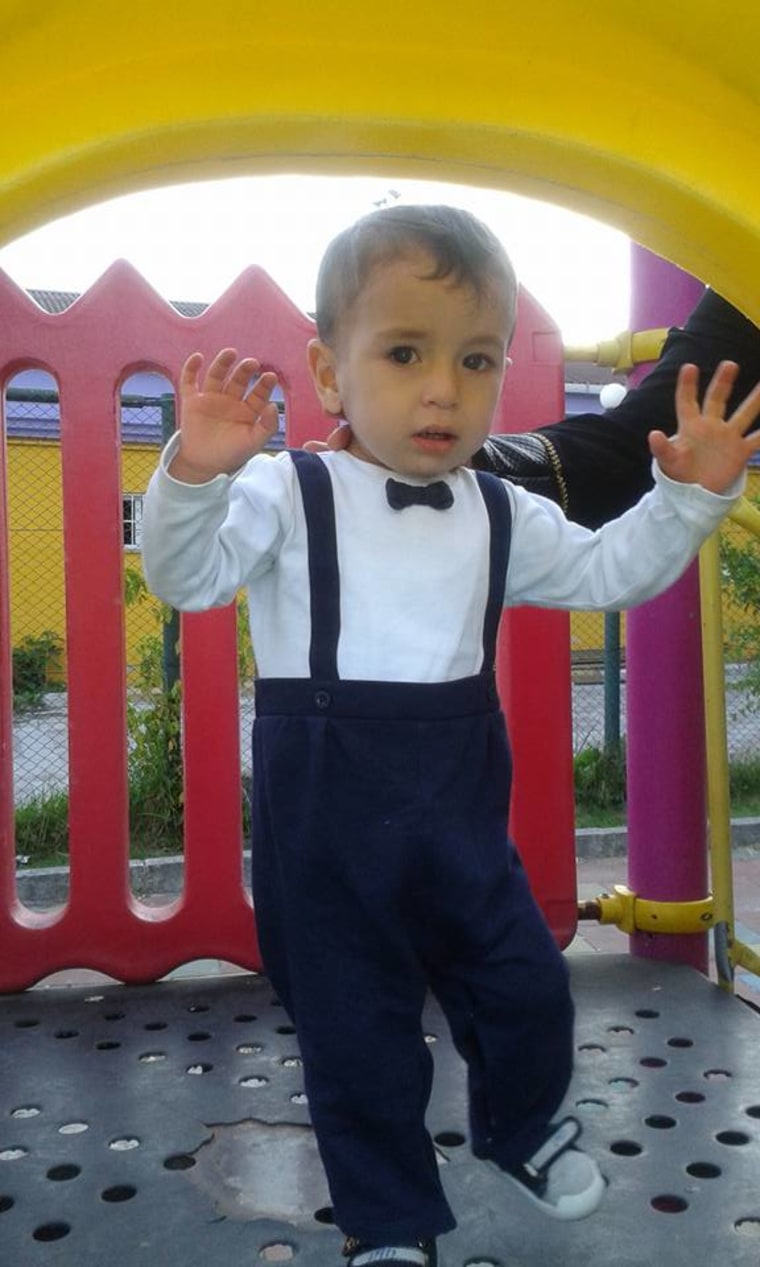 "Deeply from my heart, I feel this little Aylan was a message from God to wake up the world," Aylan's aunt Fatima Kurdi said in Brussels as European Union interior ministers gathered in the Belgian city to discuss the migration crisis. "I am the messenger here."
Europe's leaders remain bitterly divided over how to distribute refugees around the continent, with some countries refusing to accept quotas specified by Brussels.
Demonstrators mocked the European response to the influx of migrants. Activists dressed up as caricatures of European leaders, wearing masks and standing between a symbolic wall and a barbed-wire fence.
Handwritten slogans on the wall read "No Borders" and "No One Is Illegal."
"It's absolutely terrible. You cannot close the door for those desperate people. They flee the war," said Kurdi, who lives in Canada. "People … can and they should build a better, a longer table, not the higher fence."
Kurdi paid tribute to her nephew by signing the wall and leaving a message in both English and Arabic, reading: "Rest in peace."