MAINZ, Germany — Germany welcomed an unprecedented number of new arrivals from other countries last year, according to new figures.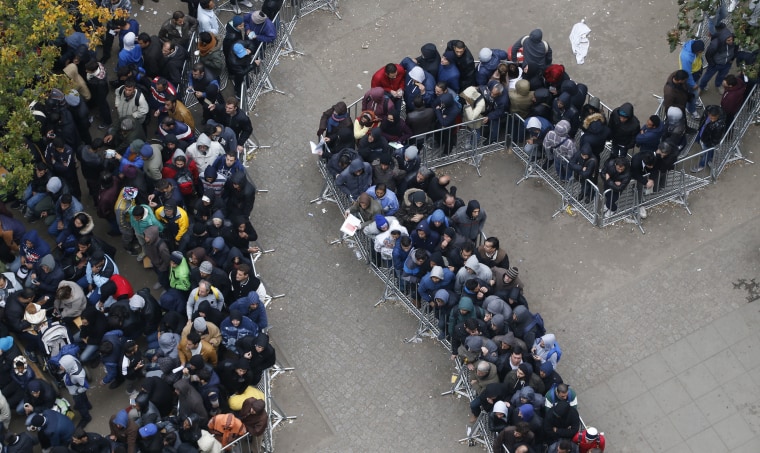 More than 2.1 million immigrants were registered, according to provisional results from the Federal Statistics Office. That represents a 46 percent year-on-year increase and is almost as many people who live in Houston, the fourth-largest city in the U.S.
As of the end of September, Germany 's population was around 81.8 million.
Earlier this year, officials estimated that more than 1.1 million asylum-seekers reached Germany during 2015. At times, more than 10,000 refugees and migrants arrived daily in the country.
Related: Germany's Open-Arms Refugee Policy Is Taking a Toll
"While we the status of individuals is not identified at registration offices, the citizenship of the migrants indicates that those seeking refuge had a large share in the increase," Martin Conrad from the Destatis agency told NBC News on Thursday.
The new statistics also showed that a total of 998,000 people departed from Germany in 2015, a 9 percent increase compared to the previous year.
Officials noted that the overall "balance of arrivals and departures across Germany's borders, is the highest in the history" of the country.