NICE, France — A 20-year-old University of California Berkeley student has been confirmed dead — the third American killed in the Bastille Day truck attack.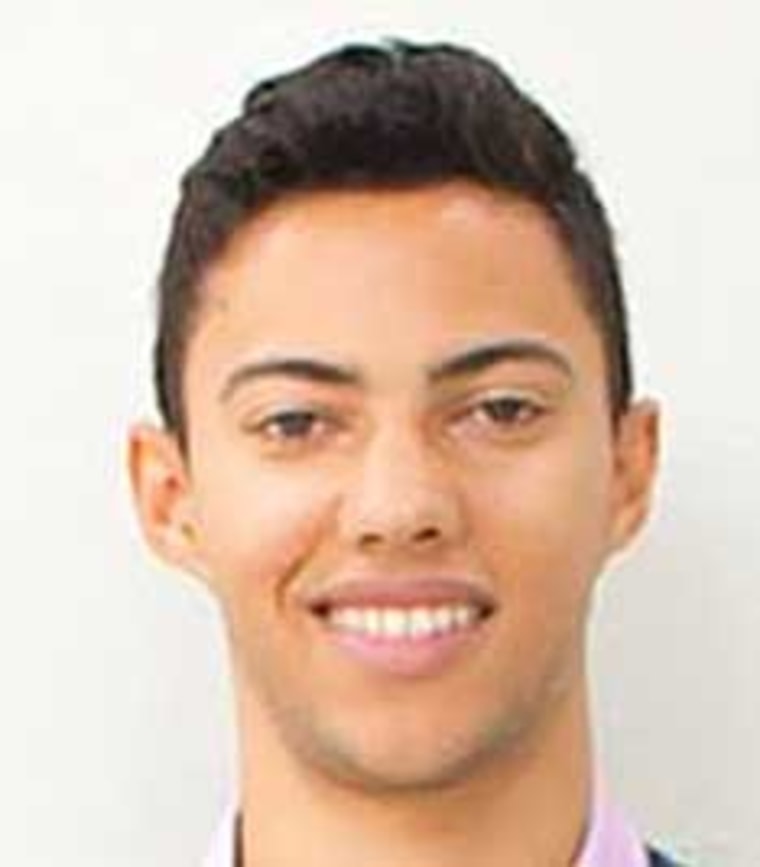 News of Nicolas Leslie's death just hours before France held an official moment of silence to honor the 84 killed and 200 injured in the attack.
A sea of people gathered on the Nice promenade to pay tribute, standing in silence before breaking out into the national anthem.
Leslie — who was in Nice as part of Cal's Study Abroad program — had been accounted for since a deranged driver plowed a truck into a crowd watching fireworks on Thursday night.
Only 71 of the 84 people killed in the attack had been formally identified as of Monday afternoon, French officials said.
Posters with Leslie's picture had been plastered along the beach and Nice promenade amid the ongoing search, taped up amidst growing memorials to the victims.
His university said Sunday night that confirmation of Leslie's death had been relayed to campus officials by the FBI.
"This is tragic, devastating news," UC Berkeley Chancellor Nicholas Dirks said in a statement. "All of us in the UC Berkeley family — both here on campus, and around the world — are heartbroken to learn that another promising young student has been lost to senseless violence. I join Nick's parents, friends and the entire campus community in condemning this horrific attack, and in mourning the loss of one of our own."
French officials have said the attack was carried out by a recently-radicalized Tunisian man, Mohamed Lahouaiej Bouhlel.
Bouhlel scouted out the Promenade des Anglais twice before the attack — on July 12 and 13, according to the Paris prosecutor's office.
The government has drawn intense criticism for failing to thwart the Nice attack, the third major attack to hit France in just over 18 months.
French President Francois Hollande — who has ordered reservists called up and security measures intensified in wake of the attack — chaired another meeting of the defense council on Monday.
UC Berkeley said that three of its student also were among the injured in Nice. Vladyslav Kostiuk, a 23-year-old senior computer science major, suffered a broken leg, and Diane Huang, 20, a senior majoring in environmental economics and policy, sustained a broken foot.
The Berkeley community was already in mourning following an attack at a restaurant in Bangladesh, on July 2, in which 18-year-old Berkeley sophomore Tarishi Jain was among 20 foreigners killed.
A father and son from Texas were also killed in the attack in Nice.
U.S. Ambassador Jane Hartley said the families of the Americans killed were "devastated."
"As you can imagine, it's a terrible, terrible thing," she told NBC News.
Hartley said she understands the shock — and anger — brought on by the attack but called for unity in wake of the tragedy.
"I think the world has to come together now," Hartley told NBC News. "I think that every mother and grandmother out there should look at this terrorist attack and say, it could have been my child or it could have been my grandchildren, and we have to stop it."