NEW YORK — The Manhattan district attorney has closed the well-publicized investigation of the handling of the $300 million fortune of reclusive heiress Huguette Clark — without charging anyone with a crime.
The news provides a note of vindication for Clark's attorney and accountant, who fell under suspicion after managing the finances of the copper heiress while she lived for two decades in a simple hospital room in New York City. Documents and testimony backed up the men's story: They were carrying out her wishes, not controlling her but doing as she directed, selling off her property to raise cash to fuel her relentless generosity to friends and strangers.
Even as she reached 104 years old, Clark remained lucid and competent, according to testimony of witnesses in the legal battle over Clark's last will and testament — including independent witnesses who received no gifts from her. Transcripts of all the depositions in the estate fight, from more than 50 witnesses, were examined by NBC News.
The assistant district attorney in the criminal investigation, Elizabeth "Liz" Loewy, visited Clark three times at Beth Israel Medical Center, finding no signs of delirium or confusion. Loewy held the hand of the 104-year-old patient in the summer of 2010, conversing with Clark in French and English. Although Clark then was nearly blind, Loewy found that Clark could understand her, and could speak clearly enough to communicate her answers.
As chief of the Elder Abuse Unit of the DA's office, Loewy had successfully prosecuted the son and attorney of heiress Brooke Astor in 2009 on charges of forgery and grand larceny from Astor's accounts. In 2010 Loewy turned her attention to the affairs of Huguette Clark, a recluse who had nearly three times as much money as the socialite Astor. The DA's office set aside a room for two detectives and a forensic accountant to examine Clark's financial records.
Documents and testimony showed that when Clark's best Stradivarius violin was sold for $6 million, and when a Renoir painting was auctioned for $23 million, the heiress not only authorized the sales but complained that the prices should have been higher. The millions of dollars in extravagant gifts made from her accounts were either written in her own steady handwriting in the checkbook that she kept in the bedside table in her hospital room, or were paid out by her attorney and accountant with her written authorization. And the documents and testimony showed that Clark was not kept away from her distant relatives, but made her own decisions about whom to speak with in person or by phone.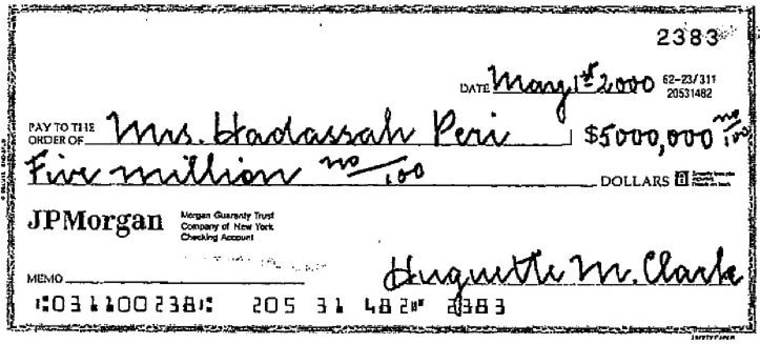 Investigations can begin in the headlines but end in silence. The Clark case's conclusion was revealed in an offhand fashion, in a reply to a public records request filed by NBC News. In denying NBC's request for records of the Clark investigation, the office of District Attorney Cyrus R. Vance Jr. cited New York criminal law, which seals records of closed investigations. Vance's public records officer, Sarah Hines, wrote that "the investigation from which you are seeking material was closed without the filing of criminal charges." In its letter sent last week, the district attorney's office did not say when the investigation ended, and a spokeswoman for the office declined to answer questions.
Attorneys for the two men reacted with satisfaction.
Robert J. Anello, who represented Clark's attorney, Wallace "Wally" Bock, 82, said, "Wally Bock always acted in the interest of Mrs. Clark and is gratified that this matter has been successfully concluded."
Robert A. Giacovas, an attorney for Clark's accountant and health care proxy, Irving "Irv" Kamsler, 67, said, "After decades of service to Mrs. Clark on a personal and professional level, Mr. Kamsler is gratified to hear that the criminal investigation is closed."
"Cute as pie"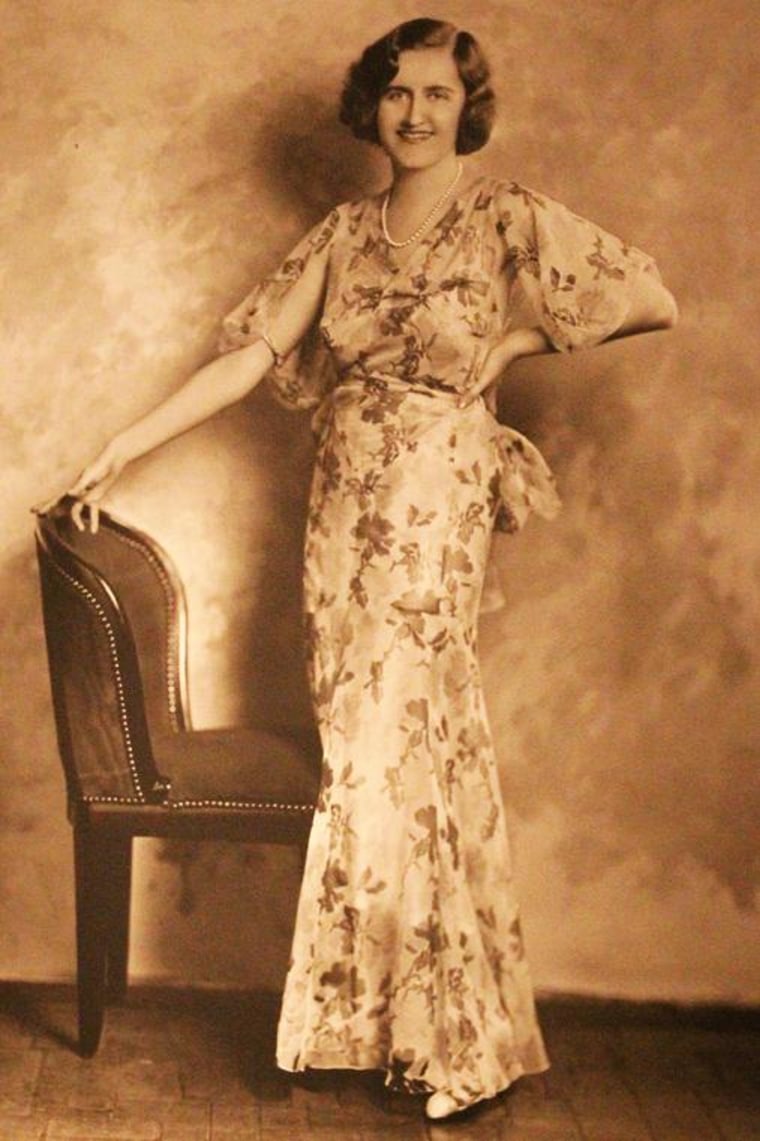 Huguette (pronounced "oo-GET") Marcelle Clark was the youngest child of Sen. William Andrews Clark (1839-1925), one of the copper kings of Montana, a railroad builder, founder of Las Vegas, and one of the richest men of the Gilded Age. His daughter, born in Paris in 1906 while her father was in the Senate battling Teddy Roosevelt's environmental reforms, died during the Obama administration in 2011, two weeks short of her 105th birthday.
The investigation was launched in 2010 after a series of reports by NBC News about the heiress whose fabulous properties sat unoccupied in New York, Connecticut and California. Her private-duty nurse had received $31 million in gifts. Clark had signed two wills, one that by default left most of her property to her distant relatives, and then six weeks later a second will cutting out the family entirely. The attorney and accountant, who were named in the second will as beneficiaries of $500,000 each, or about one-third of one percent of her estate, had inherited part of the property of another elderly client, who was the attorney's colleague and the accountant's friend. (No allegations of misconduct were made in that case.) And the accountant was a registered sex offender, after pleading guilty to a felony charge of attempting to disseminate indecent material to minors.
"The whole story is utterly mysterious but equally frightening," one of Huguette's bankers confided in 2010. "Poor Miss Clark sounds like one in a long list of rich, isolated old ladies taken advantage of by supposedly trustworthy advisers."
But what had seemed suspicious from the outside — a woman who had made herself vulnerable to elder abuse by secluding herself from the world — turned out to be more nuanced. Documents and testimony in the estate contest revealed a shy but strong-willed woman of unusual generosity. Huguette Clark was an artist, a painter and doll collector. Skittish around strangers, she engaged regularly with a circle of friends through letters and phone calls. Clark's generosity had made her cash poor even while she had a net worth of more than $300 million. Documents and testimony showed that Clark had been selling property to give large gifts — $10 million to her best friend, a series of $5 million checks to her nurse, even $25,000 to the hospital workers who fixed her television and brought her glasses of warm milk in the morning.
A neurologist visited Clark in 2005, six months after she signed her last will cutting off her distant relatives from her father's first marriage. The 99-year-old heiress was alert and cheerful, neurologically normal in every way, according to Clark's medical records.
"She seemed cute as pie," Dr. Louise Klebanoff testified, "perfectly content." The patient gave the doctor a tour of the Japanese model houses that she designed, showed the doctor her family photo albums, and told of the house where she grew up, the largest in New York, with 121 rooms for a family of four.
"We didn't get on the Titanic"
Dr. Klebanoff's testimony in a pre-trial deposition is described in the biography "Empty Mansions," written by this reporter and a Clark cousin, Paul Clark Newell Jr., who was not involved in the estate battle. Newell's telephone conversations over nine years with Clark, including many that were tape-recorded, show her to be refined and cheerful, with a clear memory for events nearly a century earlier.
She described the time in 1912 when she and her family had tickets on the return trip of the maiden voyage of the RMS Titanic, a trip they weren't able to take.
"We didn't get on the Titanic," Clark explained matter-of-factly. "We were supposed to go. It was never able to get to New York, because it sank before it got here. So we took another boat. Yes, I think it was the George Washington."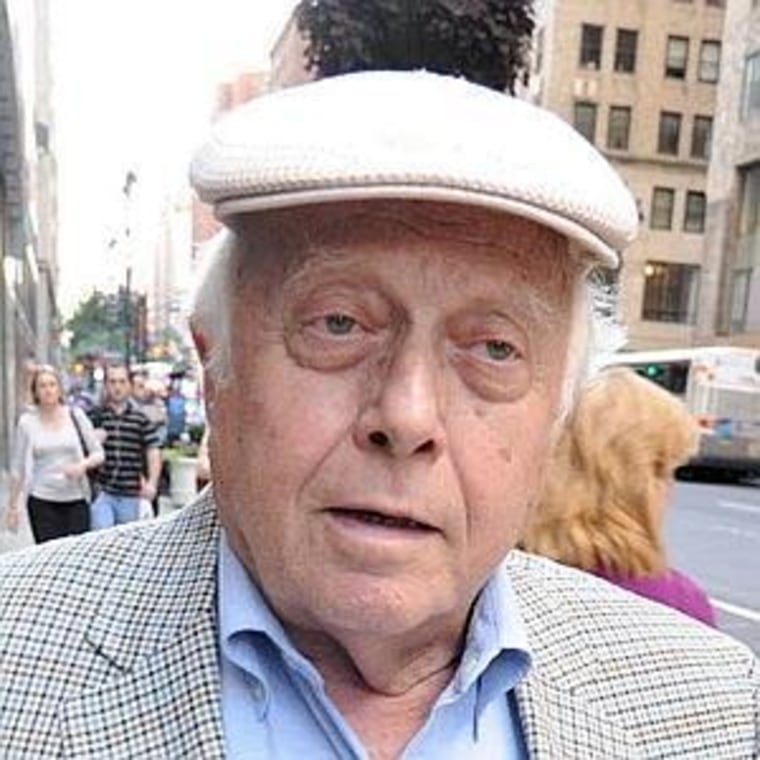 Attorney, accountant lose out on millions
Bock and Kamsler may not be in line for any awards for attorney and accountant of the year. They didn't file gift tax returns for Clark for seven years, allowing millions in penalties and interest to pile up. Testimony showed that the will-signing ceremony was clumsy: It was not videotaped, leaving no record that Clark knew the details of the will that she signed, an important consideration particularly with the attorney and accountant named as beneficiaries.
Documents also showed that the attorney solicited from his client a gift that benefitted his family's community. The gift of $1.85 million went for security technology for a settlement in the West Bank where Bock's daughter lived with her family. As with the other gifts, it was authorized by Clark in writing.
Clark gave the accountant, Kamsler, gifts of $435,000 through the years, usually about $50,000 per year, just as she gave checks of $20,000 to $60,000 to many of her friends and employees each Christmas time. Bock received only one holiday gift of $60,000, again authorized by Clark in writing. (He gave 80 percent of the gift to his law firm, as required in his partnership agreement, records show.) These gifts were on top of her payments to Bock's firm of at least $11,000 to $17,000 in a monthly retainer, and accounting fees to Kamsler that reached $7,000 per month.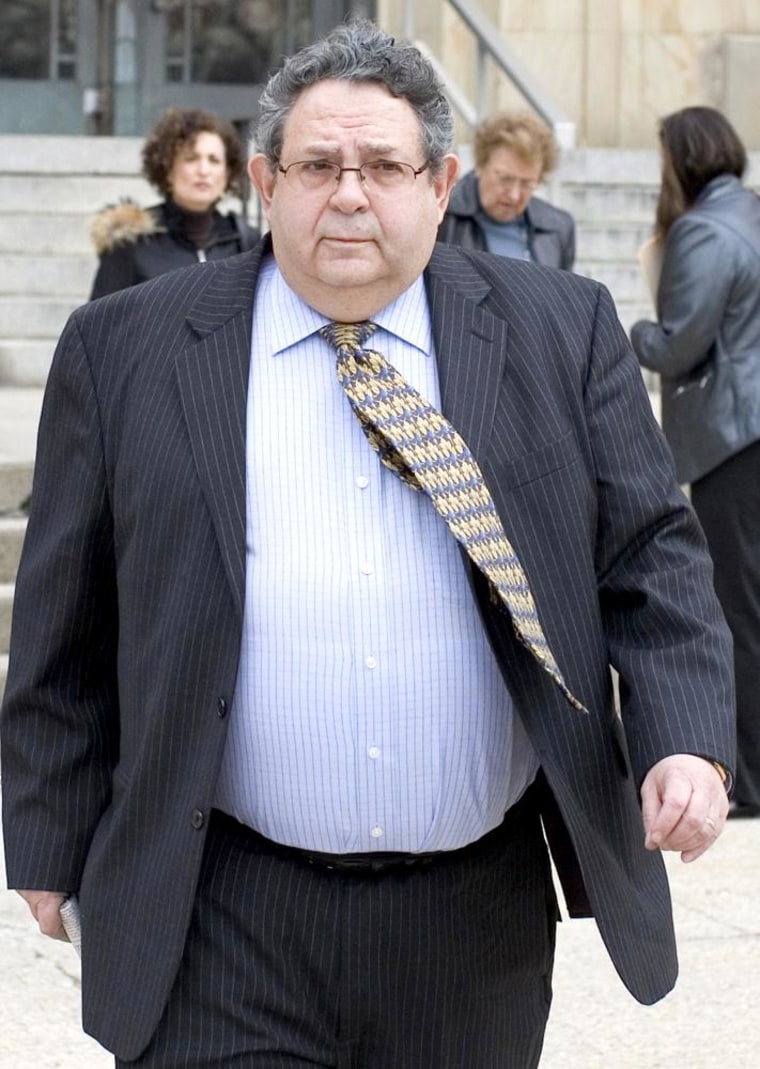 The attorney and accountant have already lost out on three ways they would have benefitted from Huguette Clark's last will and testament: They would have received about $3 million each as executors of her $300 million estate; they could have collected more fees as trustees of her charitable foundation; and they were in the will for $500,000 each. The settlement of the Clark estate last September, after her relatives claimed that she had been incompetent and defrauded, erased all three benefits.
In exchange, the settlement disposed of all legal claims against Bock and Kamsler. The public administrator of New York County, an official appointed by a judge to administer the estate, had filed claims of malpractice and attempted to recover payments made to both men. In the settlement, those claims were dismissed. The insurance company for Bock's law firm (Collier, Halpern, Newberg, Nolletti & Bock) paid $1 million to Clark's relatives, who also received $34.5 million in the settlement. (Read details of the settlement.) The largest beneficiary of the settlement is a new foundation for the arts, at her home in Santa Barbara, Calif. Some of the money for that foundation will be raised by sales in May and June of the Clark art collection, which is on view at Christie's auction house in New York. (See highlights of the art collection.)
The taint from an investigation can live on in insidious ways. One example: Photos of attorney Wally Bock are in the archive of Corbis, the worldwide photo agency. (See the photos.) The captions say he is being "investigated for allegedly embezzling money." The keywords assigned to the pictures, which bring up the photos for anyone searching for stock images, include "crime, larceny, nasty..."
Bill Dedman, an investigative reporter for NBC News, is the co-author of the bestselling book "Empty Mansions: The Mysterious Life of Huguette Clark and the Spending of a Great American Fortune." The co-author is Paul Clark Newell Jr., Huguette Clark's cousin, who was not involved in the legal contest for her estate.