U.S. officials are eager to question an alleged American ISIS fighter captured in Iraq on Monday because he could be a treasure trove of intelligence about how the Islamic State really works, current and former U.S. counterterrorism officials told NBC News.
"He would be an intelligence gold mine," said Seamus Hughes, a former U.S. National Counterterrorism Center official, who described Mohamad Jamal Khweis as the first American fighting with ISIS believed to have surrendered in the field.
"He could provide a window into the ISIS command structure," said Hughes, who is now a deputy director of the Program on Extremism at George Washington University. "Who does he report to? What does his daily routine look like? And the most important thing – how did he get there?"
Current and former U.S. counterterrorism officials said Khweis could provide key operational details of how Western recruits have managed to link up with ISIS recently despite a massive — and largely successful — effort by the U.S., Turkey and other countries to seal the borders leading into Syria and Iraq.
And they hope Khweis can answer another critical question: What are these Western recruits, particularly Americans, doing for ISIS when they get there?
Documents leaked last week by a disillusioned former ISIS member seem to show that Western recruits are asked whether they're interested in fighting or becoming suicide attackers. The documents contain information on thousands of purported ISIS members, including some Americans.
Khweis, a 26-year-old U.S. citizen from Alexandria, Virginia, was captured by Kurdish Peshmerga military forces near Sinjar on Monday as he tried to enter the Kurdistan Region of Iraq from the ISIS stronghold of Mosul.
On Wednesday, the Kurdistan Region Security Council said Khweis had traveled through Turkey to Syria in December 2015 accompanied by a young Iraqi woman.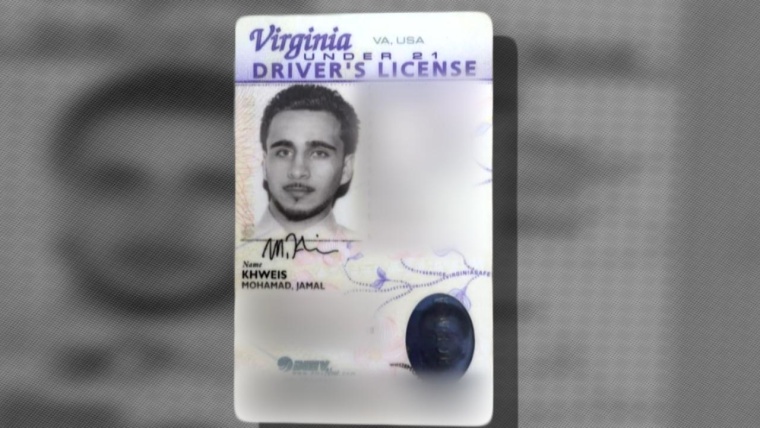 "He arrived in Iraq in late January and later fled, he claims, to return home," the council said. "His journey from the United States included stopovers in a number of European countries." The council stopped short of saying Khweis was fleeing from ISIS.
The council said it was "in dialogue with our U.S. counterparts and authorities" about Khweis and that he was still in Kurdistan and being questioned by "relevant security authorities."
It was not clear whether those authorities included U.S. intelligence and law enforcement officials, who are seeking access to Khweis.
The U.S. Justice Department had no immediate comment on whether it plans to prosecute Khweis, as it has at least four other Americans who allegedly joined ISIS overseas.
So far, Khweis has not been linked to any jihadist websites, chat rooms or other ISIS-related social media, according to Alex Kassirer, a counterterrorism analyst at the Flashpoint threat intelligence firm. She cautioned that Khweis could have operated under another name, or jihadi alias.
More than two dozen other Americans have been confirmed as going to Syria to join ISIS, and officials speculate that the actual number may be far larger. At least eight have been killed.
How Khweis made it past the anti-ISIS dragnet, and who helped him, is of particular interest, Hughes said. "They've done a good job of locking down the borders so you have to be very creative in getting there and need to know somebody. So it's very unlikely he just kind of showed up and met recruiters."
Khweis can also shed light on how ISIS uses American fighters, and possibly on whether some are groomed for attacks in their home countries. Some Americans fighting for ISIS have served as low-level grunts while British counterparts played more strategic roles.
"Was he placed with other foreign fighters?" Hughes asked. "Do they just throw them into the front lines? Or do they place special importance on Americans?"