Six residents of the United States were indicted Friday on terrorism charges involving the Islamist terror group ISIS, federal prosecutors said.
Federal prosecutors accuse the group of sending firearms accessories and military equipment to aid Bosnian native Abdullah Ramo Pazara, who left St. Louis to join ISIS in Syria in May 2013, authorities say. "We are operating under the assumption that Pazara was killed in 2014," a U.S. official said Friday.
Prosecutors say Pazara communicated through Facebook and other social media with the six people charged. Three are from St. Louis County, Missouri: Ramiz Zijad Hodzic, 40; his wife, Sedina Unkic Hodzic, 35; and Armin Harcevic, 37. The others charged were Nihad Rosic, 26, of Utica, New York; Mediha Medy Salkicevic, 34, of Schiller Park, Illinois; and Jasminka Ramic, 42, of Rockford, Illinois.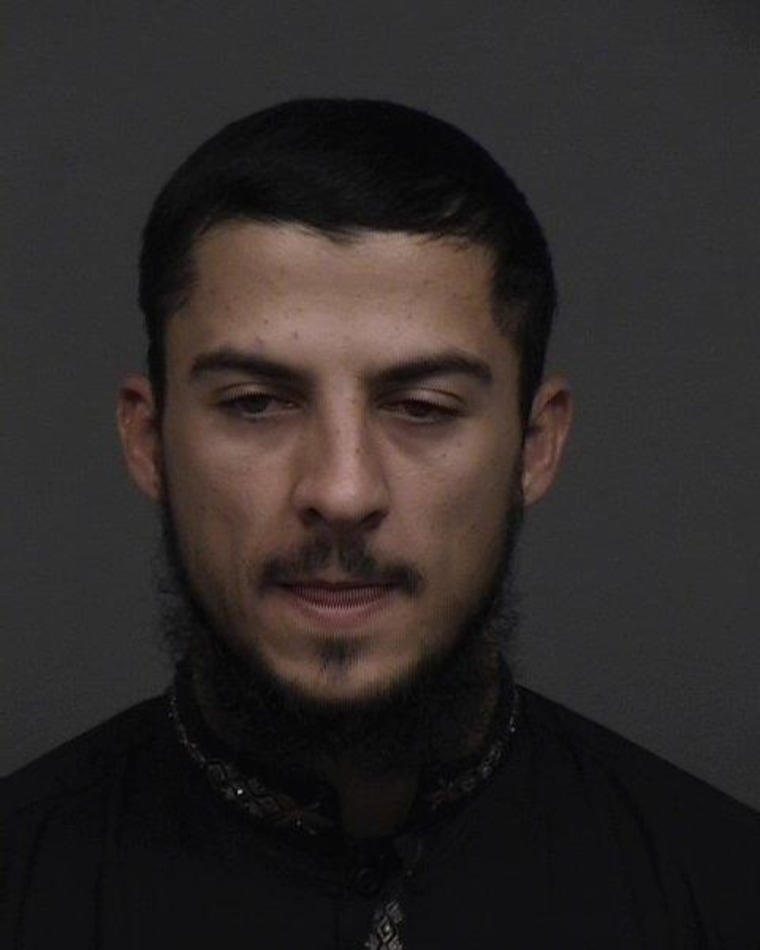 The group sent firearms accessories, camouflage clothing, military boots, rifle scopes and surplus military equipment to help Pazara, the Justice Department said. The goods were shipped through the U.S. mail to Turkey and transferred to Syria. They're also accused of sending money through Western Union and Pay Pal.
All six are natives of Bosnia who immigrated to the United States and are either naturalized citizens or have refugee or legal resident status.
Authorities say five of those charged have been arrested but the sixth is overseas. They declined to say late Friday which of the six was still at large.
The charges also allege that the New York man, Rosic, attempted to travel to Syria.
If convicted, the defendants could see up to 15 years in prison and up to a $250,000 fine for conspiring to provide material support and providing material support to terrorists. Hodzic and Rosic, who were additionally charged with conspiring to kill and maim people in a foreign country, could be sentenced to up to life in prison if found guilty.
The case was being investigated by St. Louis FBI's Joint Terrorism Task Force, Homeland Security, Immigration and Customs Enforcement and other law enforcement agencies. "This case underscores the clear need for continued vigilance in rooting out those who seek to join or aid terrorist groups that threaten our national security," FBI Special Agent in Charge William Woods said in a statement.