The Iraqi air force bombed ISIS targets in Syria on Friday, the first time the government of Haidar al-Abadi has admitted to targeting the extremist group beyond its own borders.
"We have decided to follow terrorists anywhere who are trying to kill our people," U.S.-backed al-Abadi said in a statement issued by his office.
The F16 airstrikes on the towns of Boukamal and Husseibah and were in response to two attacks, on Feb. 15 and 16, that killed dozens in Baghdad.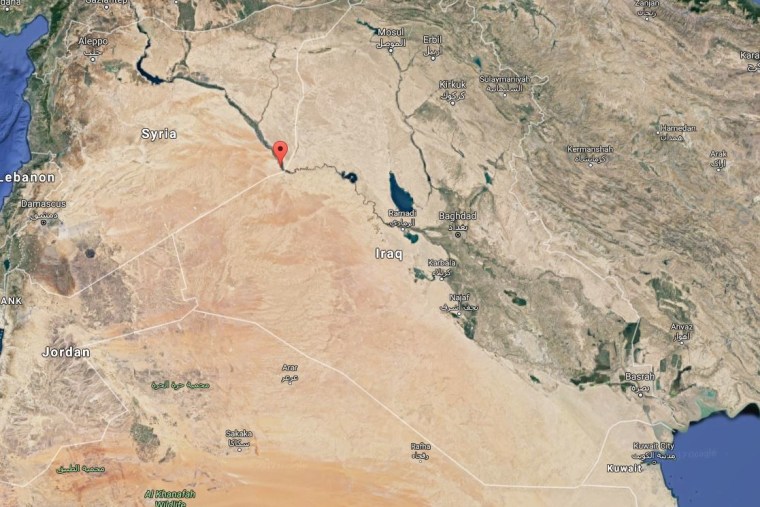 The Iraqi Air Force targeted ISIS positions in Syria "for the first time," Iraq's military announced via a written statement. "Iraqi Intelligence was able to chase those terrorists who were behind the latest terrorist attacks in Baghdad."
Iraq has been fighting ISIS since 2014 when it stormed and conquered swaths of the country as well as neighboring Syria. In the past year, Iraq — backed by the U.S. — has forced the extremists out of much of the country's territory. And since October, the military and allied militias have been marching on Mosul, Iraq's second-largest city and one of ISIS' last strongholds.
The U.S.-led coalition and Russia also carry out airstrikes against ISIS in Syria, where the government of Bashar al-Assad is locked in a brutal civil war with mainly Sunni Muslim rebels trying to unseat his regime.
Iraqi officials did not say whether the mission was carried in coordination with the government of Bashar al-Assad, which the U.S. opposes.