An Army National Guard soldier and his cousin have been charged with hatching a plan to fight for ISIS in the Middle East — and kill dozens at a U.S. military installation — in the latest case of Americans offering to assist the terror group.
The soldier, Hasan Edmonds, 22, was taken into custody at Chicago's Midway Airport on Wednesday before boarding a flight to Cairo, and Jonas Edmonds, 29, was arrested at home in Aurora, Illinois, officials said.
The alleged plan was for the younger Edmonds to go overseas and fight with ISIS while his cousin would attack a U.S. military installation in northern Illinois where he had trained, using his uniforms.
The two men said they anticipated a "body count" of up to 120 using AK-47s and grenades, according to the criminal complaint.
"The State has been established and it is our duty to heed the call," Hasan Edmonds wrote in a January message to an undercover agent he met through Facebook, according to court papers.
"I am already in the American kafir [infidel] army...and now I wish only to serve in the army of Allah alongside my true brothers."
In another message, he allegedly told the agent he also was willing to come back and attack the U.S.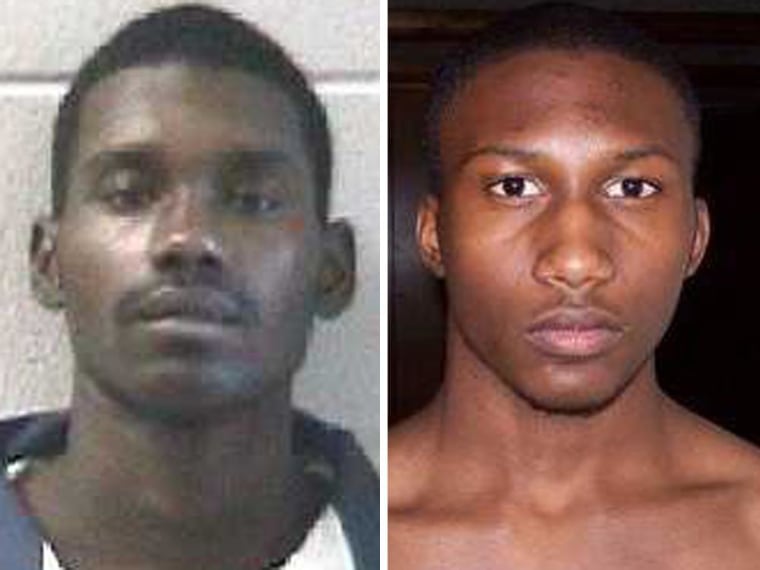 "I pray to just one time step foot in the land of the Law of the Quran but I am content to fight and die here in the cause of Allah whenever the target is set and the order is given," he wrote.
In an apparent reference to the attack on the Charlie Hebdo offices in France days earlier, Hasan Edmonds wrote that he and his cousin "would love to do something like the brother in Paris did. Hit here and then go to dawlah inshaAllah. We'll fight wherever need be."
The two men were charged with conspiring to provide material support to a foreign terrorist organization, which carries a maximum penalty of 15 years in prison and a $250,000 fine. Their lawyers did not comment after an initial appearance in federal court on Thursday afternoon.
A relative reached by phone said the family did not wish to make a statement.
Their arrests brings to 25 the number of Americans accused of offering material support to ISIS, according to the Center on National Security at Fordham Law School.
Karen Greenberg, the center's director, said that the allegations, if true, "are adding another piece to the ISIS recruit narrative.
"In the past, the narrative has been dominated by a desire to migrate, including a willingness to give up one's passport and an expressed wish to live in the caliphate," Greenberg said.
"Now, we're seeing a new dimension with this indictment, an alleged desire to conduct acts of violence in the U.S."
Greenberg said the two dozen Americans who have allegedly tried to help ISIS include some who have either joined or attempted to join U.S. military organizations.
A week ago, a former U.S. Air Force mechanic was charged with attempting to go to Syria to join ISIS. An indictment out of Brooklyn said Tairod Nathan Webster Pugh flew from Egypt to Turkey on Jan. 10, intending to cross the border into Syria and wage violent jihad.