For the residents of the Southern California college town terrorized Friday by a shooting rampage, the violence was likely an unwelcome reminder of an eerily similar massacre from more than a decade ago.
And even the emerging profile of the suspect, identified by a family attorney and authorities as 22-year-old Elliot Rodger, has chilling parallels to that of the perpetrator of the Feb. 23, 2001, spree — from his Hollywood parentage to his apparent struggles with women.
David Attias, a freshman at the University of California, Santa Barbara, mowed down and killed four people near the university with his 1991 Saab on that terrifying night. Witnesses later testified that Attias then got out of the car and shouted: "I am the Angel of Death."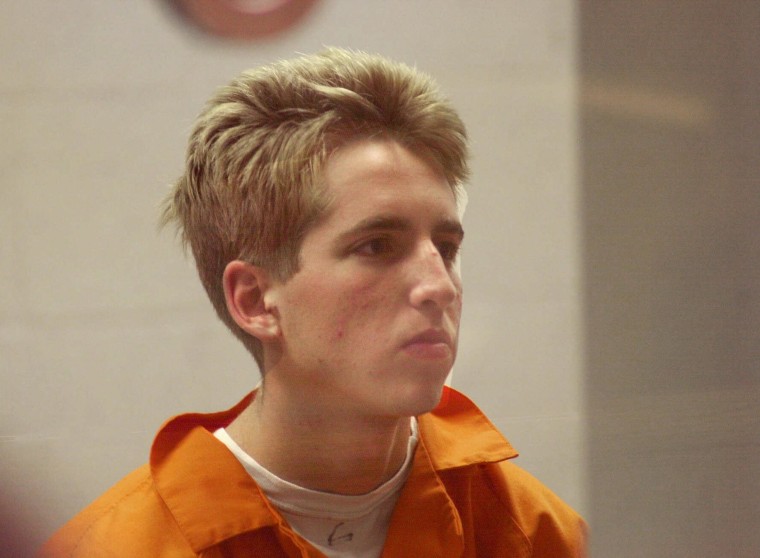 He was sentenced to 60 years at a mental institution after being found guilty of four counts of second-degree murder.
Attias is the son of veteran television director Daniel Attias, whose credits include "Entourage," "The Sopranos" and other high-profile shows.
Rodger, the suspect in Friday's shooting spree, is the son of Peter Rodger, an assistant director on the blockbuster Hollywood movie "The Hunger Games."
Both young men apparently struggled with dating and romance. Attias set off on the vehicular assault after being spurned by a woman.
In a series of disturbing videos uploaded to YouTube, Rodger, a student at Santa Barbara City College, vents that his college years had been agonizing because he was ignored by women.
"I'm 22 years old, and I'm still a virgin. I've never even kissed a girl," Rodger says. "College is the time when everyone experiences those things such as sex and fun and pleasure. But in those years, I've had to rot in loneliness. It's not fair."
Investigators have not yet determined a motive for the rampage Friday, which killed seven people — including Rodger — and injured 13 others.