Tommy Lynn Sells, a convicted serial killer, was executed in Texas Thursday after the Supreme Court rejected his last-minute appeal.
The Supreme Court denied the petition about an hour before the scheduled execution.
Sells is the first inmate put to death by lethal injection with a dose of pentobarbital purchased by Texas authorities to replenish an expired supply. He was executed in Huntsville.
The state refused to say where it obtained the deadly dose of pentobarbital.
Sells, 49, was convicted of murdering 13-year-old Kaylene Harris, the daughter of an acquaintance, in 1999.
Armed with a butcher knife, he tried to molest the sleeping Kaylene and then stabbed her 16 times — slitting her throat several times — when she tried to escape. He then slit the throat of a friend who was sleeping in the top bunk before fleeing. She survived.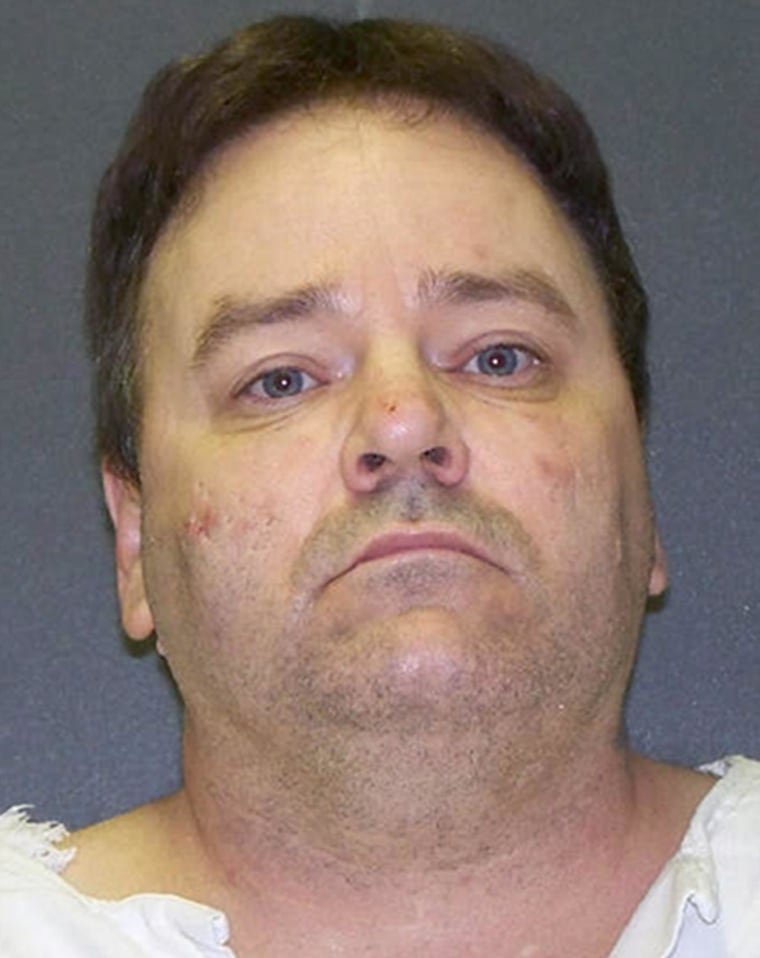 Sells subsequently claimed to have committed as many as 70 murders during two decades as a drifter, though authorities have not corroborated those claims.
Sells made no last statement, Texas officials said.
He was pronounced dead at 6:27 p.m. local time (7:27 p.m. ET), about 13 minutes after the pentobarbital was injected.
Among the witnesses to his execution were two of Sells' friends and his spiritual adviser, according to San Antonio Express-News reporter Drew Joseph.
Sells closed his eyes as the drug was administered at 6:14 p.m.
According to The Associated Press, as the drug made its way through the inmate's bloodstream, Sells took a few breaths, before his eyes closed and he began to snore. He stopped moving after less than a minute.
Kaylene Harris' father, who witnessed the execution, told the AP the injection was "way more gentle than what he gave out."
"What a great day!" Terry Harris said.
—Tracy Connor and Becky Bratu