The American woman who survived last week's terror attack outside of Britain's Parliament is on the mend and "getting stronger every day," according to her family, which shared photos of her recovery.
Utah couple Melissa and Kurt Cochran were celebrating their 25th wedding anniversary in London when an SUV plowed into a crowd on Westminster Bridge, before crashing into the House of Commons, where the driver fatally stabbed a constable.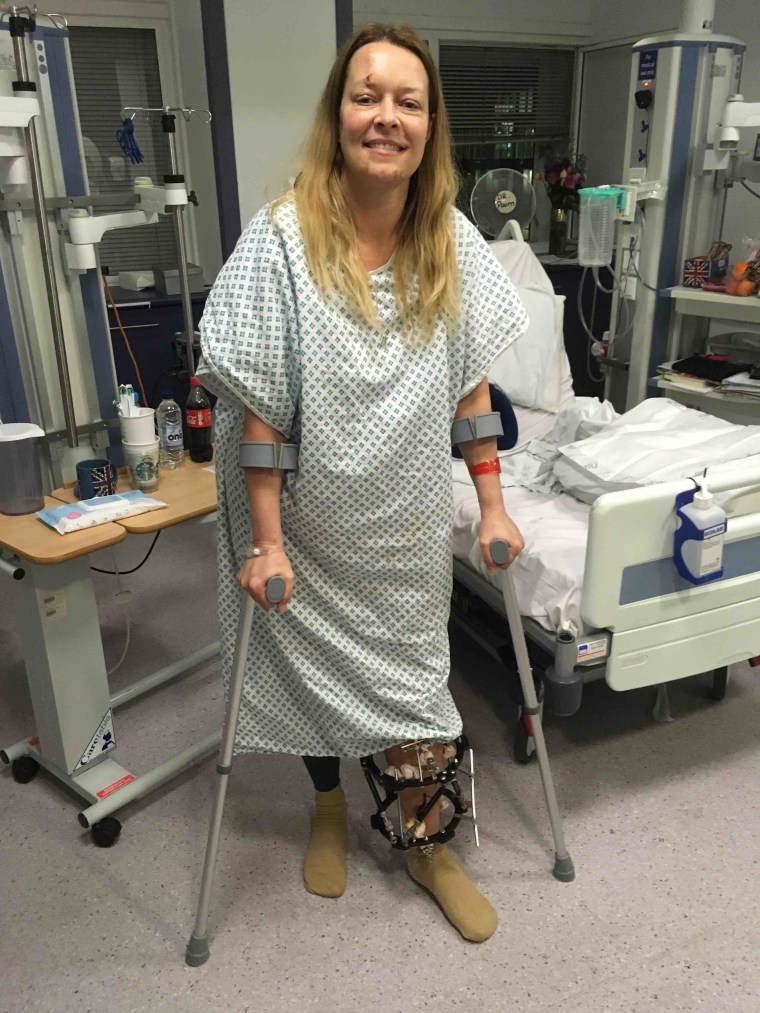 Kurt Cochran was among those killed in the attack, along with the officer and two other civilians. Melissa was seriously injured, Clint Payne, Melissa's brother, said via a family statement at the time.
But she has continued to improve and "is getting stronger every day," according to an update on the family's GoFundMe page posted on Thursday, which included a picture of Cochran on crutches at a London hospital.
Another update posted to the fundraising website on Wednesday appeared to show Cochran on her phone, surrounded by family.
Related:London Attack: Utah Dad Kurt Cochran's Family Say They Bear No Ill Feelings
"Talking with loved ones at home is some of the best medicine," the post read.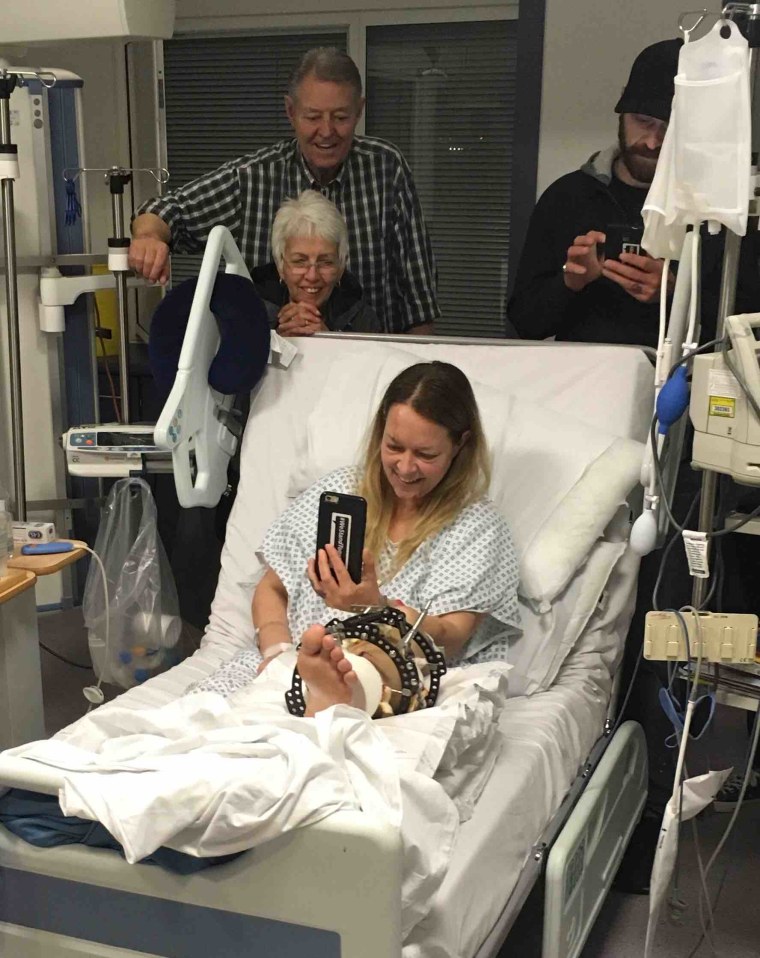 The Cochrans were on a tour of Europe and had stopped in London, where Melissa's parents are serving as missionaries for The Church of Jesus Christ of Latter-day Saints, according to the church and family spokesmen. The couple had planned to return home last Thursday, just one day after the terror attack.
The pair ran a recording studio out of the basement of their home in West Bountiful, Utah, a small town north of Sat Lake City.
Relatives of the Cochrans said earlier this week that they bear no ill will toward the attacker, identified as Khalid Masood, who was killed by police.
"Kurt would not bear ill feelings towards anyone and we can draw strength as a family from that," Payne said during a press conference on Monday. "His whole life was an example of focusing on the positive ... Not living life in the negative. And that's what we choose to do also."
Related: U.S. Man Killed in London Attack Was Celebrating Anniversary
"We miss him terribly. He loved everyone and tried to make the world a better place," he added.
Authorities said the 52-year-old Masood had been previously investigated for "violent extremism" and was known by a number of aliases. Police said last Friday that the attacker had been named "Adrian Russell Ajao" at birth.
Related: London Attacker Was Born 'Adrian Russell Ajao,' Was Reportedly Muslim Convert
Masood was known to security services as "a peripheral figure" and "was not part of the current intelligence picture," Prime Minister Theresa May told the House of Commons last Thursday.
Authorities also said Masood was not the subject of any current investigations and there were no prior intelligence reports indicating his intent to carry out the attack.