A deadly terrorist attack involving a vehicle mowing down pedestrians near Britain's Parliament on Wednesday is the latest case in what experts say is a growing threat of low-tech terrorism in the West — and bore resemblance to an attack four years ago on a British soldier.
Wednesday's terror attack began when the 4x4 vehicle slammed into pedestrians on the Westminster Bridge, before crashing into a railing near Parliament. In addition to three people killed in the vehicle attack, a police officer was then fatally stabbed near Britain's House of Commons, officials said. The assailant was shot dead.
Security experts have warned that such terror attacks, involving vehicles and low-tech weapons, are a growing threat in Europe and the United States and by their nature are very difficult to prevent.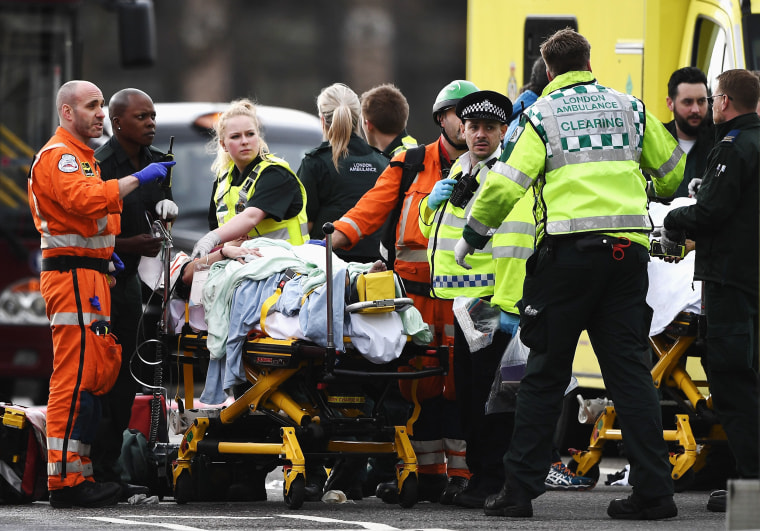 "There are precedents for this, and the attractiveness to terrorists is that weapons acquisition is very easy, it doesn't require you to get a firearm," Brian Michael Jenkins, a terrorism expert and senior adviser to the president of the RAND Corporation. "Almost anybody has access to a motor vehicle or a sharp object."
The attack on Wednesday used similar tactics to that of the London killing of Fusilier Lee Rigby, when two radicalized British Muslim converts hacked the soldier to death on a street on May 22, 2013.
FROM AUGUST: Cops Without Guns Protect London Amid Terror Fears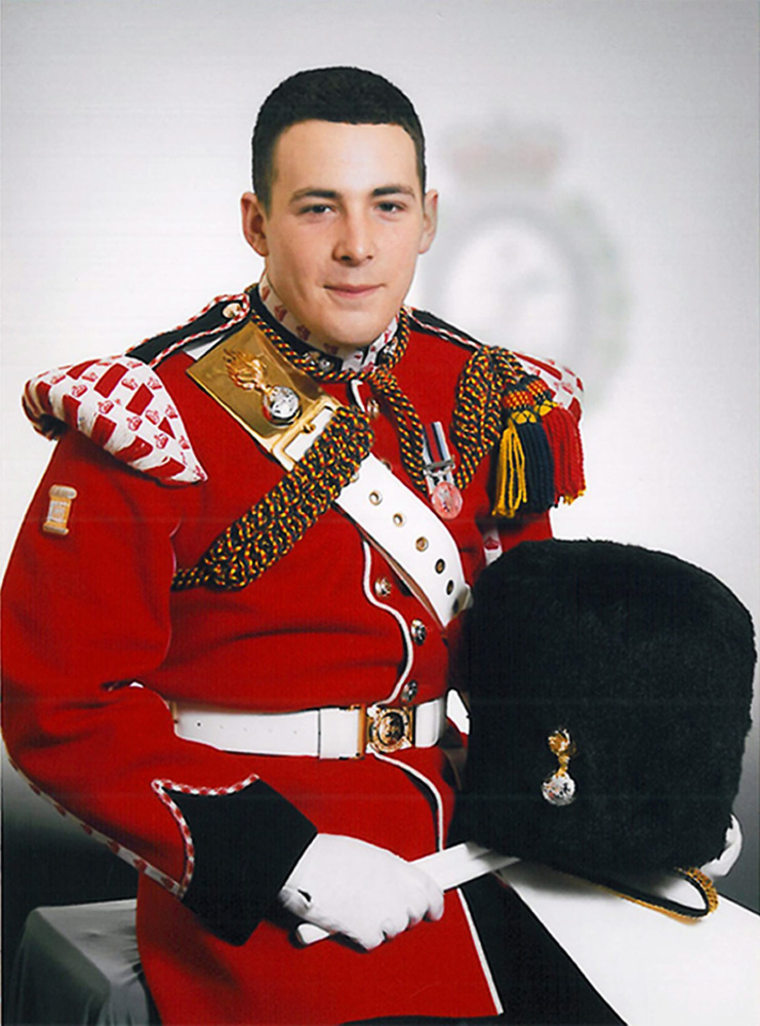 Michael Adebolajo and Michael Adebowale first struck Rigby with a car and then stabbed him with knives and a meat cleaver, trying to behead him, authorities said.
The two, who described themselves as "soldiers of Allah," were convicted in December of 2013 and sentenced to life in prison.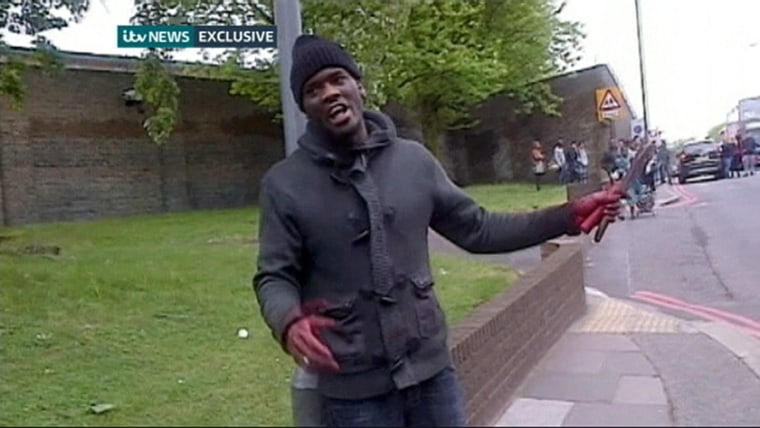 Wednesday's attack was the latest in the onslaught of terror incidents involving vehicles.
"I think we may be seeing the beginnings of a trend here," Jenkins said, citing previous terror trends including airplane hijackings, embassy takeovers and the kidnapping of diplomats.
These types of trends "take off," he said, "and become a part of the repertoire until the security environment changes." As airports and embassies became increasingly secure, these methods of terrorism began to gradually decline, he said.
"Dealing with motor vehicles as a weapon is extremely difficult," Jenkins added.
In December, a truck driver slammed into a Christmas market in Berlin, Germany, killing 12 people in an attack that was eventually claimed by ISIS.
Related: Truck Attacks: Low-Tech, Soft Target Terrorism Is Growing Threat
Nearly 50 other people were injured on the night of Dec. 19 in Berlin's Breitscheidplatz, a public square in the center of the city.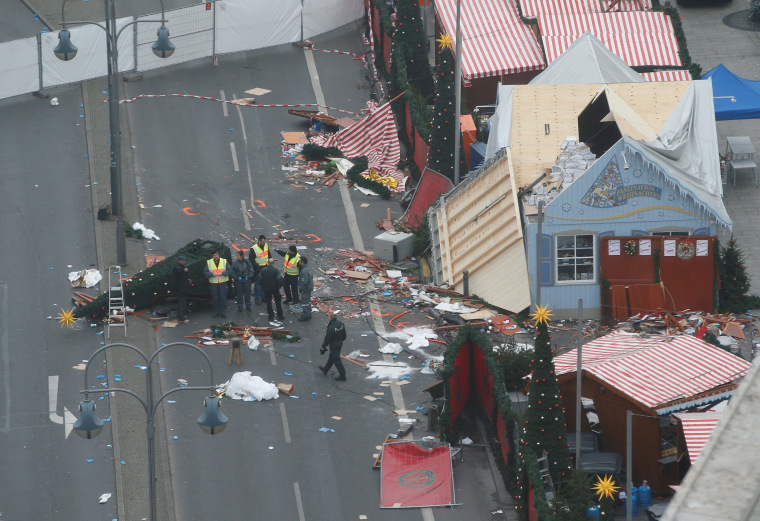 The suspect in the truck rampage, Tunisian-born Anis Amri, was shot dead by police on the outskirts of Milan, Italy, on Dec. 23, following an international manhunt. That day, the ISIS-affiliated news agency Amaq released a video claiming to be Amri's pledge of allegiance to the group's leader, Abu Bakr al-Baghdadi.
The month before the attack, the U.S. State Department warned Americans traveling to Europe to exercise caution at overseas tourist sites, festivals, large holiday events and outdoor markets over heightened risk of terror attacks.
U.S. authorities have been warning about the growing threat from vehicle-ramming attacks, noting in documents circulated among law enforcement officials that such incidents have grown steadily over the last three years from people who are mentally unstable as well as driven by ideology, according to documents obtained by NBC News.
The U.S. Department of Homeland Security issued an alert to law enforcement as early as 2010 that "such attacks could be used to target locations where large numbers of people congregate, including sporting events, entertainment venues, or shopping centers."
Related: A Short History of Vehicles Being Used as Deadly Weapons
There have been two dozen major vehicle attacks worldwide since 1995, including the attack on Wednesday in London. The deadliest of these attacks took place on July 14 of last year in Nice, France, when a driver of a 19-ton truck barreled into a crowd of Bastille Day revelers in the French seaside city of Nice, killing 86 people, including 10 children, and injuring more than 200 others.
The attacker, Tunisian-born Mohamed Lahouaiej Bouhlel, was shot dead by police.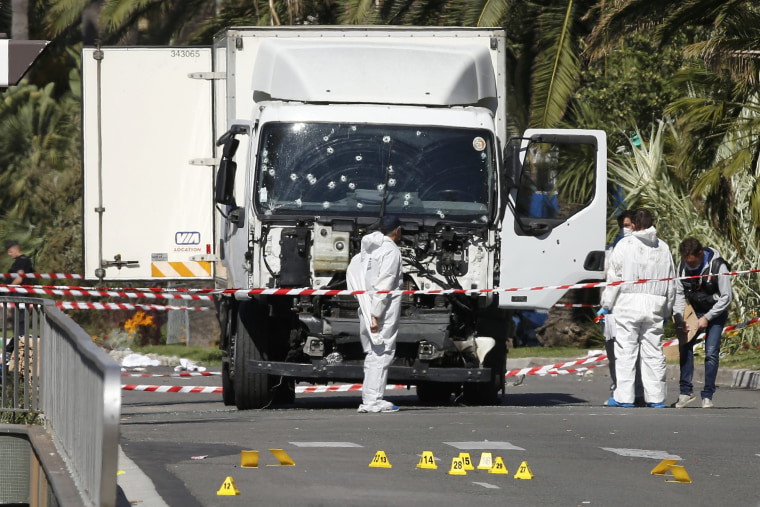 The massacre in Nice was at least the fourth militant-inspired or politically motivated attack involving a vehicle in France since 2014, after two attacks that killed one and injured more than 20 in Dec. 2014 in the towns of Nantes and Dijon, and a non-lethal incident where an attacker rammed French soldiers guarding a mosque in Valence.
The attacks have not been limited to Europe.
At Ohio State University in November, a student posted a rant before plowing a car into a crowd on campus and stabbing people with a butcher knife. Eleven people were taken to the hospital in that attack.
The student, Abdul Razak Ali Artan, 18, was killed by police. Law enforcement officials told NBC News Artan was a Somali refugee, who had come to the U.S. as a legal permanent resident in 2014. Artan was a fan of radical Islamic cleric Anwar al-Awlaki and the attack was investigated as terrorism.
In 2006, a recent graduate of the University of North Carolina slammed his Jeep through a popular spot on campus in an attempt to "avenge the deaths of Muslims around the world," according to investigators. The attacker, Mohammed Reza Taheri-azar, was sentenced to up to 33 years in prison. No one was killed, but multiple people were injured in both incidents.