MARYSVILLE, Washington — Huddled together in the rain, dozens of mourners gathered with candles and umbrellas Sunday night to remember 14-year-old Shaylee Chuckulnaskit, one of four teenagers who died in a shooting rampage last month at Marysville Pilchuck High School in Washington state.
Shaylee, who was known as Shay, died Friday afternoon — just a day before Saturday's memorial service for another of the victims of the Oct. 24 shootings, Zoe Galasso, also 14.The vigil Sunday night for Shaylee in front of the fence drew fellow students; football teammates of the gunman, Jaylen Fryberg, 15; and members of the Tulalip Tribes, to which Shaylee belonged, who sang native songs and played drums.
Percy Phillips, a relative of Shaylee's who is a tribal elder, told the crowd that "I have learned so much" from her."
"This little girl had so much faith, and that faith gave her boldness, and that boldness gave her a little thing we call no fear," he said. "She loved everybody in a certain way."
The vigil came shortly after the Seattle Seahawks and their fans paid tribute to the school Sunday afternoon. The crowd observed a moment of silence, while the team's players wore school logos on their helmets and entered the field bearing a school flag.
Alyssa Miller, a senior at the school who was at the vigil, told NBC News the tribute meant a lot to the shattered community.
"I felt really supported," she said. "I don't want our school to be known for this, but they were just trying to make the best out of a terrible situation."
Christina Leiren, whose son Hunter plays for the Marysville Pilchuck varsity, said: "I havent seen him smile like this in days. The Seahawks' support means a lot."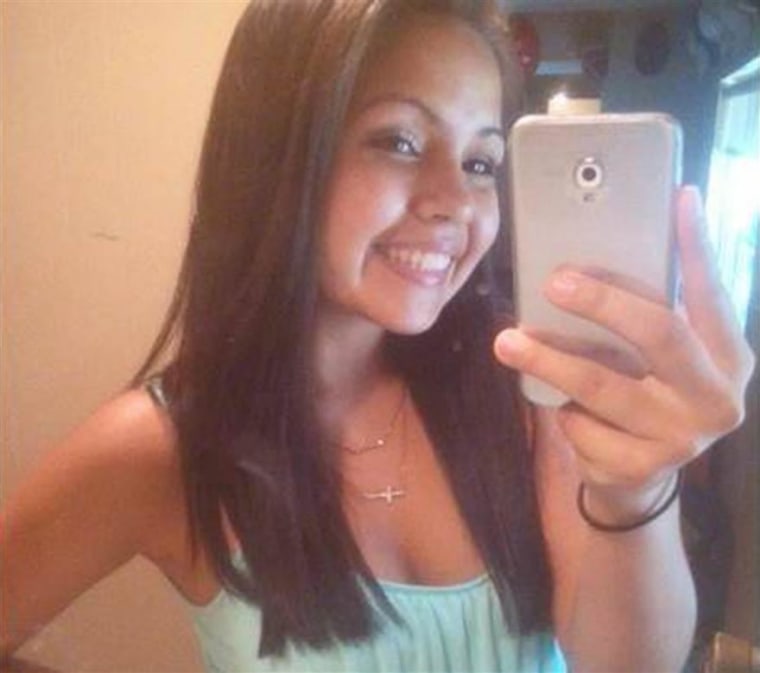 IN-DEPTH
SOCIAL
— Sofia Jaramillo