/ Source: Associated Press
PERTH, Australia --They stare out at a punishingly unbroken expanse of gray water that seems, at times, to blend into the clouds. Occasionally, they press their foreheads against the plane's windows so hard they leave grease marks, their eyes darting up and down, left and right, looking for something — anything — that could explain the fate of the missing Malaysia Airlines plane.
For all the fancy technology on board the planes and vessels scouring the swirling waters for a sign of Flight 370, the best tool searchers have are their own eyes.
Those eyes can spot things man-made equipment cannot. But they are also subject to the peculiarities of the human brain. They can play tricks. They can blink at the wrong moment. They can, and often do, grow weary.
"It is incredibly fatiguing work," says Flight Lt. Stephen Graham, tactical coordinator for the crew on board a Royal New Zealand Air Force P-3 Orion that has made six sorties into the southern Indian Ocean search zone.
Visual spotting is not as simple as most people think. Graham learned as part of a yearlong training stint in Canada, further refined his skills during a six-month course in New Zealand and has had ongoing training since.
They don't have to have naturally perfect vision; Graham, for example, sports brown thick-rimmed eyeglasses and admits his eyesight isn't as good as it once was. But they do need to be able to correct it to 20/20 with contacts or glasses, and they must exhibit excellent attention to detail.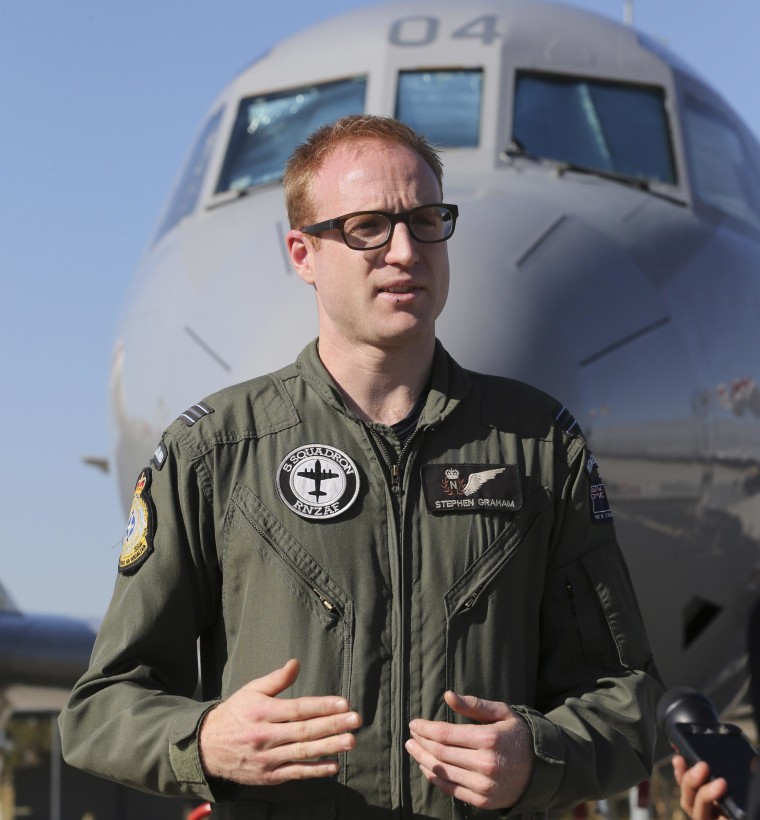 They're trained to constantly move their eyes — in an X pattern, or up and down — whatever keeps them alert, says Ron Bishop, who once trained spotters and was formerly second-in-charge of the U.S. Air Force Rescue and Special Operations School at Kirtland Air Force Base in Albuquerque, New Mexico.
Still, the monotony of the sea can do funny things to the eyes.
"When your eyes sit at a single focus, they do seem to lock into that and it's very easy to glaze over and start missing things," Graham says.
- The Associated Press