Chinese police and ambulances arrived at a Beijing hotel where families of passengers on missing Flight 370 were gathered on Thursday, following news out of Australia that objects had been spotted in the southern Indian Ocean.
Five ambulances and two busloads of police officers were in front of the Lido Hotel, the main crisis center in China. There had been no signs of a similar mobilization since the jet went missing almost two weeks ago.
Meanwhile, a makeshift medical center was established at the hotel where Chinese passengers were staying in Kuala Lumpur in anticipation of further news out of Australia, a Malaysia Airlines employee told NBC News on the condition of anonymity.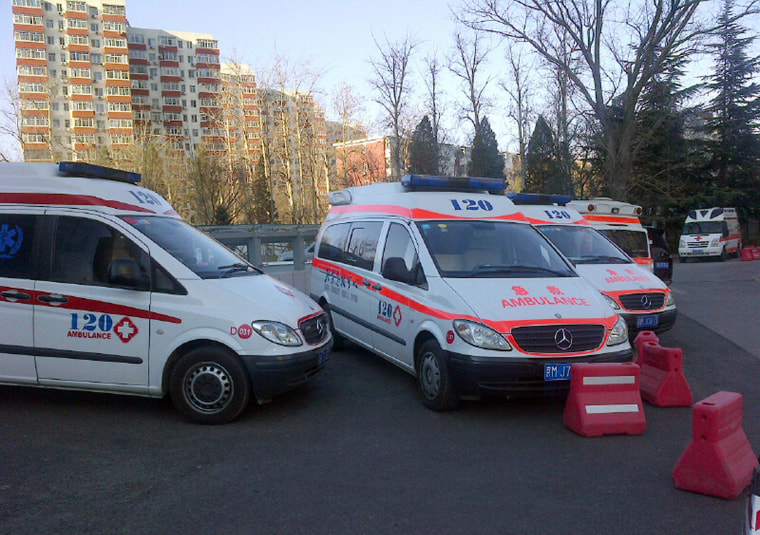 Malaysia Airlines has also set up a press center and assigned each family waiting for news a representative to work with them.
In addition to the preparations inside the hotel, at least three ambulances were spotted in the parking lot.
The Boeing 777 vanished on March 8 while traveling from Kuala Lumpur to Beijing.
- Eric Baculinao and Eunice Yoon in Beijing, Ziad Jaber in Kuala Lumpur.