The National Park Service turns 100 years old next month. Fifty-nine U.S. National Parks cover almost 52 million acres across 27 different states. Last year, they saw a record 305 million visitors. To recognize the centennial of the system protecting these American treasures, NBC News will feature stories from 10 national parks and recreation areas — from California's Yosemite to New York's Gateway.
---
For millions of visitors each year, Yosemite National Park is the province of chirping birds, grazing deer and hungry black bears.
But the park is also a habitat for human beings.
One of those two-legged locals is John Reynolds. He's one of only a handful of people born in the park who still lives there today.
From a small office surrounded by slabs of granite jetting thousands of feet in the air, Reynolds oversees mail delivery to other Yosemite residents — a mix of park employees, concession workers, and transient visitors. He's the Postmaster — the guy who keeps locals in touch with the wider world.
As he works indoors — finding packages for customers, sorting and "poking mail," delivering it to post office boxes — he has an exceptional view of many of the Yosemite Valley's iconic sites. Chipmunks pop in and out around the front pathway.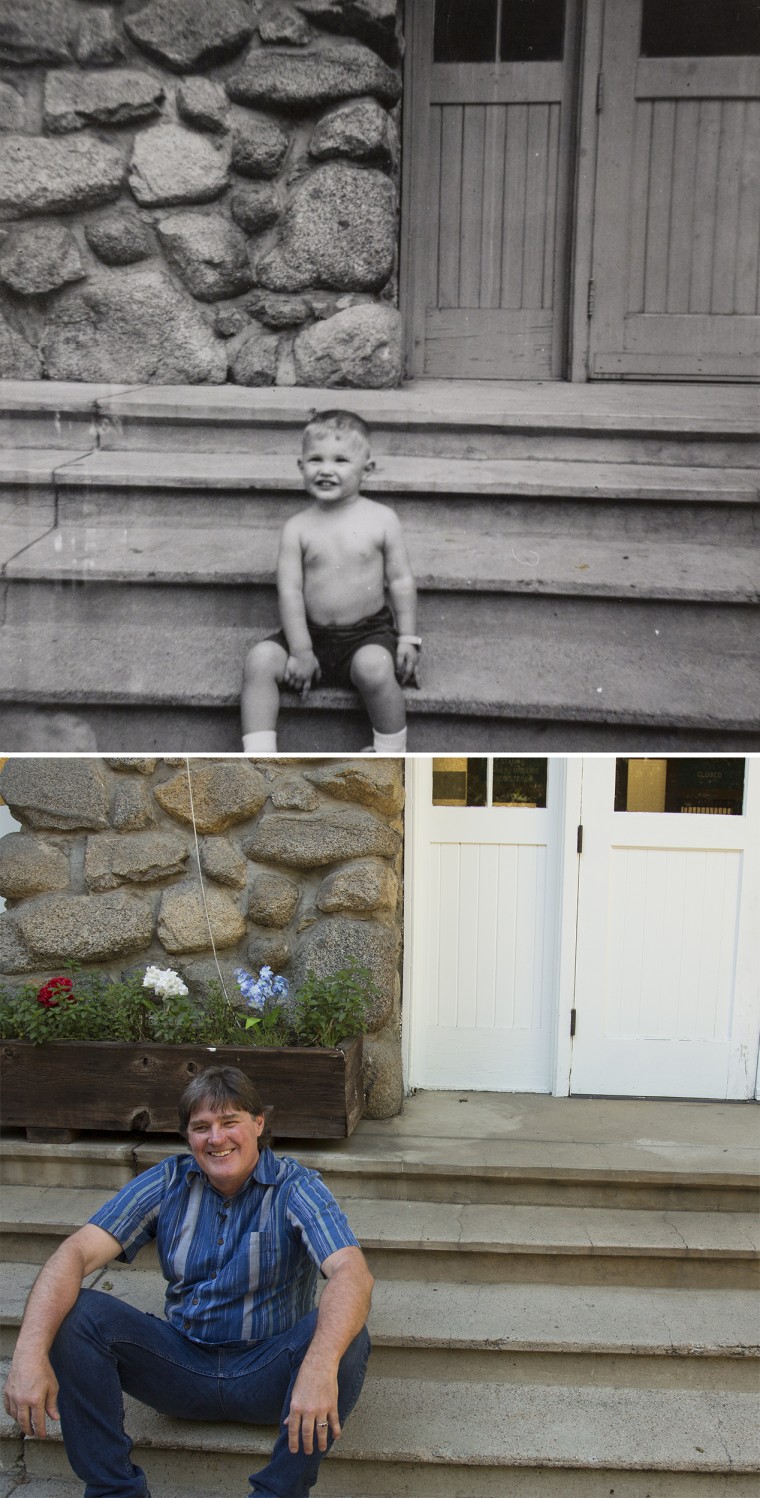 The job has given him a new perspective on his childhood in Yosemite, one of the oldest and most famous parks in the 100-year-old U.S. National Park System.
"People would come to the window, ask, 'Where do you come from?' 'I was born here,'" said Reynolds.
Their astonishment made him realize how special it was to grow up there, exploring caves, climbing on rocks and swimming in the river.
"It's not just what I grew up with, it's not just what I know," he said. "This is a special place."
Reynolds, 56, was born on park grounds in what was then called Lewis Memorial Hospital. Babies are no longer delivered there except in emergencies. Expectant moms go to nearby Fresno.
Working at the post office, Reynolds is continuing a family tradition started by his mother, Anna, who toiled there for 43 years.
While he prides himself on getting mail delivered in all conditions, even rock slides, there was a rare stoppage in June when President Obama came to Yosemite to mark the park system's centennial, which takes place Aug. 25.
Yosemite is on track for a record year: Attendance is already 20 percent above last year's high of nearly 4.3 million visitors. People continue to flock to the park's nearly 750,000-acre expanse of mostly wilderness, with landmarks like the rock formations Half Dome, El Capitan, and the pointed peak of Cathedral Spires. Massive boulders seem to be suspended in time where they fell, and delicate wildflowers bloom in meadows at higher elevations. An aroma of pine trees by day gives way to the smoky scent of campfires at night.
Reynolds knows it all so well he can easily answer questions and dispense advice.
"I kind of act as an ambassador, especially in the summertime, about the post office and Yosemite," he said.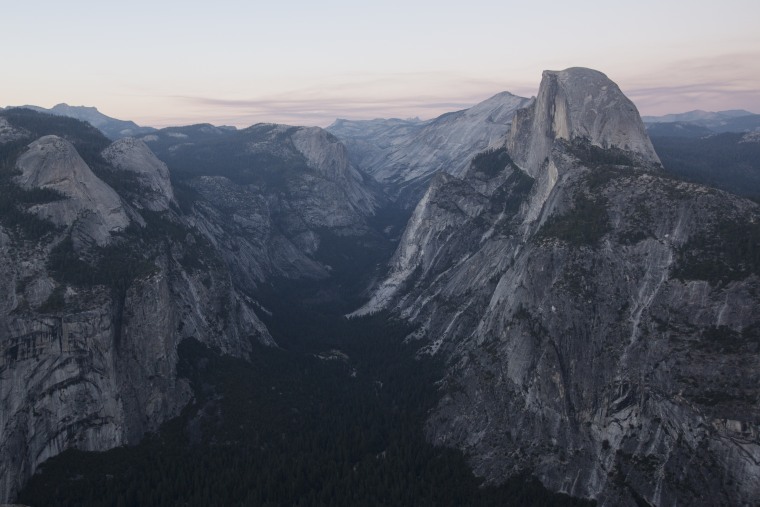 Yosemite National Park
Location: California
Size: 747,956 acres, or 1,169 square miles
Wilderness: 704,624 acres, or 1,101 square miles
Wildlife Species: 85 mammals, 150 birds (regularly occurring), 33 amphibians and reptiles, and 10 fish (six natural)
Noteworthy Features: Two glaciers and multiple waterfalls, including Yosemite Falls, the tallest in North America. Other landmarks include El Capitan, Half Dome, and Mt. Lyell, the highest point in the park
---
National Parks at 100: