LONDON — Uzbekistan's president on Wednesday expressed "full solidarity" with the U.S. over the deadliest New York terror attack since 9/11 as the spotlight fell on immigrant suspect Sayfullo Habibullaevic Saipov and his nation's role in global extremism.
President Shavkat Mirziyoyev said his country was "ready to use all the forces and means to assist in the investigation" after Saipov allegedly mowed down several people in a rented pickup before crashing into a school bus, leaving eight dead and a dozen injured.
"We strongly condemn any forms and manifestations of extremism and terrorism," Mirziyoyev said in a statement released by the Uzbek foreign ministry. "We express our feelings of full solidarity to the people of the United States of America."
The statement did not mention Saipov, who authorities said crashed the truck into a school bus, got out with a pellet gun and a paintball gun and shouted "Allahu Akbar," Arabic for "God is Great," before being shot and wounded by police.
President Donald Trump posted on Twitter shortly after Tuesday's rampage that it appeared to be "another attack by a very sick and deranged person."
Law enforcement officials said Saipov, 29, entered the U.S. legally in 2010 from Uzbekistan.
Uzbekistan, a secular state with a history of religious and political crackdowns, isn't among the countries covered by Trump's travel restrictions. Yet experts have warned that central Asia's regimes often drive moderate and transparent Muslim organizations underground, allowing more extreme and radical groups to fill the gap.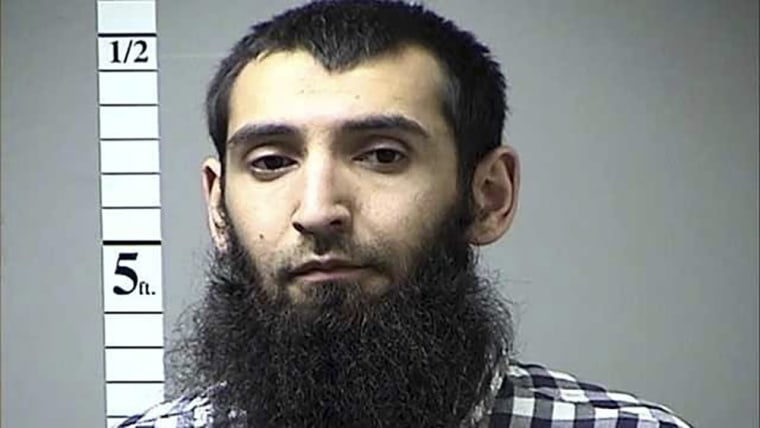 Uzbeks have also been behind a wave of other recent incidents, including the New Year's Eve 2016 Istanbul nightclub shooting that killed 39 people and a April 7 beer truck attack on a Stockholm department store that killed five people. Uzbeks were also among the assailants in a 2016 attack on Istanbul's Ataturk airport that left more than 40 dead.
Last week, an Uzbek citizen living in Brooklyn was sentenced to 15 years in prison for conspiring to support the Islamic State in 2015. Prosecutors said Abdurasul Juraboev threatened to bomb Coney Island or assassinate President Obama if he could not travel to Syria to help ISIS.
Uzbekistan's background as a former Soviet republic — a mix of militant secularism and underground Islam — contributed to its status as an exporter of extremists, according to David Lewis, a senior lecturer in politics at Britain's University of Exeter and expert in central Asia.
"Uzbekistan has always been a highly authoritarian state, which was extremely repressive towards any public manifestation of Islam outside official channels," he said. "But this repression at home merely displaced the problem into other countries. In the early 2000s, Uzbek radicals fled to [neighboring] Tajikistan and Afghanistan to join the Islamic Movement of Uzbekistan, while in recent years, there has been a strong Uzbek contingent fighting in Syria."
Economic woes also sent many more Uzbeks overseas, Lewis said.
"The Uzbek diaspora became a potent mix of dislocated young men seeking jobs, who often struggled to adapt overseas, together with Islamist fighters in Syria and elsewhere with direct connections to groups such as ISIS."
Human Rights Watch says Uzbekistan has an atrocious record on freedoms of expression, with thousands of people imprisoned on politically-motivated charges.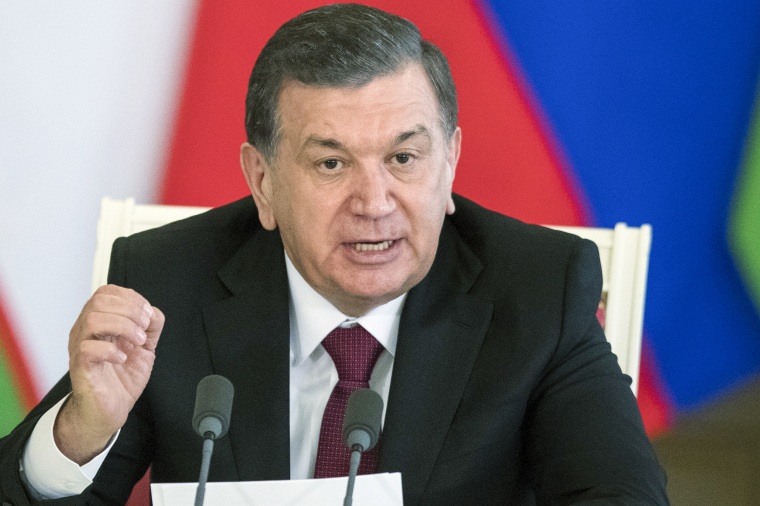 "Torture is endemic in the criminal justice system," it says, and "Muslims and Christians who practice their religion outside strict state controls are persecuted."
More than a million Uzbeks are forced by the government to harvest cotton under abusive conditions, it says, adding that one activist who spoke out about the problem was arrested and declared insane.
Uzbekistan is one three central Asian states with a per capita GDP of less than $2,200 compared with $53,000 in the U.S., according to the International Monetary Fund. Many young people cross the border in search of work — particularly to Russia, where incomes are often several times higher than at home.
However, studies show the threat posed within the U.S. by lone wolf ISIS supporters is largely home-grown. Four out of five U.S. residents charged with supporting ISIS are American citizens and almost two-thirds are U.S.-born, according to a study "ISIS Cases in the United States," compiled by Fordham University Law School's Center on National Security.