PORT ST. LUCIE, Florida — For years Omar Mateen was a welcomed fixture at PGA Village, the tony residential expanse that includes one of America's premier golf clubs and resorts.
He worked as a security guard at the front gate, a trusted position responsible for maintaining order, welcoming visitors and waving off any suspicious characters, ne'er do wells or miscreants.
"I saw him at the gate all the time and he was very professional," said Lonnie Gillum, who owns a place in the village and travels between there and Michigan. "That's exactly how I'd describe him: professional and polite."
Related: Omar Mateen's Wife Says She Tried to Talk Him Out of Orlando Attack
Residents say Mateen's smile was a welcome change from many of the other stoic guards who stood like sentries at the gates of the lush resort.
"He was so friendly and nice to us," said Rose Barondness, whose parents own a place there. "He was my parents' favorite security guard."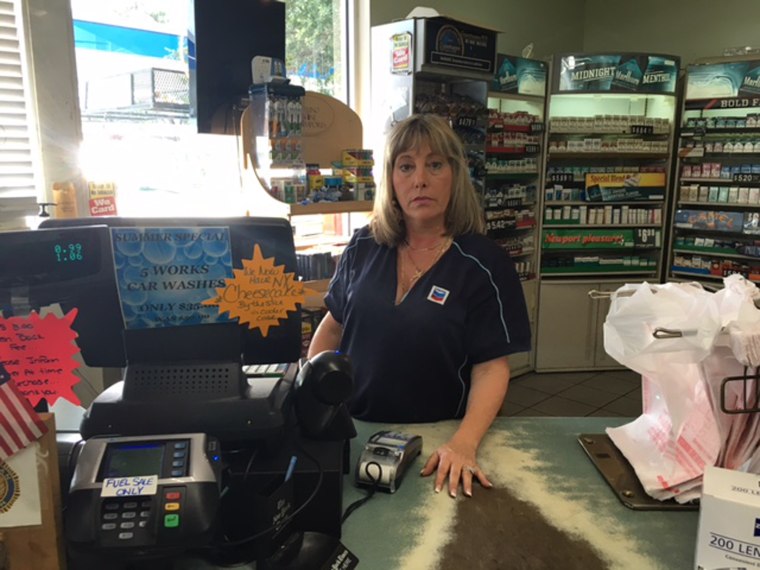 Mateen was such a routine part of Rose and her husband Mark's experience when they'd visit her parents that the family jokingly referred to Mateen as "Your Guy" to Rose, she said.
"We never saw him without a smile," said Barondness, who works as a makeup-artist for NBC Universal in Washington, DC.
Related: FBI Investigating Whether Orlando Gunman Visited Club Before Attack
The fond memories of the polite, affable young man who protected the well-to-do families behind the gates at PGA Village were shredded over the weekend when news began to spread that Barondness's "guy" was the killer behind one of the most horrific acts of terror in modern American history.
Early Sunday Mateen, armed with an assault rifle and a pistol, walked into a gay nightclub in Orlando and murdered 49 people and wounded more than 50. Mateen was eventually shot and killed by police.
The killings have gripped the nation as investigators are slowly unraveling a spool of hate, at once apparently seeded by Islamic radicalism and virulent homophobia.
Related: What We Know About The Victims of the Orlando Attack
Investigators say Mateen, the New York-born son of immigrants from Afghanistan, had traveled to the Middle East twice in recent years and that he had at least some contact with another local, American born terrorist, Moner Mohammad Abu-Salha. Salha, who attended the same mosque as Mateen and was the first American-born suicide bomber in Syria.
Even before the mass killing at Pulse nightclub, there were signs that Mateen wasn't as friendly as he appeared to some residents.
Former co-worker Daniel Gilroy described him as a racist with anger management issues, and became so concerned he asked for a transfer. Mateen's ex-wife described him as abusive.
Officials said Mateen called 911 and declared loyalty to the leader of the terror group ISIS shortly before opening fire.
Related: Obama Decries Trump's Muslim Ban, Asks 'Where Does This Stop?'
But more than just radicalism, investigators are looking into claims by several regulars at Pulse that Mateen had been a somewhat regular patron of the place. Others have said that they recognized him from Grindr, a gay dating app, and that Mateen had propositioned men for sex or dates.
Details about Mateen's private life stood in contrast to the man many residents saw as as happy-go-lucky with an easy smile and steady demeanor.
"When I saw his picture on the news, I said 'I know that guy,'" Gillum, one of the residents, said. "I'm in total disbelief."
Janet Howe, a clerk at the Main Street Village Pantry, a stone's throw from the entrance of the village, said she'd talked with Mateen on several occasions and never once sensed anything amiss. "I feel horribly betrayed. We all trusted him," Howe said.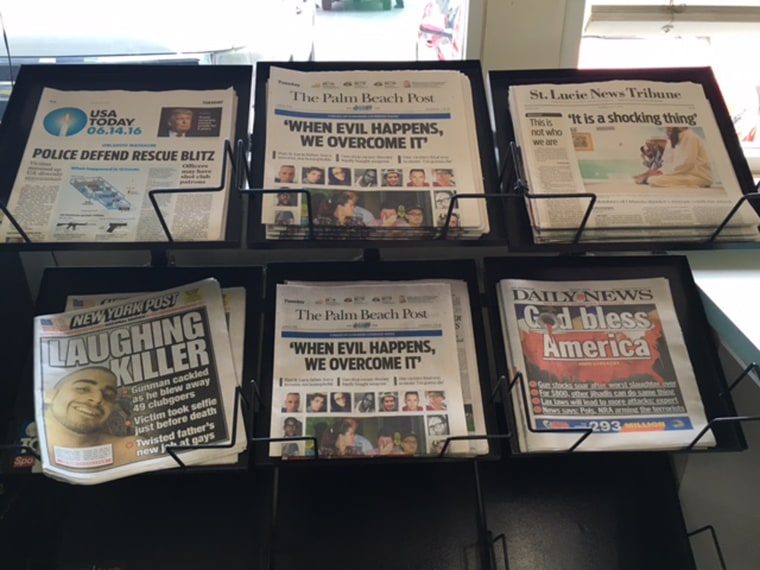 "There are people who come in here and give me goose bumps. Never with him," Howe said. "But now, now I can't even think of him without getting them — and to know that ISIS is here."
"In our backyard," added a woman at Howe's register.
Mark Barondness, Rose's husband, said that his once chummy relationship with Mateen has left him sickened.
"Whenever I would come up to the guy he would start laughing because he knew that I would start teasing him," Mark Barondness said. "He was like a body builder and if you saw me, I'm like the anti-body builder. I would joke with him about him trying to obtain my look."
Mateen told Mark he wanted to be a cop one day and that he was just working security as part of his training. He would tease Mark Barondness's in-laws, who had a transponder and could go through the gates without being checked, yelling over to them, "why don't you come over and visit me anymore!"
"My parents are in shock," Rose Barondness said. "They are very upset that they trusted a person that could do these horrific things," she said.
Rose and Mark last saw Mateen during a visit in February. She would make a point of running by the front gate during her jogs.
"I would run past there and wave so they would see that I'm there and keep an eye on me," Rose Barondness said. "He'd wave at me when he'd see me running or walking the dog. You would never not feel safe. Now, I'm getting the chills every time I think about him. I'm nauseous."