A leading Belgian jihadist who is one of the most active ISIS operators in Syria is the suspected mastermind behind the Paris massacre, according to reports.
Abdelhamid Abaaoud, who once boasted about evading Western intelligence, is also said to be linked to the thwarted attacks on a Paris-bound high-speed train and a church near the French capital earlier this year.
"He appears to be the brains behind several planned attacks in Europe," a source told Reuters, adding that the 27-year-old was investigators' best lead as the person likely behind the killing of at least 129 people in Paris on Friday. NBC News could not independently confirm the reports, but a U.S. counterterrorism official confirmed Abaaoud had a leading role in the attacks.
The intelligence community "would not discount reports" that Abaaoud had a leading role in the massacre, but suggestions there were one-on-one communications between him and the attackers are "not that simple," the official said. The official would not provide any specifics.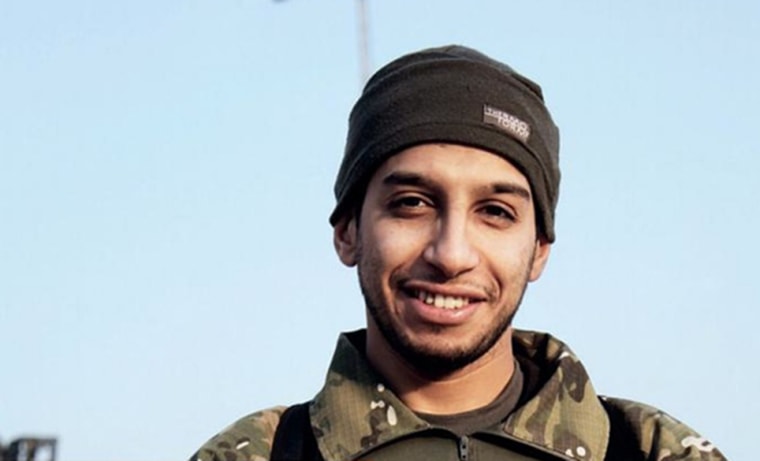 Abaaoud, whose parents are Moroccan immigrants, emerged in recent years as Belgium's most notorious jihadist, a zealot so devoted to the cause of holy war that he recruited his 13-year-old brother to join him in Syria.
A French official with direct knowledge of the investigation but who was not authorized to be publicly identified as speaking about the probe also told The Associated Press that Abaaoud was the likely mastermind.
However, a senior Belgian prosecutor declined to confirm the reports. "Those are rumors, it's not confirmed at all and we won't comment on this," Brussels prosecutor Eric Van Der Sypt told Reuters.
Abaaoud grew up in the multi-ethnic Brussels neighborhood of Molenbeek-Saint-Jean and attended one of Brussels' most prestigious high schools.
Belgian authorities also suspect him of helping organize and finance a terror cell in the eastern city of Verviers that was broken up in an armed police raid on Jan. 15, in which two of his presumed accomplices were killed.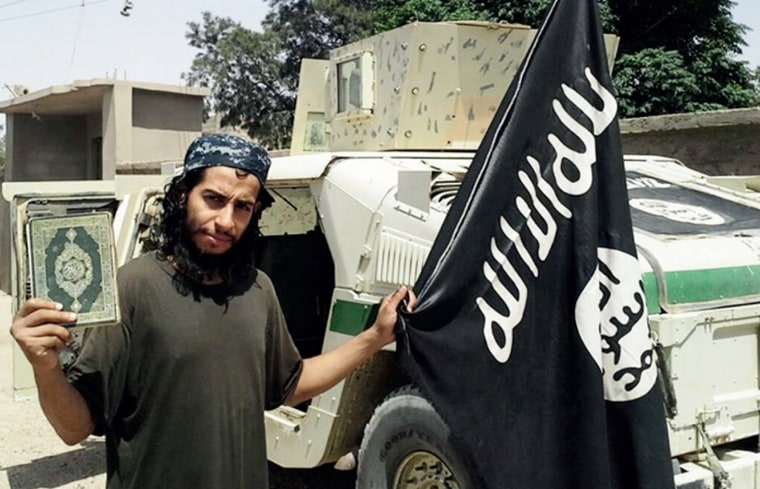 In February, ISIS propaganda magazine Dabiq carried an interview with Abaaoud who claimed to have secretly returned to Belgium to lead a terror cell before escaping to Syria in the aftermath of the raid despite having his picture broadcast across the news.
"I was even stopped by an officer who contemplated me so as to compare me to the picture, but he let me go, as he did not see the resemblance! This was nothing but a gift from Allah," he said.
In the same interview, he described Belgium as "a member of the crusader coalition attacking the Muslims of Iraq" and Syria.