This past summer, Jennifer Mojica Santana studied the works of Nuyorican poet Tato Laviera at a course at Brown University, then returned home to San Germán, a city on the southwestern side of Puerto Rico. By Aug.14, she had started her fourth year at the University of Puerto Rico (UPR).
At the time, she never would have imagined that only two months later, a hurricane would force her to leave her friends, family and home behind and return to Brown.
Mojica Santana is one of 50 students from the University of Puerto Rico that the Ivy League school is enrolling this fall, in an effort to help students affected by Hurricane Maria to continue their studies.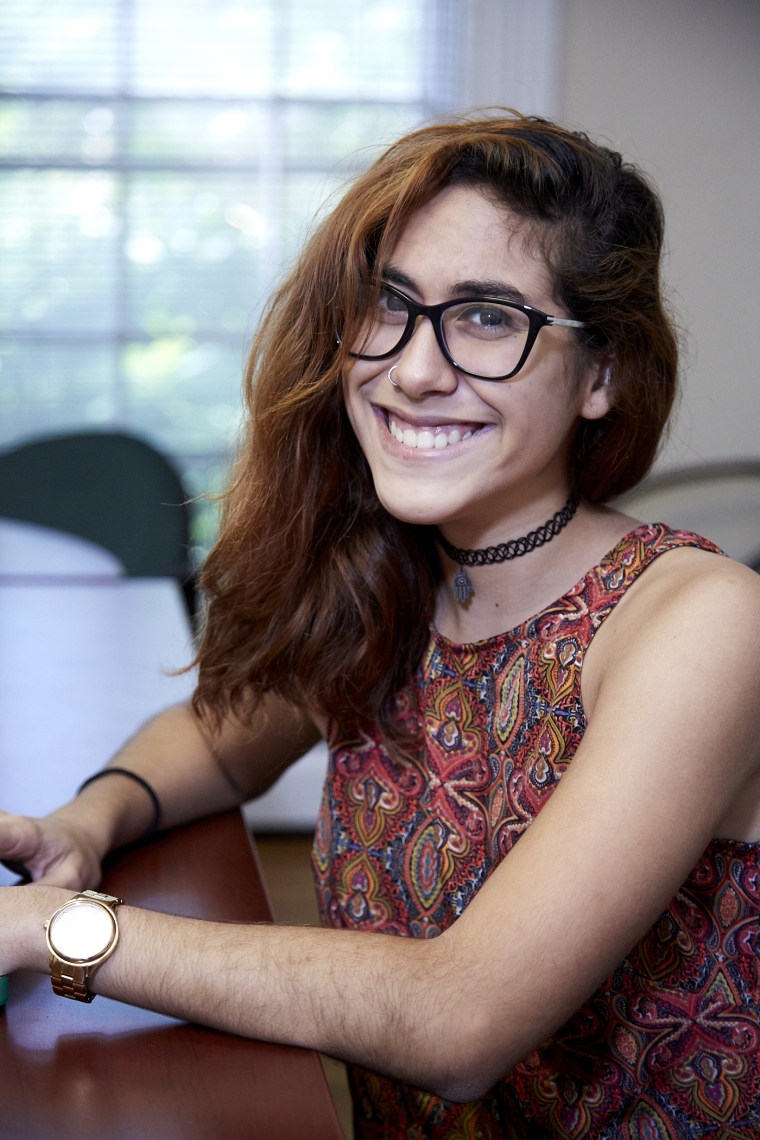 "As a college student, for me, I knew it would be a challenge to keep up not only with school but with things going on," Mojica Santana told NBC News. "The situation has been so bad, to the point that the necessities like water, electricity and also food have been really difficult to get."
Marisa Quinn, chief of staff for the Office of the Provost at Brown, said that as of last Friday, 30 of the 40 students admitted so far have arrived to campus.
"The president and the provost of the university are supporting this initiative," Quinn told NBC News. "We aren't charging tuition or fees, but we are providing health insurance and meal plans, and in some cases supporting travel and books, which are being covered by the president and the provost."
RELATED: In Florida, Island Puerto Ricans Set Up Homes, Enroll in Schools, Ponder Future
Quinn explained that Brown is choosing the 50 students based on their grade point average, course requirements and course study.
The university created this program through its membership in the Leadership Alliance, an organization comprising 35 educational institutions and one private industry that allows students from member institutions to study or do research at other member institutions, according to the program's website. The University of Puerto Rico is also part of the Leadership Alliance.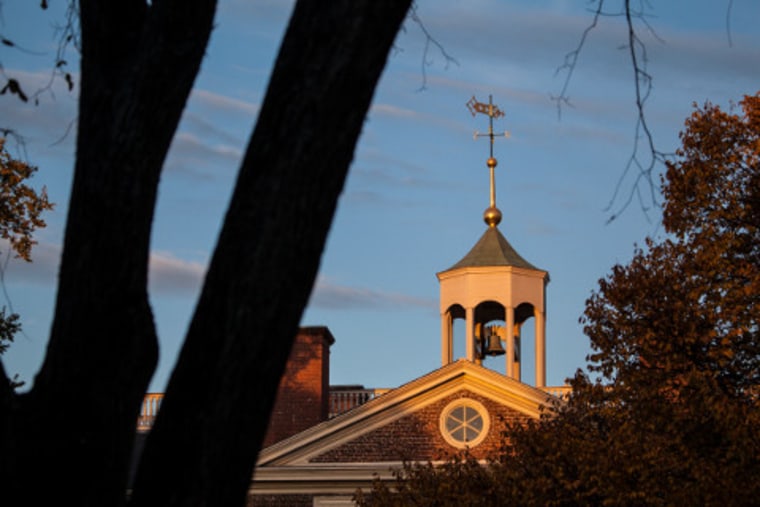 "Institutions of higher education come together during these difficult periods to ensure that students and faculty displaced during the disaster are able to continue their studies and continue on the path of graduation, and faculty can continue contributing to their field of study," Quinn said.
She noted that Brown and the UPR have not yet determined if the students will continue at Brown for the spring semester.
But for however long they remain at Brown, the university staff will do what they can to support the students and make their stay comfortable.
"We're grateful to have these students, who are remarkable, talented, driven individuals who simply want to continue their education with as little interruption a possible," Quinn said.
RELATED: Hurricane Maria Is Hitting Puerto Ricans in Their Pocketbook
To that end, some faculty members have even offered to host visiting students in their homes to compensate for the scarcity of available dorm rooms.
Professor of Africana Studies and American Studies Matthew Guterl — whom Mojica Santana studied with over the summer — had kept in touch with her by email after she left Brown. Whenever news of a developing hurricane broke, he would check up on her.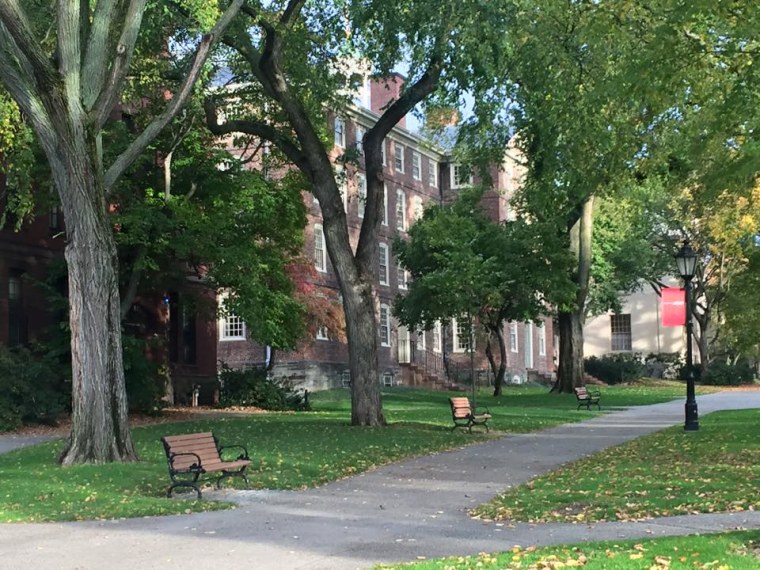 "After [Hurricane] Maria she just stopped responding, for obvious reasons," Guterl told NBC News.
So when he learned of the agreement between Brown and the University of Puerto Rico, he offered to host his former student.
"My wife and I have opened up our family to her," Guterl said. "We've given her rides to places. We've made sure she has the right kind of clothing for winter, which is very near upon us. I've helped her choose classes, helped her get her books, helped her think about what the spring semester might look like for her."
Guterl described himself as "a combination house dad/ faculty adviser" to Mojica Santana.
"I feel extremely fortunate to be able to do this, to be able to help Jennifer and other students here," Guterl said. "But this is not the ideal response to a hurricane in a U.S. territory. And I feel very very strongly that Brown's position here is the best that we can do but not the best that this country can do."
RELATED: In Old San Juan, Puerto Rico, Shopkeepers Forge Ahead Despite Hurricane's Aftermath
Although Guterl believes the U.S. government's aid response to the situation in the Caribbean island leaves much to be desired, Mojica Santana appreciates the little things Brown has done to help her and other Puerto Rican students.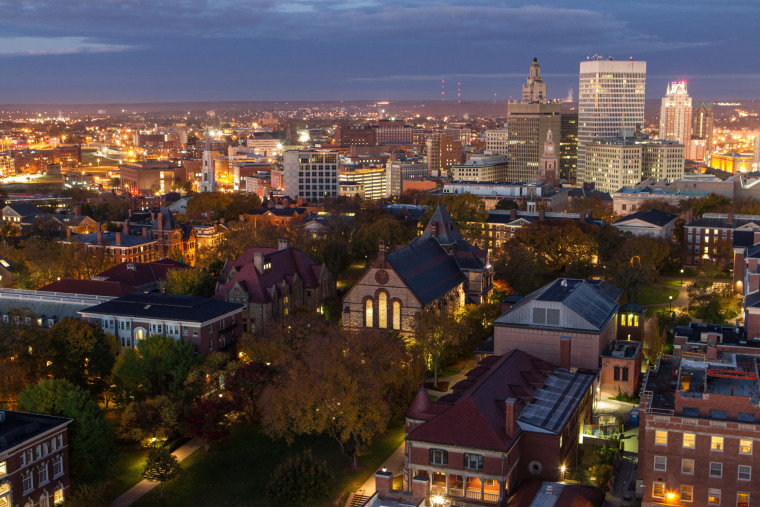 Mojica Santana said she is really happy to be able to continue her studies in a place where "everybody has been very nice and truly welcoming."
She does not know if she will remain at Brown University or if she will return home next semester, but she said she's not taking for granted the memories and relationships she's forging now.
Though she said it was hard to leave her family behind in Puerto Rico, "I know that I made the right decision."