Venezuelans began the week-long national holiday for Carnival on Thursday with some unrest in the country's capital, Caracas, still simmering.
"How can you enjoy carnival when people are dying?'' read one banner waved by students at drivers in a wealthy section of Caracas.
The capital was quieter Thursday, but there were still some street barricades and opposition activists planned a rally.
Thirteen people have died, 150 have been injured and more than 500 have been arrested during the two-week crisis. There remain 55 behind bars, and while most are protesters, they also include seven intelligence agents and security officials accused of shooting of two people in Caracas in February 12.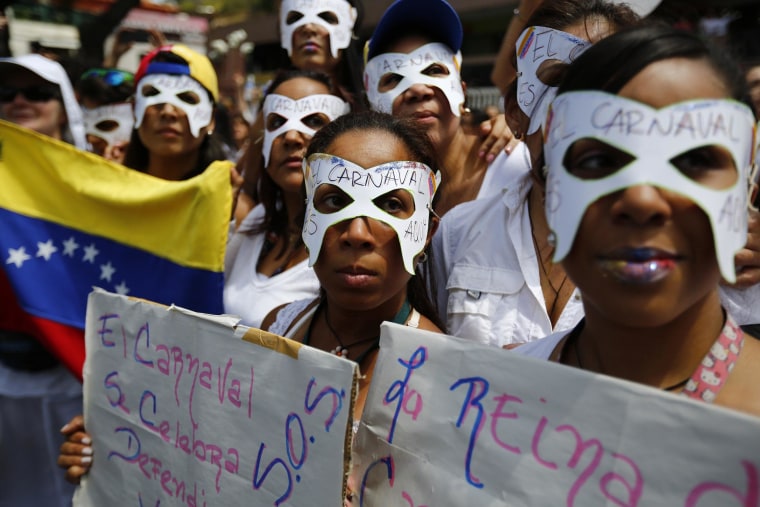 President Nicolas Maduro's government got a jump start of the national holiday by two days in hopes that it might cool off the nation's worst unrest in a decade.
The period of revelry preceding the start of Lent on Ash Wednesday is usually marked by Venezuelans abandoning cities to relax and celebrate at the beach.
In San Cristobal city, demonstrators manned a barricade on Thursday in an upper-middle-class neighborhood, and said National Guard troops had fired teargas at them but failed to dislodge their protest. Venezuela's western region has seen the worst unrest, with daily clashes between students and security forces.
On Wednesday night Maduro held a meeting with business, clergy and some opposition members, though main opposition leader Henrique Capriles did not attend.
--Reuters