TEL AVIV, Israel - Israel arrested 41 people overnight as part of a widening search for three missing teenagers that has also turned into a crackdown targeting militant group Hamas.
The operation dubbed "Brother's Keeper" expanded from the restive Palestinian city of Hebron in the southern West Bank to Nablus in the north, Israel Defense Forces spokesman Lt. Col. Peter Lerner said Tuesday. The military would not reveal how many soldiers were involved in the operation except to say that it included three infantry brigades, including paratroopers.
Sign up for breaking news alerts from NBC News
It was sparked by Thursday's disappearances of Gilad Shaar, 19, Eyal Yifrach, 16, and Naftali Fraenkel, 16, an American citizen who was born in Israel.
The trio vanished near Gush Etzion, an area that features several Jewish settlements in the occupied West Bank, which Palestinians hope one day will form part of an independent state.
Some 191 Palestinians were being held Tuesday morning, including those detained overnight, Israeli officials said. One had been killed.
Hamas, the militant group that governs the Gaza Strip and that last month signed a unity government with President Mahmoud Abbas' Palestinian Authority, has become the focus of the operation.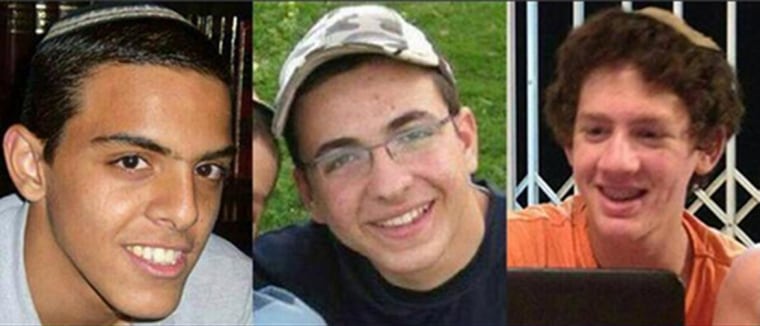 "As long as our boys remain abducted Hamas will feel pursued, paralyzed and threatened," Lerner said. "We are committed in resolving the kidnapping and debilitating Hamas terrorist capacities, its infrastructure and its recruiting institutions."
While Israel has blamed Hamas for the disappearances, members of the security establishment reportedly questioned Netanyahu's claim that Hamas was definitively behind the apparent abductions.
"Netanyahu's naming of those who abducted these kids is more political than factual," a former head of the MIA unit in Israel's intelligence agency, Mossad, told Israel's Jerusalem Post. "The facts are very simple," Rami Igra told the newspaper. "These kids have gone missing against their free will, but no one has claimed responsibility, and their bodies have not been found. There have been no facts presented to the public that they have been abducted by Hamas, so we need the correct information."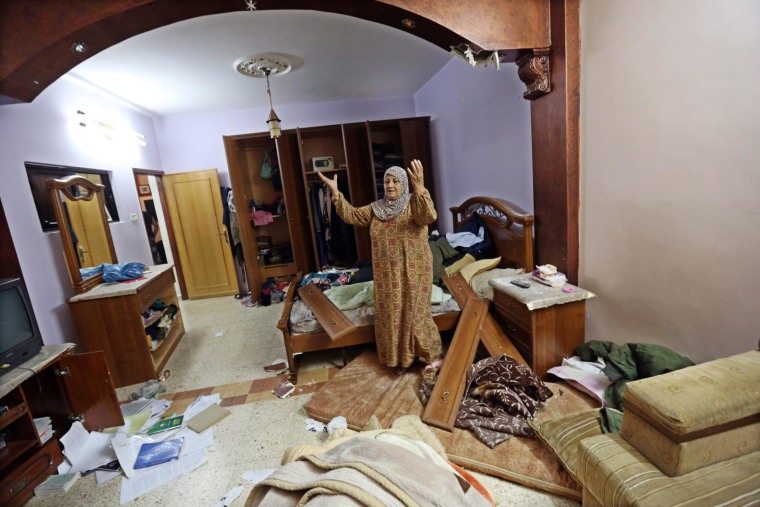 The military was nevertheless pushing ahead with its pursuit of Hamas, which was elected to power in Gaza in 2007, detaining high-ranking members.
"We have a goal, and that is to find these three boys and bring them home, and to hit Hamas as hard as possible - and that is what we are going to do," said Lt. Gen. Benny Gantz, chief of Israel's armed forces.
He added that the military was preparing to expand its operation further.
"We are on our way toward a significant campaign," Gantz said. "We will get our plans in order."
F. Brinley Bruton reported from London. Reuters and Lawahez Jabari of NBC News contributed to this report.