Apple introduced a shrunken down 4-inch iPhone on Monday, a device the company touted as packing the punch of the iPhone 6 with dimensions more like the smaller iPhone 5.
"For some people, they simply love smaller phones," said Greg Joswiak, vice president of iPod, iPhone and iOS marketing. He said the company sold 30 million 4-inch iPhones in 2015.
Pre-orders for the new iPhone will start March 24, and it will go on sale a week later, starting at $399. That's the lowest price at which the company's ever introduced a new iPhone, and it's a sign of how the product is designed to draw new customers and snare developing markets in countries like China.
Related: Apple CEO Kicks Off iPhone Launch With Strong Words for FBI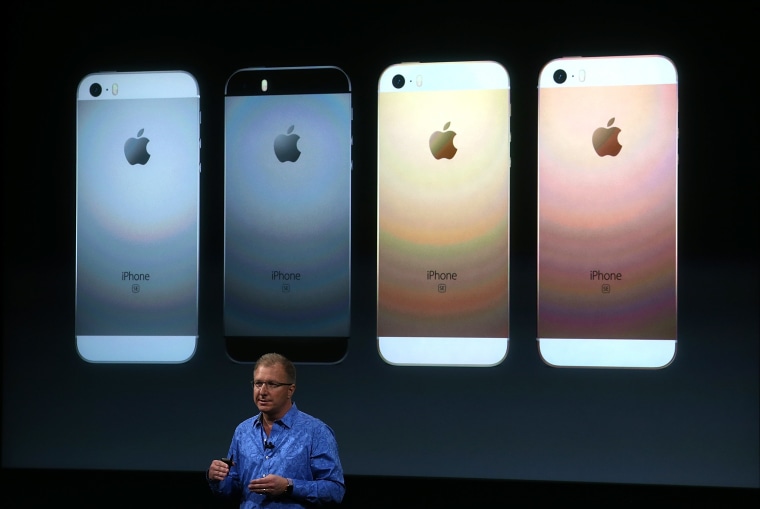 "For a lot of these customers, it's their first iPhone," Joswiak said of people buying 4-inch iPhones, whether they're switching from a competitor's product or buying their first smartphone.
The company also rolled out some new bands for the Apple Watch, as well as a smaller 9.7-inch model of the iPad Pro at the event at its headquarters in Cupertino, California. The new iPad Pro will also be available for pre-order starting March 24, and ship the next week. It will be available at $599, $749 and $899 price points.
"The majority of people coming to an iPad Pro are coming from a PC," said Phil Schiller, Apple's senior vice president of marketing.
CEO Tim Cook bookended the event with remarks on the future and past of the company — first by addressing the company's ongoing legal fight with the government that is set to continue in a California courtroom tomorrow, and in closing by talking about the day's setting, the auditorium where the iPod was first announced.